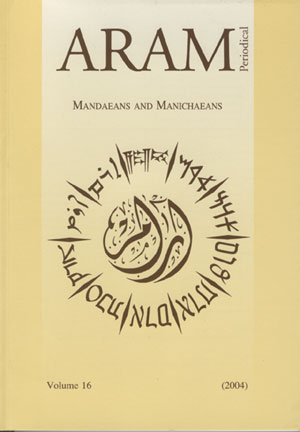 Document Details :

Title: The Augustinians and the Mandaeans in 17th C. Mesopotamia
Author(s): FLANNERY, John
Journal: ARAM Periodical
Volume: 22 Date: 2010
Pages: 335-348
DOI: 10.2143/ARAM.22.0.2131044

Abstract :
The Dominican Ricoldo da Montecroce described meeting the Mandaeans during his stay in Baghdad in the 13th century. They would be encountered again by Western Christians after the arrival of the Portuguese in India and the Gulf in the early 16th century, and Jesuit letters from Goa provide a hazy description of these 'St John Christians'. It would, however be members of the Augustinian Order who responded to an embassy in 1608 from Mubarak, ruler of Hawizah, now in southern Iraq. There the Mandaean religious leader offered his submission to the Augustinians, in exchange for material assistance, while clearly encouraging the misunderstanding that the Mandaeans were a Christian sect. Information provided by the returning ambassadors furnished the description of the Mandaeans and their customs published by António de Gouveia in 1611, including his own curious theory on their origins. Only in 1623 would both the Augustinians and Carmelites establish missions in Basra, where they only gradually realised that the Mandaeans were not and never had been Christians. A curious feature of these missions was their unsuccessful attempts to arrange the transmigration of large numbers of Mandaeans to territory directly under Portuguese control. The Augustinians had left Basra by 1653, and the Carmelites were soon forced to acknowledge that their Mandaean 'converts' were in fact still fully practising their own rites. With this realisation, proselytising ended, and this curious episode in mission history drew to a close.


Download article