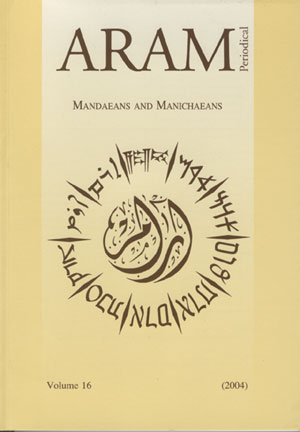 Document Details :

Title: Mani's Book of Mysteries
Subtitle: Prolegomena to a New Look at Mani, the 'Baptists' and the Mandaeans
Author(s): GARDNER, Iain
Journal: ARAM Periodical
Volume: 22 Date: 2010
Pages: 321-334
DOI: 10.2143/ARAM.22.0.2131043

Abstract :
Before the reading of the Cologne Mani Codex (from 1969 on) scholars such as E.S. Drower commonly assumed that Mani was brought up in a Mandaean community. However, the CMC appeared to identify the 'baptists' of Mani's youth as Elchasaites, and the trajectory of research changed leaving the question of Mani's relationship with the Mandaeans in limbo. This paper does not attempt to solve this problem, but recent reports of an otherwise unknown Mandaean scroll known as the Diwan d-Razia suggest a new avenue of approach: To study Mani's own lost Book of Mysteries as a site for debate between the apostle and other religious communities of the time. A close analysis of all available evidence is made, including a tentative reconstruction of the lost work in outline, based on the chapter headings preserved by al-Nadim in his Fihrist. Whilst various important points of contact with Mandaean teachings are noted, the overall conclusion is that Mani's Book of Mysteries would have focussed firstly on testimonies about Jesus, and thereafter on a telling of the crucial moments in cosmic and redemptive history. The work evidences dialogue with Bardaisan and his followers, and may well have accessed Sethian traditions. The problematic question of Mani's relation to nascent Mandaeism is highlighted, but it is shown that this work is unlikely to have had much in common with a priestly scroll such as we imagine the Diwan d-Razia to be, despite any superficially similar esoteric purpose.


Download article