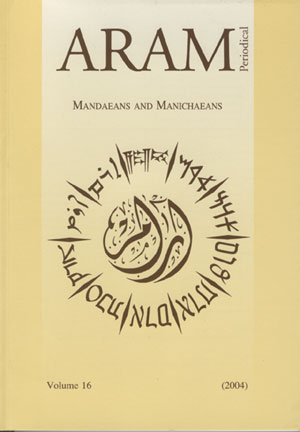 Document Details :

Title: Searching for Traces of the 'Utria in the Coptic Manichaica
Author(s): GARDNER, Iain
Journal: ARAM Periodical
Volume: 22 Date: 2010
Pages: 87-96
DOI: 10.2143/ARAM.22.0.2131033

Abstract :
The context for the research summarised in this paper is a much broader project on the religio-historical and textual connections between Mandaeism and Manichaeism. I do not intend to discuss all the ramifications of that here; but, rather, to narrow the focus to a specific set of questions applied to a particular source of data, the Coptic Manichaica. By this source I mean the texts found in the codices of the so-called Medinet Madi library, these texts being Coptic translations drawn ultimately from Syriac / Aramaic originals, written either by Mani himself or derived from the first generations of the Manichaean community. These texts form a coherent, if not entirely uniform, source of data that evidences very early Manichaean tradition in its homeland. The point of all this being that this source, i.e. the 'Coptic Manichaica', provides a reasonably closed set of textual material by which to test any hypothesis of Mandaean-Manichaean interconnection in Mesopotamia during the second half of the third century.


Download article