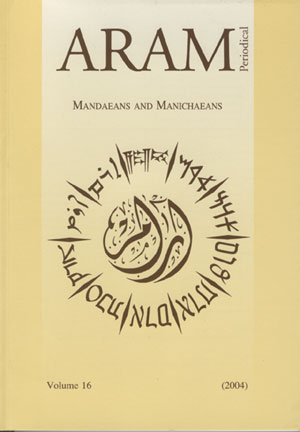 Document Details :

Title: Jewish Babylonian Aramaic and Mandaic
Subtitle: Some Points of Contact
Author(s): MORGENSTERN, Matthew
Journal: ARAM Periodical
Volume: 22 Date: 2010
Pages: 1-14
DOI: 10.2143/ARAM.22.0.2131029

Abstract :
This article discusses several points of linguistic contact between Mandaic and Jewish Babylonian Aramaic (JBA). The common origin of the two Eastern Aramaic dialects is undisputable, and Nöldeke already noted their close linguistic and geographical proximity. While, as Müller-Kessler has recently emphasized, they are not the same dialect in a different guise, the interrelations between the two dialects are so strong that it is often difficult to distinguish shared innovations from areal features. The similarities are particularly pronounced when the evidence of the eastern manuscripts of JBA literature is taken into account. These manuscripts, many of them from the Cairo Geniza, more accurately preserve the JBA dialect than do the later European (Spanish and Ashkenazic) manuscripts of Babylonian Rabbinic texts, and the advances made in their study in recent years have considerably altered our understanding of the grammar of JBA. It is only by reference to these manuscripts and to the Aramaic magic bowl texts written in the Jewish script that a firmly based comparison of Mandaic and JBA can be carried out. This present article focuses on grammatical features.


Download article