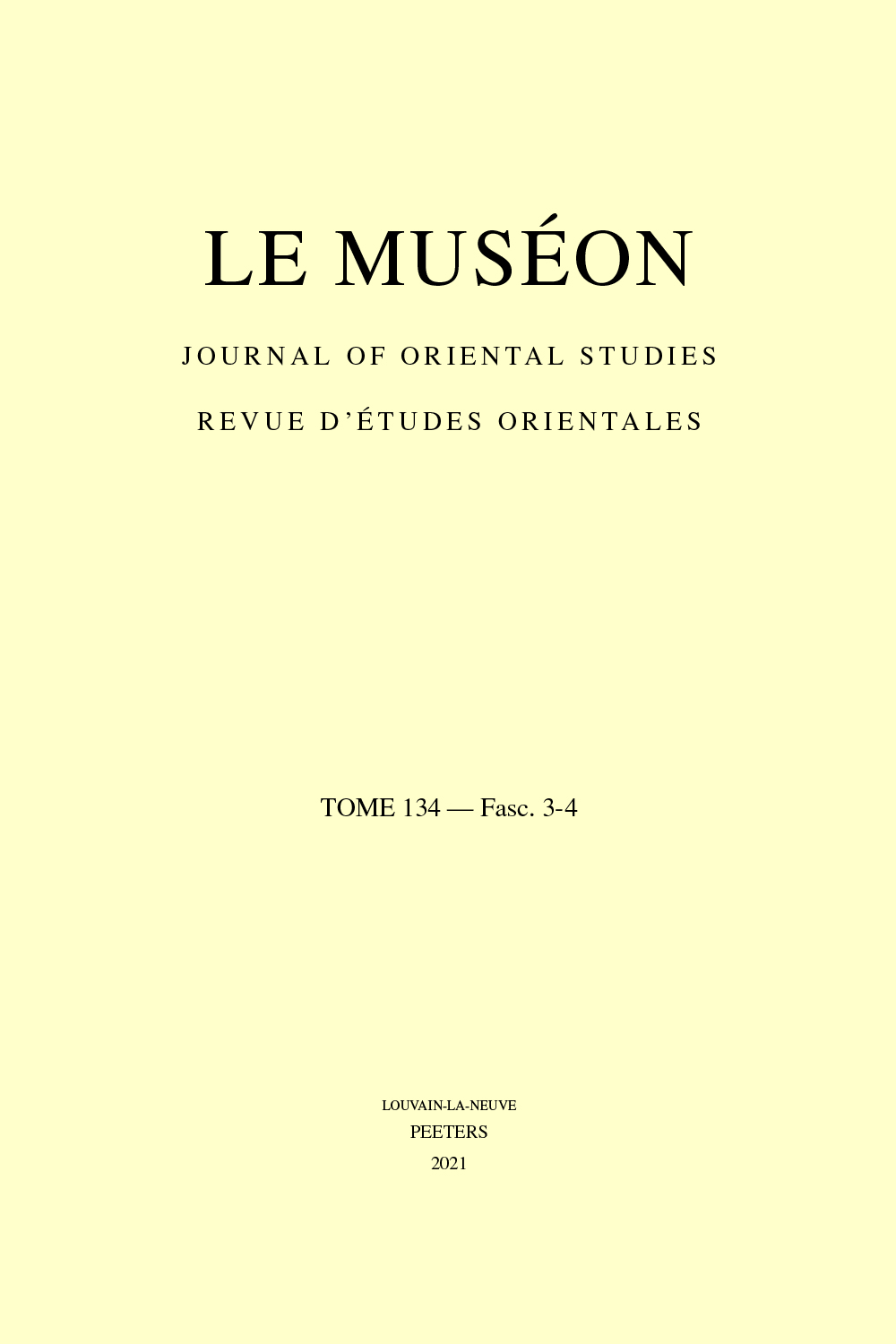 Document Details :

Title: Les Témoignages choisis dans le Dogmatikon d'Arsen d'Iqaltho
Subtitle: Une traduction géorgienne de la Doctrina Patrum
Author(s): CHENGUÉLIA, David
Journal: Le Muséon
Volume: 124 Issue: 1-2 Date: 2011
Pages: 59-75
DOI: 10.2143/MUS.124.1.2118190

Abstract :
The voluminous dogmatic collection known as Dogmaticon, which was translated and compiled by one of the founders of the Georgian hellenophile school – Arsen Ikaltoeli – occupies a special place in old Georgian writings. The object of this study is one of the treatises of the Dogmaticon called Selected evidences. Until recently the issue of the Georgian translation of the Greek original was ambiguous. We compared the titles of the Georgian translation and its chapters with the Greek florilegium Doctrina Patrum. It turnes out that the titles in both sources coincide. Hence, it is ascertained that the Georgian translation is an old Georgian translation of the Doctrina Patrum. Furthermore, as the research proved, the Georgian translation reflects the initial edition of the Doctrina Patrum coming from the archetype, whereas, the Greek lists of this florilegium clearly present the version of a florilegium that had been processed several times, hence, bearing remote likeness of the archetype. The Georgian translation proves F. Diekamp's assumption about the fact that this florilegium might have initially contained 31 chapters and the rest of the chapters should have been the product of the later editing. It is also very remarkable that the Georgian translation names John of Damascus as the author of this voluminous florilegium, as to the Greek sources, they do not refer to the author of the florilegium at all being an innovation in regard to the research of the author of the Doctrina Patrum.


Download article