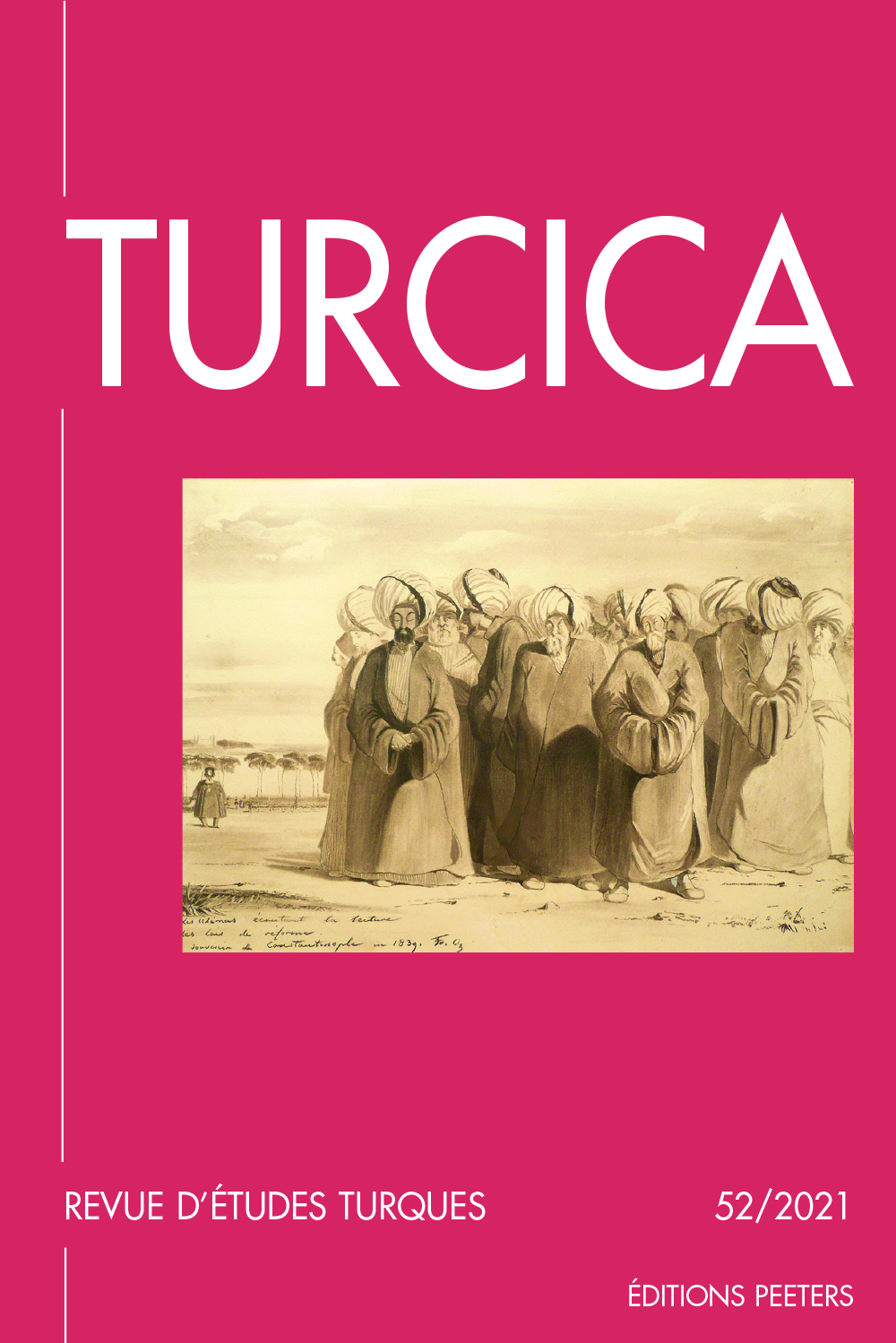 Document Details :

Title: Osman Hamdi Bey et la chronique «Orient» d'Adolphe Thalasso dans L'art et les artistes (1906-1914)
Author(s): BASCH, Sophie
Journal: Turcica
Volume: 42 Date: 2010
Pages: 191-219
DOI: 10.2143/TURC.42.0.2084402

Abstract :
De 1906 à 1914, la revue L'Art et les Artistes accueillit une chronique intitulée «Turquie», et parfois, plus explicitement, «Grèce & Turquie» ou «Égypte, Grèce & Turquie» — avant de se stabiliser sous le titre plus général d'«Orient». La première chronique, en mars 1906, fixe les grandes orientations de ce bulletin artistique jusqu'à la veille de la Première Guerre mondiale: en tout quatre-vingthuit épisodes, sans compter les articles de plus vaste étendue qui donneront lieu à une monographie de leur auteur, Adolphe Thalasso, Grec d'Istanbul. Parenthèse exceptionnelle pour la réception en France des arts modernes et anciens de et dans l'Empire ottoman, la chronique de Thalasso, principalement archéologique à ses débuts, par la suite soucieuse de décrire l'émergence et l'affirmation d'une école turque de peinture, fait écho à la pensée d'Osman Hamdi Bey (1842-1910), fondateur de l'École des beaux-arts, du Musée archéologique d'Istanbul et peintre.


---

In 1906, the magazine L'Art et les Artistes inaugurated a column called 'Turkey' or, more specifically, 'Greece and Turkey', 'Egypt, Greece and Turkey', before it adopted a wider label, 'Orient'. The first column, in March 1906, determined the main trends of this art bulletin, which went on till the First Word War: eighty eight papers were published, regardless of feature articles later published as monographs by the author, Adolphe Thalasso, born in a Greek family of Istanbul. These years represent an exceptional interlude in the French reception of the antique and modern arts produced or preserved in the Ottoman Empire. Thalasso's column focused first primarily on archaeology, then on the emergence of a Turkish school of painting. One could find in his papers an echo of the concerns of Osman Hamdi Bey (1842-1910), painter and founder in Istanbul of the Archaeological Museum and of the School of Fine Arts.


Download article