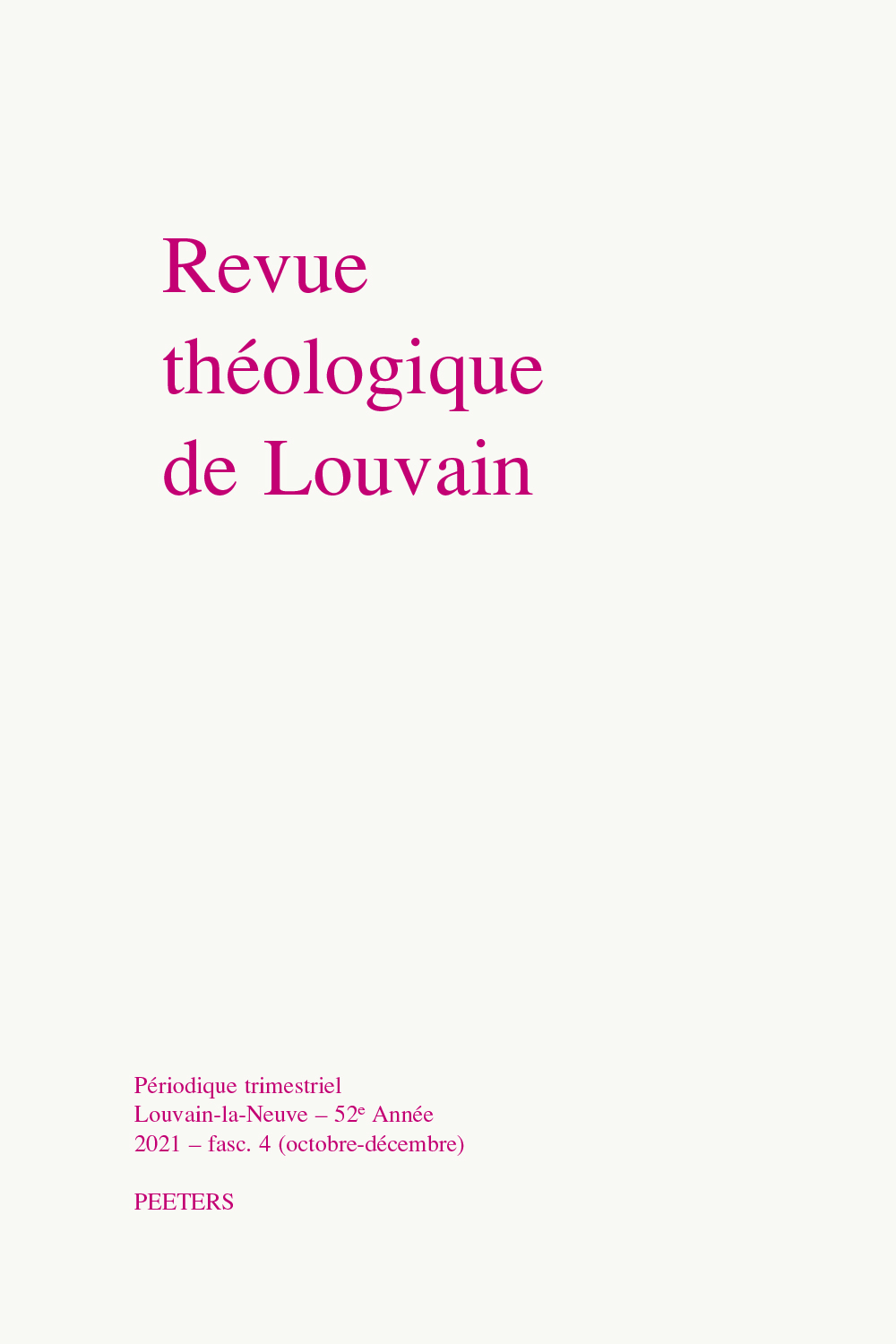 Document Details :

Title: Les pouvoirs en voie d'institutionnalisation dans les épîtres pastorales
Author(s): GOURGUES, Michel
Journal: Revue Théologique de Louvain
Volume: 41 Issue: 4 Date: 2010
Pages: 465-498
DOI: 10.2143/RTL.41.4.2057472

Abstract :
Si l'on entend par «pouvoir» une capacité reconnue d'intervenir dans la vie des croyants pour l'animer, l'orienter et l'influencer de diverses manières, la première lettre à Timothée et la lettre à Tite apparaissent comme des témoins uniques à l'intérieur du Nouveau Testament. Ces écrits tels qu'ils se présentent sont en effet les seuls à représenter le pouvoir comme s'exerçant de façon concomitante à un triple niveau: a) celui de l'apôtre; b) celui des délégués de l'apôtre – et non des successeurs, puisque l'apôtre est toujours là pour leur confier mission et responsabilités; c) celui des préposés à de nouveaux ministères en train d'être mis en place au sein des communautés: ceux de l'épiscope et des presbytres, auxquels s'ajoute en 1 Tm celui des diacres. L'article retrace les données de chacune des lettres relatives au visage et à l'origine de ces divers ministères.


---

If by «power» one understands the accepted capacity to intervene in the life of believers in order to lead, guide and influence it in different ways, the First Epistle to Timothy and the Epistle to Titus seem to be unique witnesses within the New Testament. These writings, as they appear, are indeed the only ones to present power as being exercised concomitantly at a triple level: a) that of the apostle, b) that of the apostle's delegates – not his successors, since the apostle is still there in order to entrust them with missions and responsibilities, c) that of the people who are affected to new ministries which are in the process of being established within the communities: the episkopoi and presbyters, to which 1Tim adds that of deacons. This article retraces the data of each of the letters concerning the physionomy and origin of these different ministries.


Download article