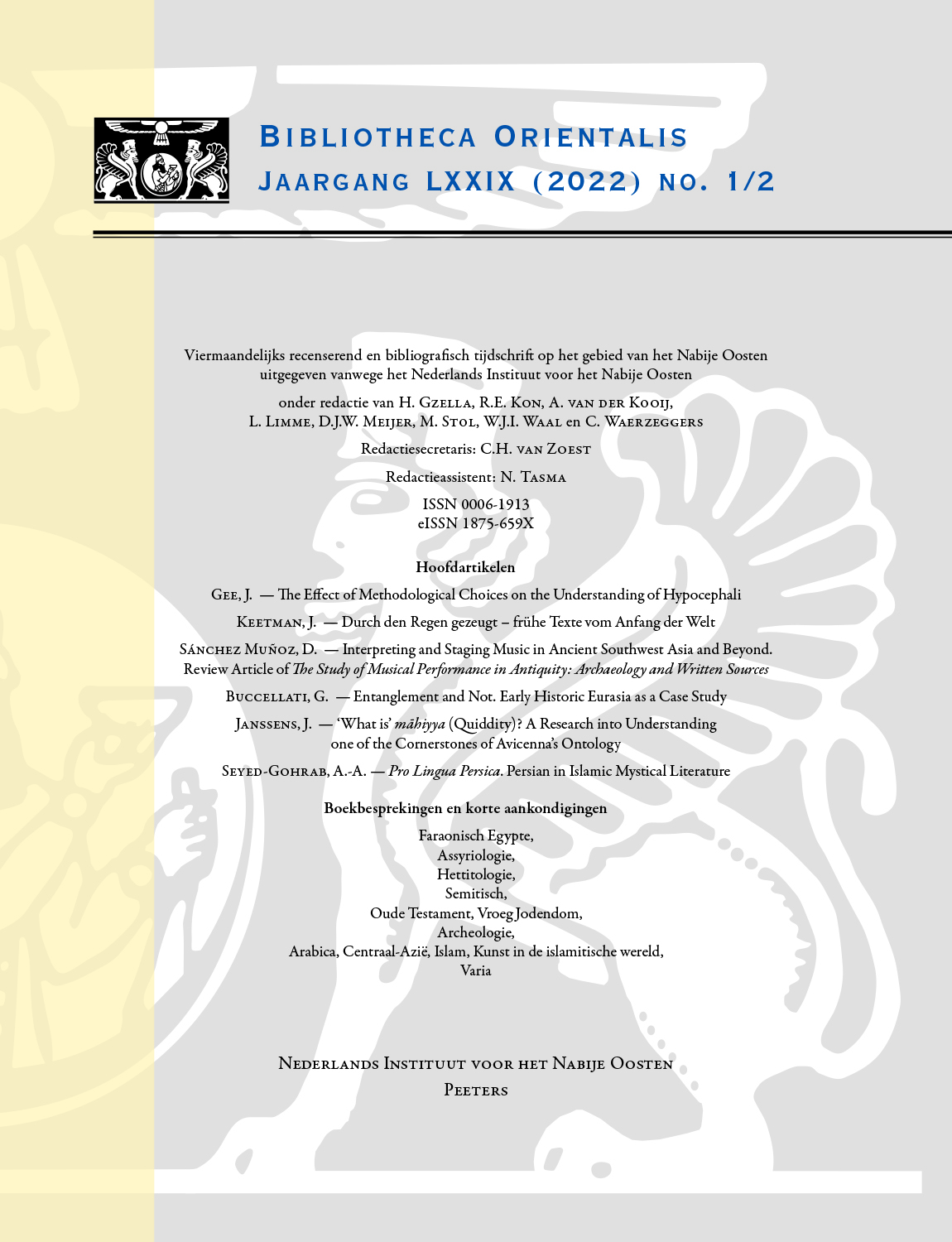 Document Details :

Title: Arabica
Author(s):
Journal: Bibliotheca Orientalis
Volume: 66 Issue: 5-6 Date: 2009
Pages: 679-691
DOI: 10.2143/BIOR.66.5.2047140

Abstract :
HEIJKOOP, H., ZWARTJES, O. - Muwaššaḥ, Zajal, Kharje. Bibliography of Strophic Poetry and Music from al-Andalus and their Influence in East and West. (The Medieval and Early Modern Iberian World 21). Brill Academic Publishers, Leiden, 2004.

ZAKERI, M. (ed. and trans.) - Persian Wisdom in Arabic Garb. 'Alī b. 'Ubayda al-Rayḥānī (d. 219/834) and his Jawāhir al-kilam wa-farā'id al-ḥikam. (Islamic Philosophy, Theology and Science, Texts and Studies 66). Brill Academic Publishers, Leiden, 2006.

SMOOR, P. - Wazāra, the Killer of Many Husbands. (Textes arabes et études islamiques 43). Institut Français d'Archéologie Orientale du Caire, Cairo, 2007.

JULLIEN, D. - Les amoureux de Schéhérazade: variations modernes sur les Mille et une nuits. (Histoire des Idées et Critique Littéraire 450). Librairie Droz, Genève, 2009.

YAMANAKA, Y., NISHIO, T. (eds.) - The Arabian Nights and Orientalism. Perspectives from East and West. I.B. Tauris, London & New York, 2006.


Download article