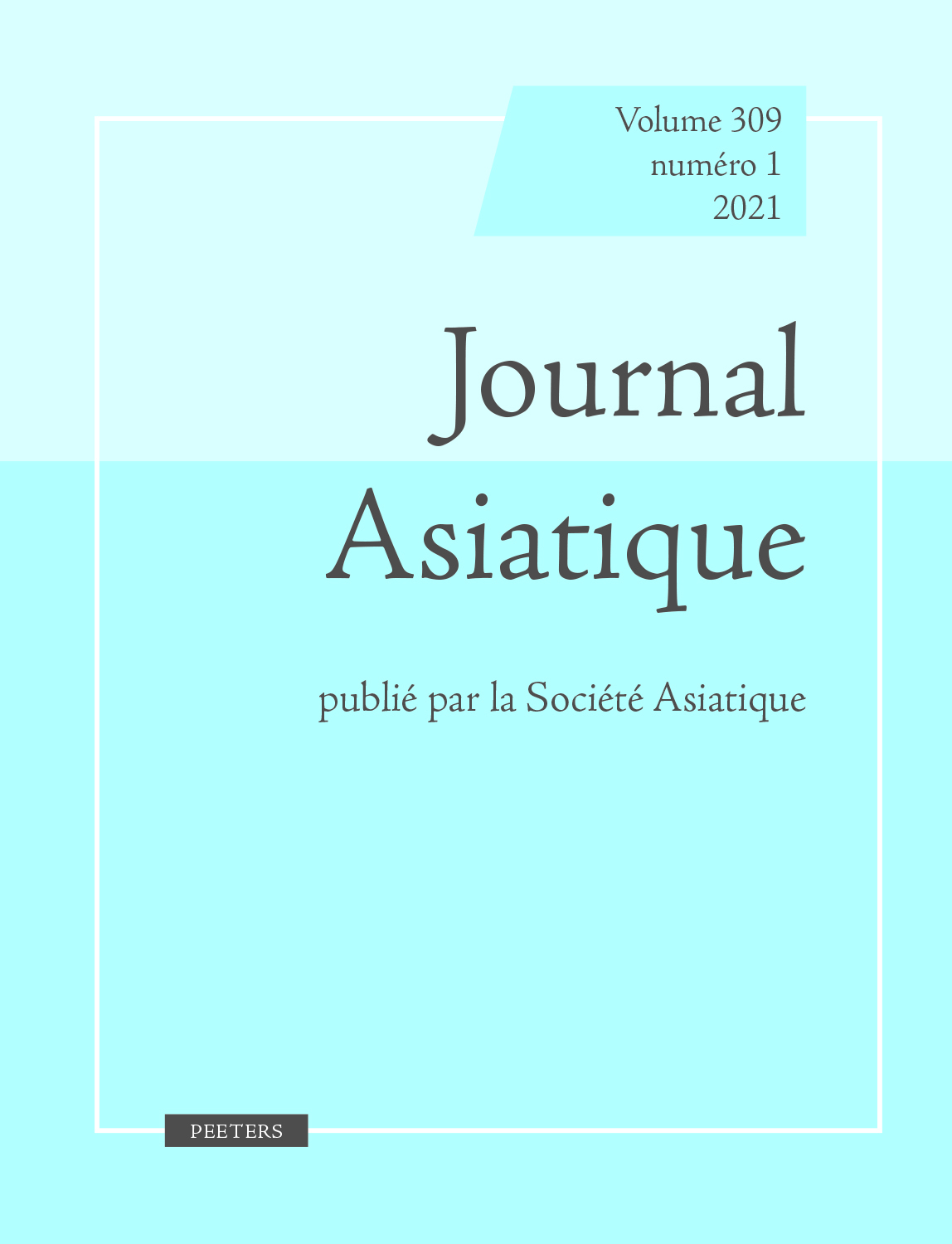 Document Details :

Title: Les anamorphoses de la raison divinatoire
Subtitle: Formes et fonctions de l'ostéomancie dans l'espace eurasiatique
Author(s): CHTCHETKINA, Nadejda , ROCHER, Alain
Journal: Journal Asiatique
Volume: 297 Issue: 2 Date: 2009
Pages: 459-508
DOI: 10.2143/JA.297.2.2046910

Abstract :
Cet essai prend pour objet un type spécifique de pratique divinatoire (l'ostéomancie), et en propose une étude comparative à l'échelle du continent eurasiatique. Après une brève description des procédures ostéomantiques et de leur évolution, établie à partir du cas chinois, nous suivons les variations que connaissent les régimes herméneutiques et les modalités fonctionnelles de cette pratique dans différentes cultures eurasiatiques (de la Chine au Japon en passant par les peuples mongols, turcs et toungouses) Nous cherchons ensuite à montrer comment l'hybridité des séquences divinatoires permet à l'ostéomancie de se transformer au contact des grandes religions.


---

The present study offers a comparative analysis of a specific type of divinatory practice, osteomancy, and attempts to grasp some of its semiotic functions. The first aim of this paper is to present a general picture of the protocols and interpretative modes of scapulimancy among some peoples of eastern Eurasia (mongolic, turkic, tungusic, chinese, japanese and paleo-asiatic). The second one is to describe the formal and functional transformations that the mantic rationality undergoes as a result of its contact with some institutionalized religions.


Download article