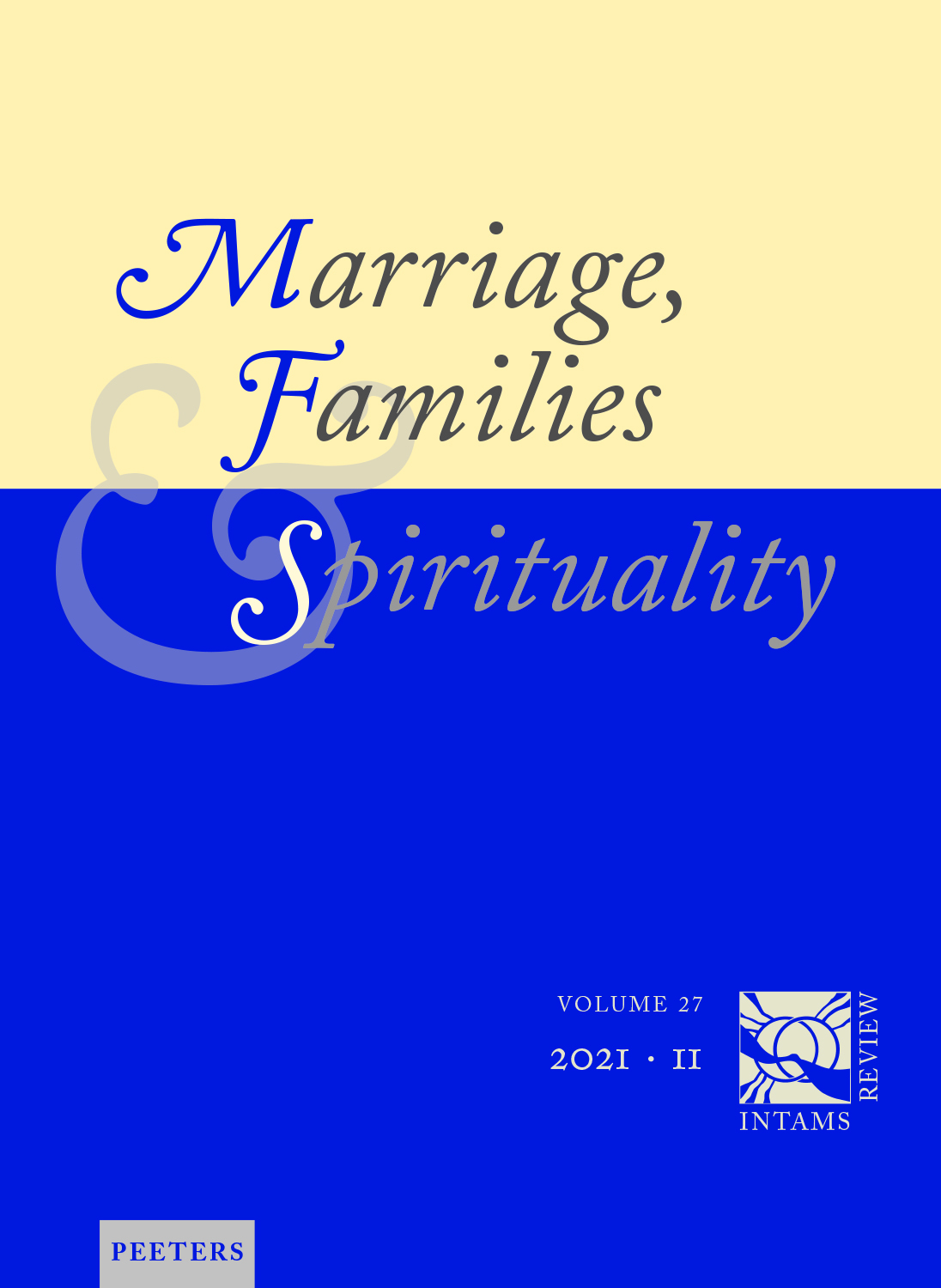 Document Details :

Title: Trauung als Brennpunkt und Prozess
Author(s): FOPP, Simone
Journal: Marriage, Families & Spirituality
Volume: 15 Issue: 1 Date: 2009
Pages: 51-60
DOI: 10.2143/INT.15.1.2042598

Abstract :
The article presents the main results of the author's theological dissertation of 2007 which developed a 'grounded theory' with regard to the wedding celebration in the Reformed Church of Switzerland, based on interviews with couples before and after their wedding day and with ministers. Three main elements served to create the interpretative framework for the analysis of the interviews: recent ritual theories (C. Bell, V. Turner); a theological concept of 'blessing' as a room that opens new possibilities and capacities for action and an understanding that lead out of fixed roles towards shared power; a feminist reading of the history of marriage. The article highlights the following four major insights into how couples experience their weddings: 1. The wedding is recognized as a highly ambivalent event. The description as a rite de confirmation misses the tensions which are typically perceived: the tensions between the «yes's» and «no's» for the marriage and wedding ceremony; between the fact that nothing really important changes through the wedding and that the wedding changes the story of the couple; between the 'communitas'-emotions and the possibilities to recognize differences etc. 2. Weddings do not have only one meaning for couples but different meanings arise in the process of marriage. Most wedding stories are told with a happy ending. But the interviews also show the stories of conflicts and troubles hidden in weddingstories or only told as a joke. These narratives can also change the 'big stories' about weddings in society. 3. Family planning – whether or not a child is already born, the bride is pregnant, the couple decides not to have children etc. – plays a central role in the timing. Nevertheless during the wedding services the subject is latent or mentioned only as a private matter. Although rational arguments such as legal security are often at the foundation of getting married, these arguments also stay latent. The 'love-semantic' dominates the 'family-semantic' during the wedding ceremonies. Gender questions increase around the issue of family planning. The couples' roles are established in the time of family foundation and conflicts appear in the first years of marriage. 4. Couples want to be blessed at the wedding service but what they talk about is the promise. The promise is the most important moment of the wedding day. One can describe marriages as stations of promise which means negotiating what the promise means and what it does not, what is not within human power and what is and can therefore be changed.


Download article