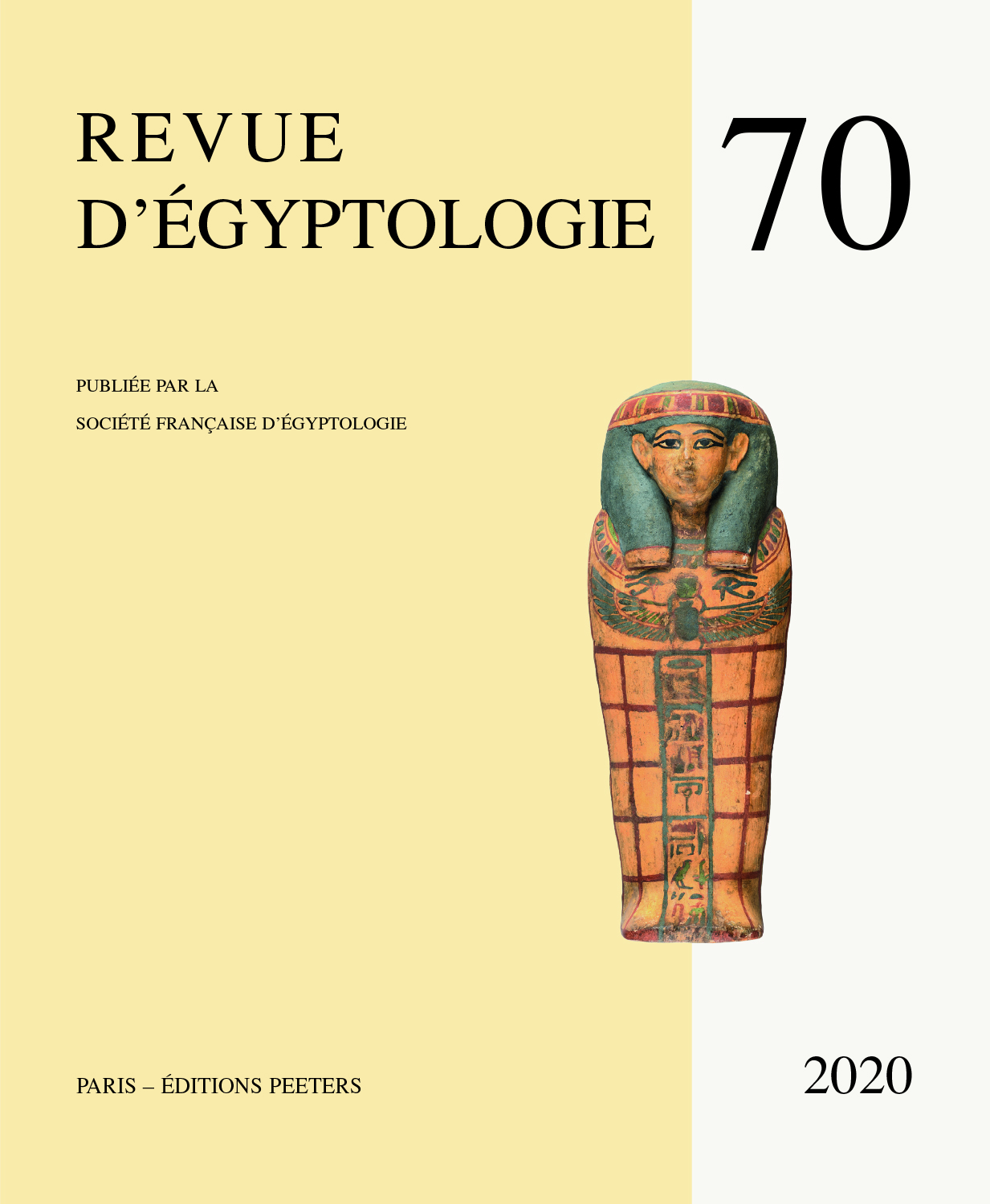 Document Details :

Title: «Bienvenue!» (Ptahhotep, maxime 22)
Subtitle: Répartition des biens et salut individuel
Author(s): ORÉAL, Elsa
Journal: Revue d'Égyptologie
Volume: 59 Date: 2008
Pages: 335-356
DOI: 10.2143/RE.59.0.2036293

Abstract :
La reconnaissance du rôle joué par la formule de bienvenue jj.wj (m ḥtp) en contexte funéraire, d'abord dans le cadre des funérailles, puis dans celui du culte des morts, permet de proposer une nouvelle interprétation de la maxime 22 de Ptahhotep. En accord avec l'idéologie bien connue de la maât, la générosité envers les familiers apparaît ainsi conçue, moins comme une qualité de caractère propre à s'attirer leur affection, que comme un mode de redistribution équitable des ressources. L'individu qui le met en oeuvre est en droit d'attendre en retour présence et soutien de ses obligés au moment crucial d'entrer dans l'au-delà, renouvelés ensuite par le culte des morts. L'expression de leur reconnaissance, notamment par le souhait de bienvenue, favorise son passage. Accaparer les biens prive de cette ressource, supérieure à l'offrande matérielle.


---

Understanding the role played by the «Welcome» formula jj.wj (m ḥtp) in a funerary context, first during the funeral, then in the cult of the dead, allows a new interpretation of Ptahhotep, maxim 22. In accordance with the well-known maât ideology, generosity towards the familiar circle appears to be conceived of less as a personal quality deserving their affection than as a way of equally redistributing resources. Acting in conformity with it makes one able to claim presence and support from those who are indebted to him at the crucial moment of entering the hereafter, later repeated in the cult of the dead. Expressing their gratitude, in particular by welcoming him, helps him go his way. Monopolizing goods prevents one from this resource, more valuable than material offering.


Download article