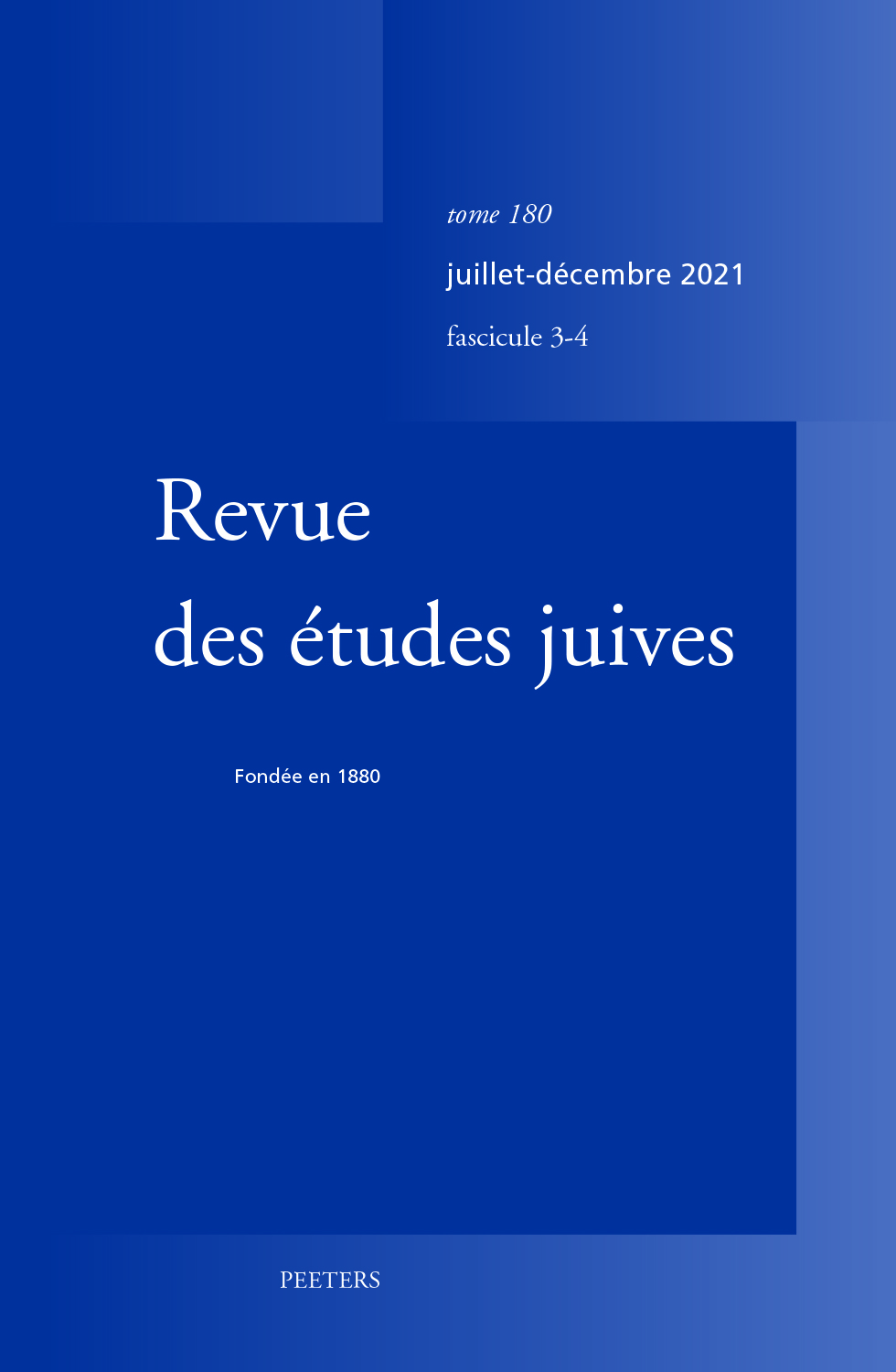 Document Details :

Title: Un livre de médecine en Yiddish
Subtitle: Le Beer Mayim Hayyim d'Issachar Ber Teller (Prague, seconde moitié su XVIIe siècle)
Author(s): BAUMGARTEN, Jean
Journal: Revue des Études Juives
Volume: 168 Issue: 1-2 Date: janvier-juin 2009
Pages: 103-129
DOI: 10.2143/REJ.168.1.2035303

Abstract :
Durant la seconde moitié du XVIIe siècle, parut à Prague l'un des plus anciens ouvrages de médecine imprimés en langue yiddish, le Beer Mayim Hayyim d'Issachar Teller, médecin et disciple de Joseph Solomon Delmedigo. Dans cet article, nous étudions la méthode empirique utilisée par l'auteur, sa typologie des maladies et des remèdes. Cet ouvrage a l'originalité de rassembler des savoirs multiples. D'un côté, il propose des remèdes courants de médecine populaire et savante; de l'autre, il témoigne de l'émergence d'un esprit «scientifique» nouveau, fondé sur l'observation des données anatomiques, des propriétés naturelles des substances et sur la recherche des causes des maladies. Les notions de refues et de segules sont utilisées dans un sens rationnel, empirique, sans relation aux croyances religieuses, à la magie et à la démonologie.


---

In the second half of the 17th century was edited in Prag one of the oldest printed book of medicine in Yiddish, the Beer Mayim Hayyim by Issachar Teller, doctor and disciple of Joseph Solomon Delmedigo. In this article we study the empirical method of the author, the typology of the diseases and remedies. Issachar Teller gathered different medical traditions. From one side, we find usual remedies borrowed from the popular or learned medicine. From an other side, this treatise is a testimony of the emergence of a new scientific thought based on the observation of anatomical principles, natural properties of the substances and on the research of the causes of diseases. The notions of refues and segules are used in a rational, empirical sense, without relation to religious belief, magic and demonology.


Download article