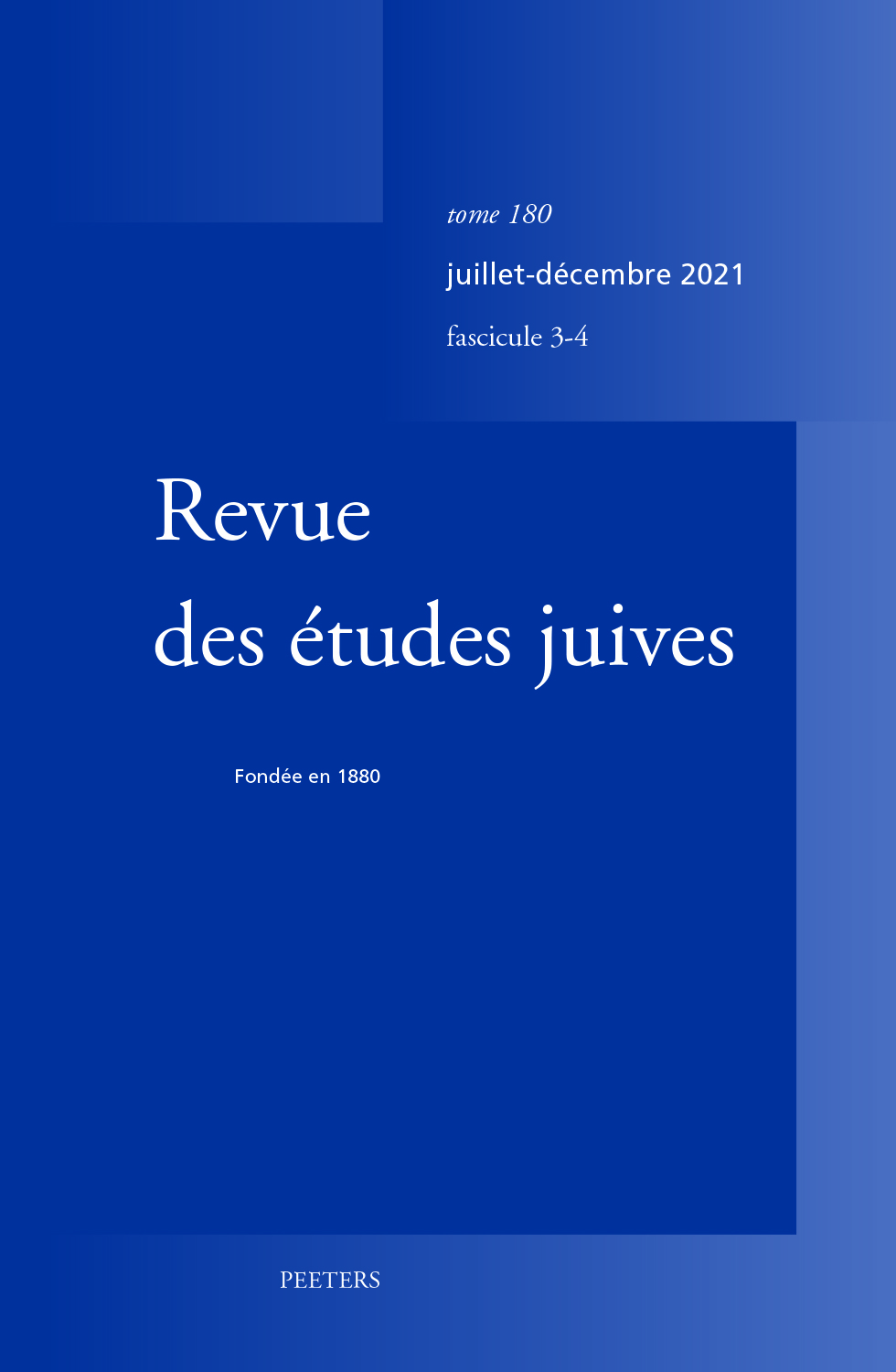 Document Details :

Title: La disparition physique des juiveries dans les villes portugaises à la fin du Moyen Âge
Author(s): AGUIAR ANDRADE, Amélia
Journal: Revue des Études Juives
Volume: 168 Issue: 1-2 Date: janvier-juin 2009
Pages: 85-102
DOI: 10.2143/REJ.168.1.2035302

Abstract :
Fin 1496, le roi Manuel Ier, influencé par sa stratégie d'affirmation sur l'échiquier politique péninsulaire, céda aux pressions exercées par ses voisins, les Rois Catholiques et promulgua l'édit d'expulsion des minorités non chrétiennes, parmi lesquelles on compte les juifs. Le présent article propose quelques pistes afin de comprendre ce qu'il advint des juiveries ou, plus précisément, des espaces qui furent des juiveries, selon la désignation utilisée désormais dans les documents d'époque. Il montre comment ces zones furent soumises à un processus qui leur fit perdre leurs caractéristiques juives et les intégra dans le reste de l'espace urbain, de façon à donner à celui-ci une unité sans équivoque. Toutefois, le cas de Lisbonne mérite une attention particulière, non seulement parce que la documentation disponible est plus riche, mais surtout parce que la dimension des zones concernées est considérablement plus importante. Ainsi, le processus de transformation de l'espace des juiveries peut-il être mieux compris et cerné.


---

In the end of 1496, king Manuel signed the edict of expulsion of all non-christian minorities from Portugal. His actions were the result of his political ambitions in Iberia and the pressures exercised by the Catholic Kings in Spain. The goal of this paper will be the discussion of what happened to the Jewish neighbourhoods in the Portuguese cities in general and of Lisbon in particular. We will focus on the aftermath of the expulsion and the consequences to the urban space after the abandoning of these areas. We will conclude that a lot of these former neighbourhoods were integrated in the urban space and disappeared as separate areas very soon after the edict. This text intends, using the case of Lisbon for which the information is more detailed, to illuminate some of the parameters of the process of the social, administrative and urbanistic transformation of the judiarias.


Download article