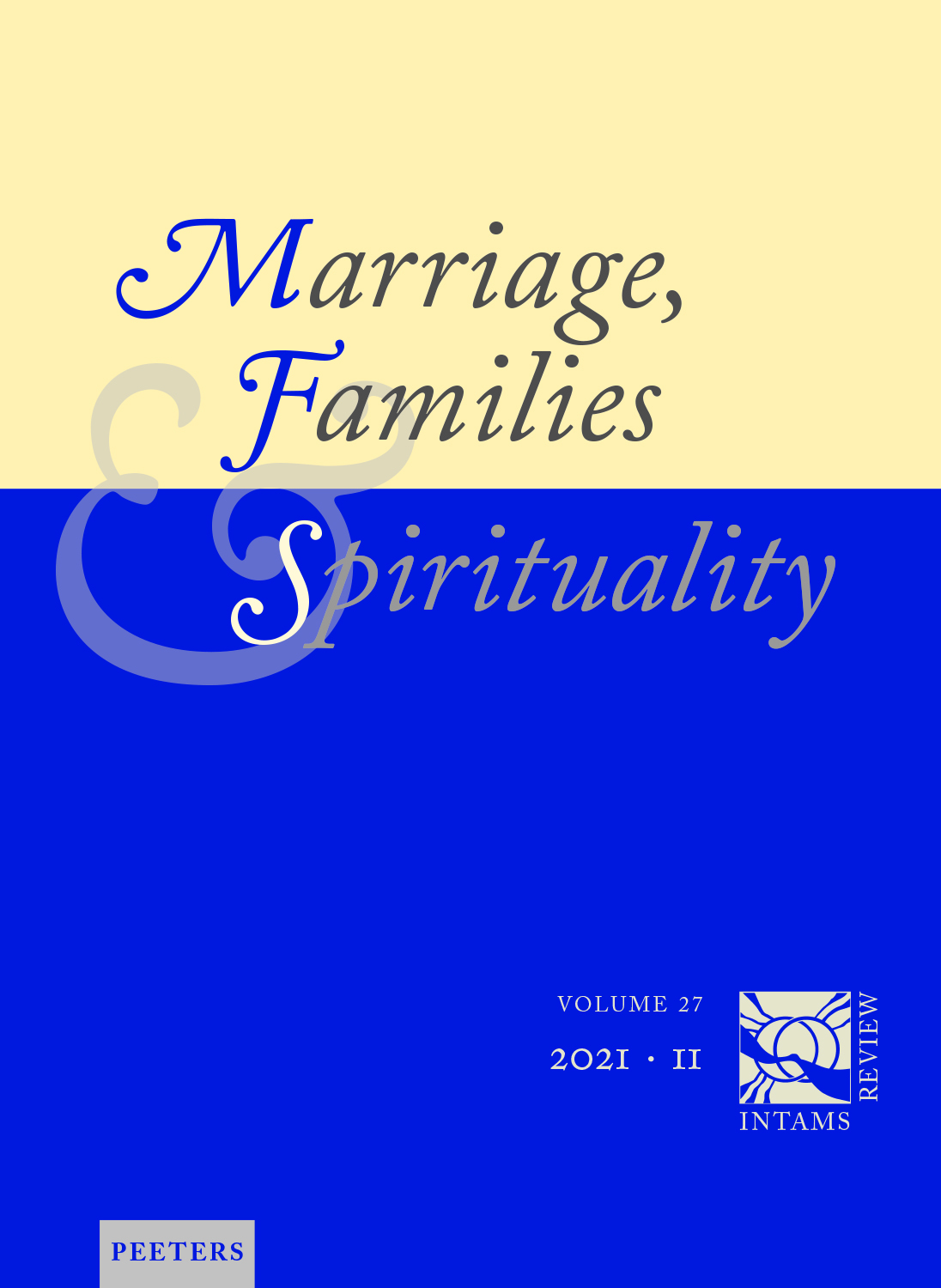 Document Details :

Title: Issues, Challenges and Pastoral Strategies in Asian American Catholic Marriage Ministry
Author(s): TAN, Jonathan Y.
Journal: Marriage, Families & Spirituality
Volume: 14 Issue: 2 Date: 2008
Pages: 205-219
DOI: 10.2143/INT.14.2.2034407

Abstract :
This essay explores the issues and challenges that surface in contemporary Asian American marriage ministry in typical urban and suburban contexts. First, it analyzes the principal demographic data from the United States Census Bureau and discusses the complexity, diversity, and ambiguity of the term 'Asian American'. Second, it introduces Asian American Catholics and their presence in the United States. Third, it examines the impact that the extended or multigenerational family structure in many Asian American families has on marital relations and daily family life. Fourth, it studies the problems of wife abuse and domestic violence that arise when first generation Asian American women challenge the traditional patriarchal familial structures as a result of acquiring new socio-economic power and status in the United States. Fifth, it investigates the tensions that result from intergenerational parent-children clashes in many arranged marriages in Asian American communities. Sixth, it considers the complications posed by the practice of endogamy, i.e., marrying within one's own racial, ethnic, caste, or social group in certain Asian American communities. Finally, it articulates the pastoral responses to the challenges of doing Asian American marriage ministry and suggests five possible strategies of responding to these challenges: (i) a necessity for effective outreach to Asian American Catholics, (ii) the selection and training of suitable pastoral leaders, (iii) encouraging pastoral leaders to empathize with Asian American Catholics and their communities, in solidarity with their daily life experiences as Asians, Americans, and Catholics, (iv) helping Asian American Catholics to move away from tradition-maintenance towards 'traditioning', and (v) promoting dialogue among all the parties to resolve problems and tensions.


Download article