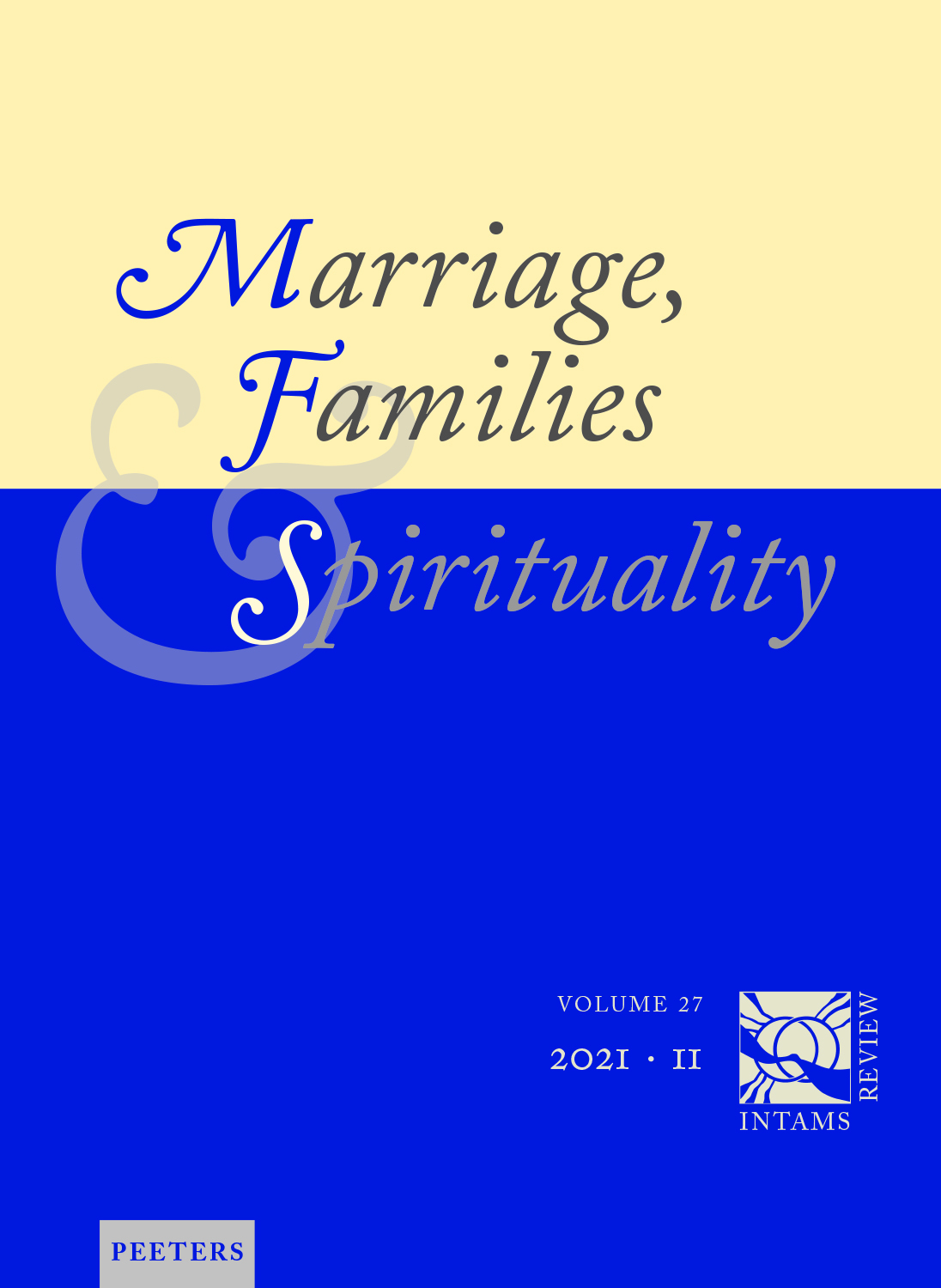 Document Details :

Title: The Family as Domestic Church
Subtitle: A Study of Active Catholic Parents
Author(s): RYMARZ, Richard M.
Journal: Marriage, Families & Spirituality
Volume: 14 Issue: 2 Date: 2008
Pages: 195-204
DOI: 10.2143/INT.14.2.2034406

Abstract :
One community that is of decisive importance in developing religious plausibility is the family. The centrality of the family as, among other things, an agent of evangelisation and catechesis is well recognized in a variety of post-conciliar church documents, where it is described as the 'domestic church'. There are a number of ways of conceptualising how families impart religious beliefs, values, practices and imagination. In more sociological language the family can be seen as providing a basis for both spiritual mentoring and the accumulation of spiritual capital. There is much anecdotal evidence, however, that Catholic families with a strong religious commitment are a distinct minority in countries like Australia. An investigation of parents with this background is an important enterprise, because it is examining the population cohort which is most likely to provide the supportive environment that is most likely to produce committed Catholics of the future. There is little data, however, from an Australian context, which examines more closely the needs, concerns and aspirations of parents who have a preexisting connection with church and parish life. This paper sets out to examine more closely a cohort of active Catholic parents and argues that the pressure of living in a culture where religious expression is often vicarious presents major challenges to active Catholic families. These challenges are especially acute if parents seek to maintain a degree of religious commitment that moves beyond conventional levels. The ideal of family as domestic church is difficult to realize and parents struggle to act as spiritual mentors for their children.


Download article