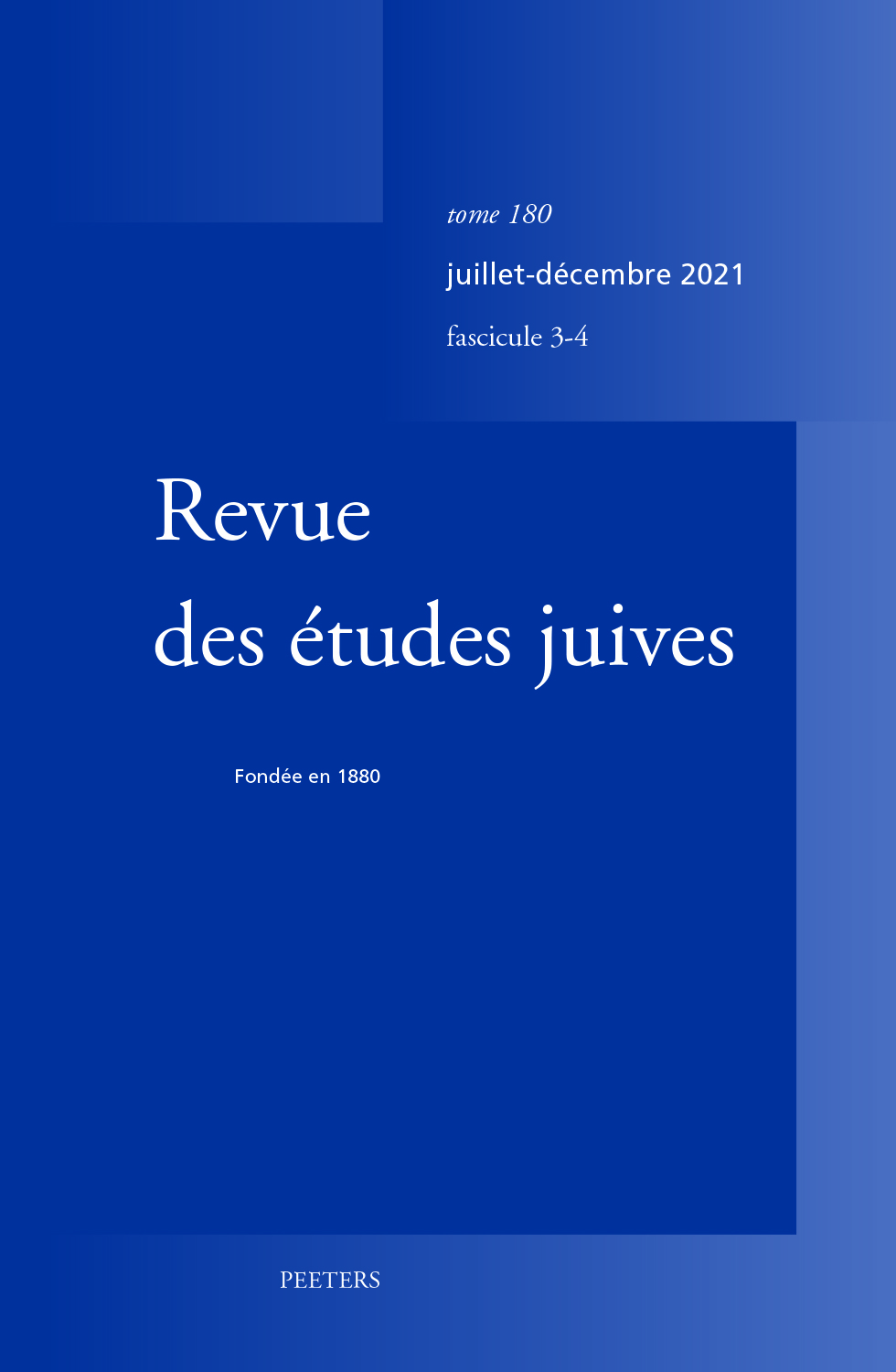 Document Details :

Title: Qui est Ben Stada?
Author(s): MURCIA, Thierry
Journal: Revue des Études Juives
Volume: 167 Issue: 3-4 Date: juillet-décembre 2008
Pages: 367-387
DOI: 10.2143/REJ.167.3.2033328

Abstract :
Ben Stada est un personnage connu des critiques qui s'intéressent aux textes talmudiques se rapportant à Jésus. Ce personnage, inconnu en dehors des sources rabbiniques, fait sa première apparition dans la Tosefta. Il est présenté comme un «séducteur», jugé, condamné à mort et exécuté pour ce crime. Des sources plus tardives relatent qu'il aurait rapporté des sortilèges d'Égypte. Selon les Amoraïm de Babylone, Ben Stada n'est autre que Jésus: il serait, comme lui, mort par pendaison la veille de la Pâque. Cette thèse, qui a prévalu pendant des siècles, est aujourd'hui très critiquée mais a toujours ses défenseurs. Cependant plusieurs chercheurs ont proposé de voir en Ben Stada un personnage connu par ailleurs sous une autre dénomination: le faux prophète égyptien (resté anonyme) mentionné et par Josèphe, et par les Actes des Apôtres, Simon le magicien, l'apôtre Pierre… L'auteur de cet article critique ces différentes hypothèses qui, selon lui, ne reposent sur aucun fondement solide. Il estime que dans ce dossier seules les informations les plus anciennes doivent être prises en compte et arrive à la conclusion que si Ben Stada ne doit en aucun cas être confondu avec Jésus, il demeure encore, faute de nouvelles découvertes, un personnage inconnu en dehors des sources rabbiniques.


---

Ben Stada is a character well-known by the scholars who are interested in the talmudic texts dealing with Jesus. This character, unknown apart from the rabbinical literature, appears for the first time in the Tosefta. He is presented as a deceiver, judged, sentenced to death and executed for this crime. Later documents report that he would have brought back magic spells from Egypt. According to Amoraïm of Babylon, Ben Stada is no one other than Jesus: he, like him, would have died by hanging the day before Passover. This thesis, which prevailed during centuries, is widely criticized today but still has its defenders. But several researchers proposed to see another character as Ben Stada, known elsewhere under another denomination: the Egyptian false prophet (remained anonymous) mentioned by Josephus as well as by the Acts of the Apostles, Simon the magician, the apostle Peter… The author of this article criticizes these various assumptions which, according to him, do not rest on any solid base. He estimates that in this file only the oldest information must be taken into account and concludes that if Ben Stada should not, on no account, be confused with Jesus, he still remains, for lack of new discoveries, an unknown character apart from the rabbinical material.


Download article