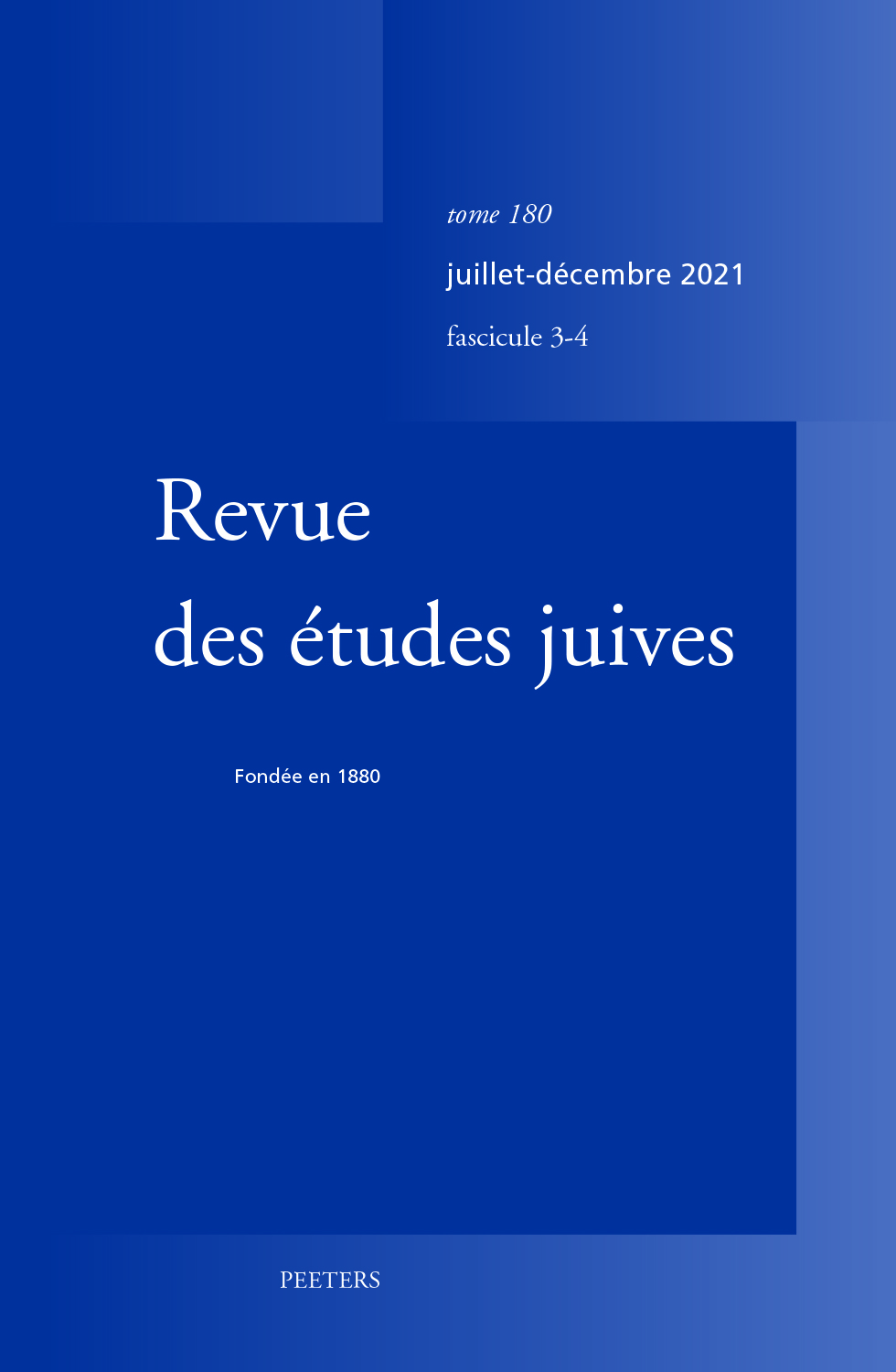 Document Details :

Title: La Halakhah chez les Esséniens et son rôle dans la question messianique
Author(s): HAMIDOVIĆ, David
Journal: Revue des Études Juives
Volume: 167 Issue: 3-4 Date: juillet-décembre 2008
Pages: 345-365
DOI: 10.2143/REJ.167.3.2033327

Abstract :
La Torah et le messianisme sont deux concepts majeurs pour définir le judaïsme au tournant de notre ère. Les manuscrits de Qumrân permettent de connaître plus précisément le rôle assigné à la Torah et la multitude des espérances messianiques. On propose d'examiner les rapports qu'entretiennent la Torah et les attentes messianiques dans l'essénisme. Les esséniens distinguent la Torah écrite connue de tous les Juifs et la Torah cachée. Celle-ci est révélée par une interprétation de la Torah écrite conduite par le Maître de Justice aux temps présents. Ces derniers correspondent pour les esséniens au début de la période eschatologique. A la fin ultime des temps, juste avant l'ère messianique, la figure eschatologique du Maître de Justice, décrite sous les traits d'un prophète aux caractères messianiques ressemblant à Élie et/ou à Moïse, est attendue pour délivrer une nouvelle interprétation de la Torah.


---

Torah and messianism are two major concepts to define Judaism around our era. Qumran manuscripts allow us to know more precisely the function of Torah and the multitude of messianic hopes. We propose to study the links between Torah and messianic expectations in the essenism. The Essenes draw a distinction between written Torah known by all Jewish People and hidden Torah. This one is revealed by an interpretation of written Torah led by the Teacher of Righteousness during the present times. These times are the beginning of the eschatological period for the Essenes. At the final end of times, just before the messianic era, the eschatological figure of the Teacher of Righteousness, shown as a Prophet with messianic features looking like Elijah and/or Moses, is expected so that he gives a new interpretation of Torah.


Download article