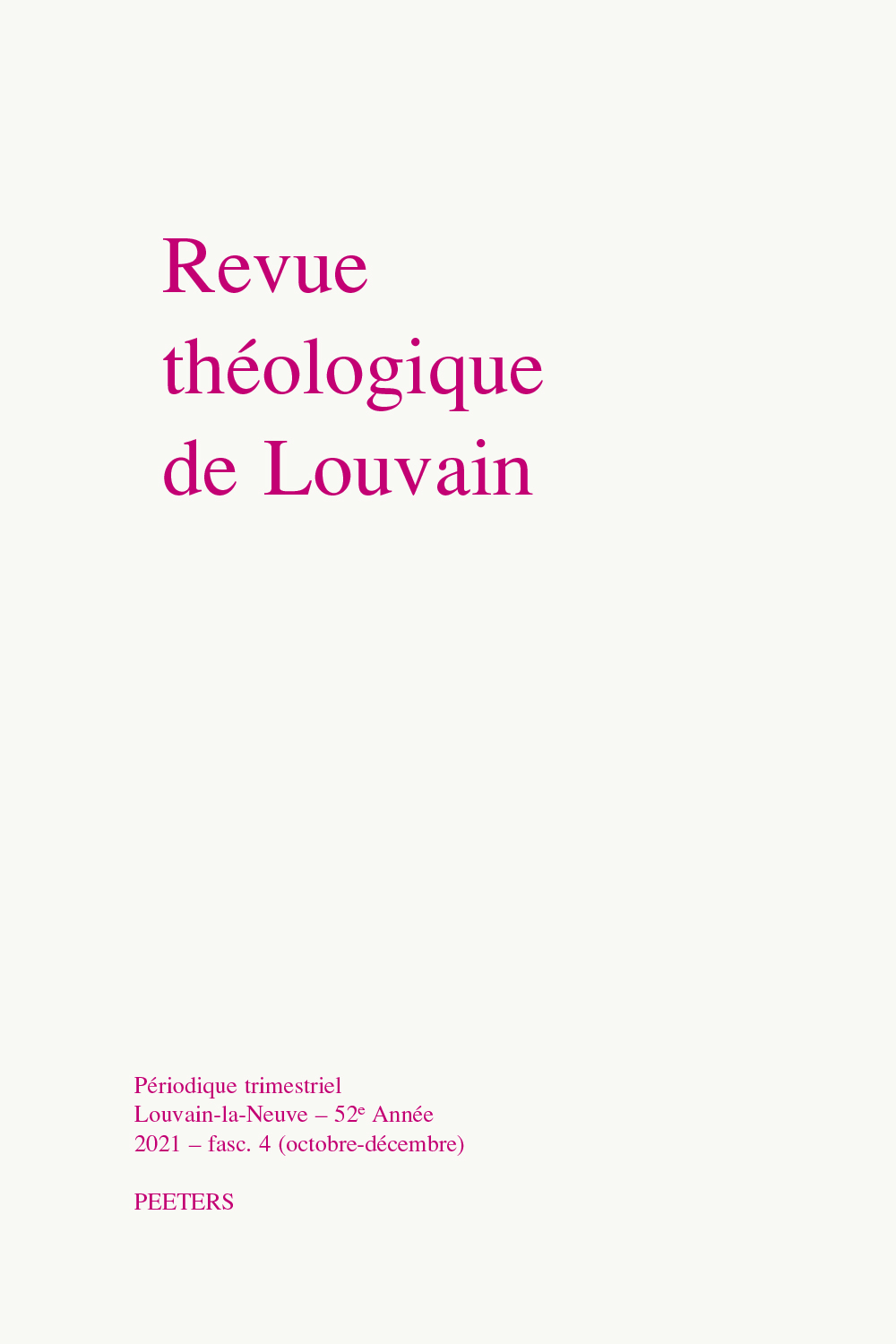 Document Details :

Title: De l'analyse narrative à la théologie des récits bibliques
Author(s): WÉNIN, André
Journal: Revue Théologique de Louvain
Volume: 39 Issue: 3 Date: 2008
Pages: 369-393
DOI: 10.2143/RTL.39.3.2033111

Abstract :
L'analyse narrative reste une méthode exégétique assez peu connue dans le monde de la théologie francophone. Dans un premier temps, l'auteur présente le principe de cette méthode et il illustre ses principales procédures avec des exemples des deux Testaments. Il montre ensuite, à l'aide d'un texte biblique (2 S 12,1-6), le type de relation qu'un récit engage avec son lecteur. Dans la seconde partie, il indique par quelles voies cette méthode synchronique peut être utile à une théologie biblique différente de celle qui s'intéresse à l'histoire des idées théologiques d'Israël. L'analyse narrative ouvre en effet sur une démarche herméneutique d'exploration de la théologie des récits eux-mêmes par le biais de leur manière de mettre en récit le personnage divin dans ses multiples relations avec les personnages humains.


---

Narrative analysis is an exegetical method till now poorly known in the French-speaking theological area. In a first part of his article, the author presents the principle of the method and exemplifies its main procedures using texts from both Testaments. Reading a biblical account (2 Sam 12,1-6), he shows in which kind of relationship a narrative involves the reader. In the second part, the author indicates some ways in which such a synchronic method may be useful for a biblical theology which differs from that which studies the history of Israel's theological ideas. As a matter of fact, narrative analysis leads into a hermeneutical exploration of the theology the accounts themselves offer in the way they characterize God in his manyfold relations with human characters involved in the story they tell.


Download article