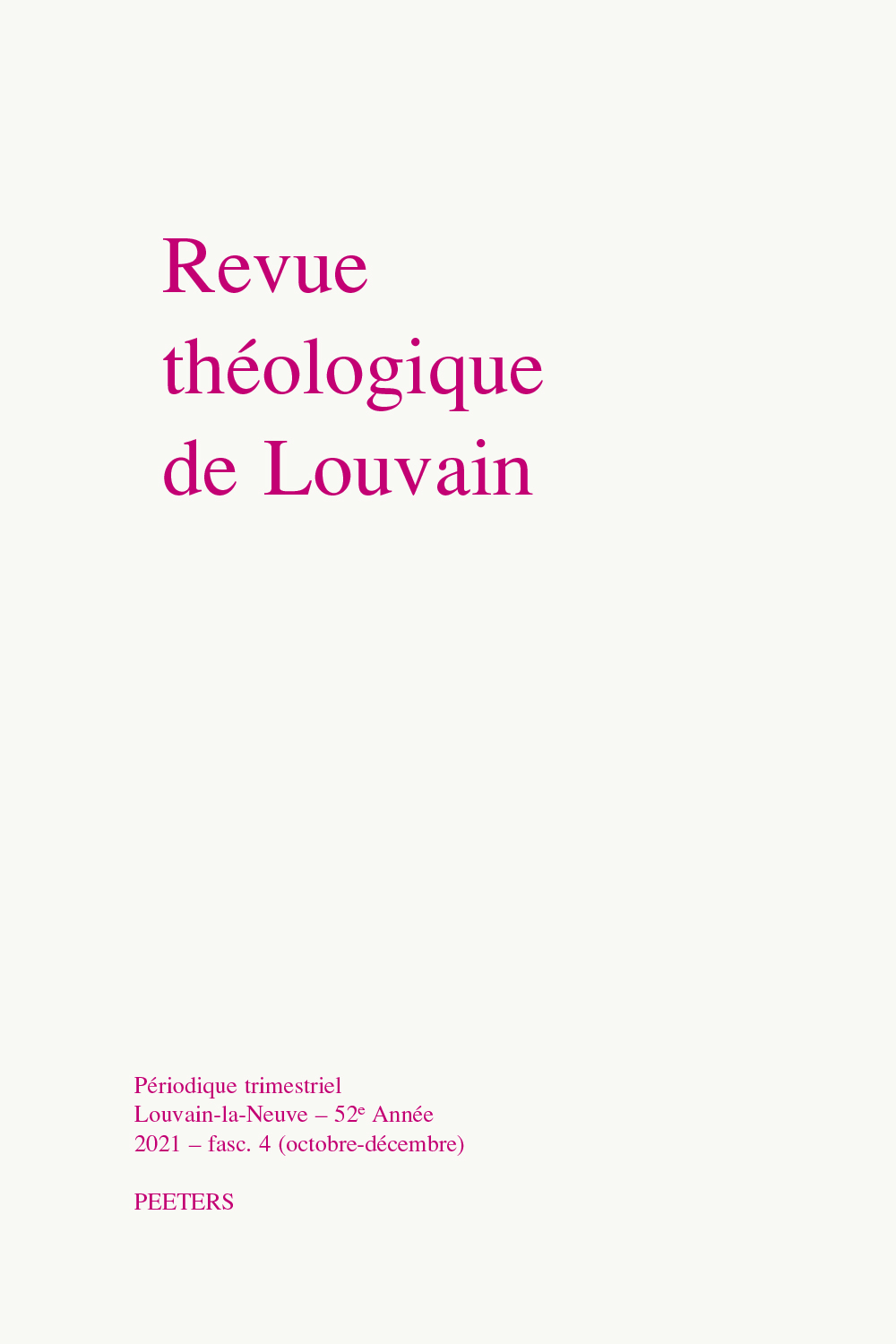 Document Details :

Title: Théologie et sciences de la nature en conversation critique
Author(s): EUVÉ, François
Journal: Revue Théologique de Louvain
Volume: 39 Issue: 2 Date: 2008
Pages: 197-210
DOI: 10.2143/RTL.39.2.2029564

Abstract :
L'importance de la raison scientifique dans la pensée moderne doit inciter le théologien à conserver un dialogue avec cette raison. C'est d'autant plus le cas aujourd'hui où, d'une part, les sciences de la nature étendent leur entreprise à la question de l'homme et, d'autre part, elles sont soumises à diverses critiques. La visée de cet article est de montrer qu'au-delà de la légitime prise en compte de ces critiques, un dialogue avec une raison scientifique renouvelée, davantage sensible à l'histoire et à la dimension collective, peut être un apport à la théologie fondamentale. Il procède de la conviction que ce qui se joue dans l'aventure scientifique moderne a à voir avec une théologie chrétienne, sensible à la liberté de la créature humaine.


---

The importance of scientific reasoning in modern thought invites theologians to maintain a dialogue with this reasoning. All the more so today when, on the one hand, nature sciences are extending their undertakings to the question of man and, on the other hand, are subject to various criticisms. The object of this article is to show that beyond the legitimate taking into account of these criticisms, dialogue with a renewed scientific reasoning, more attentive to history and the collective dimension, can be a contribution to fundamental theology. This dialogue results from the conviction that what is happening in the modern scientific adventure has something to do with Christian theology which is sensitive to the freedom of the human creature.


Download article