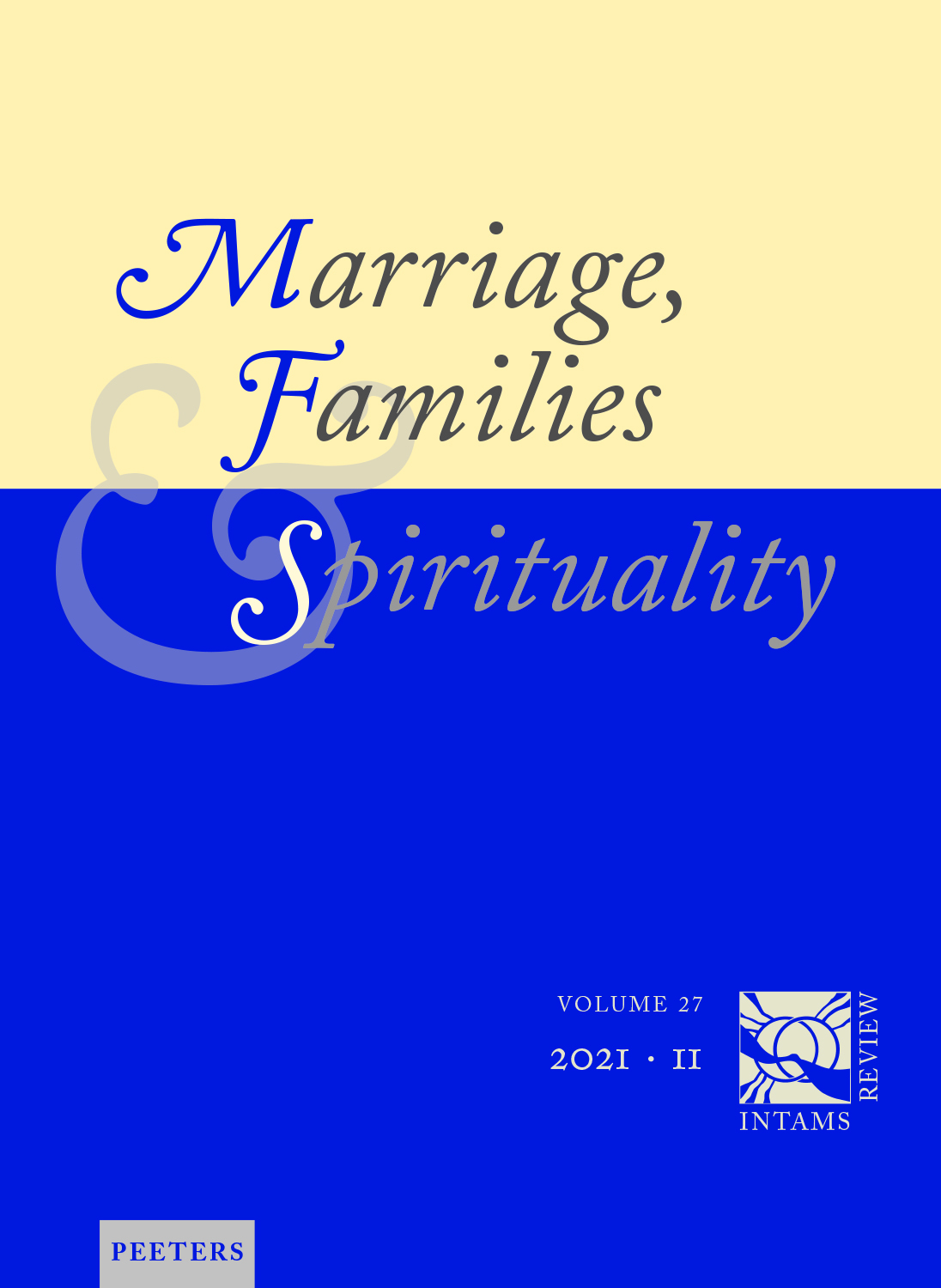 Document Details :

Title: Höflichkeit und Nähe... und Ehe?
Subtitle: Annäherungen an Intimität und Form
Author(s): ALKOFER, Andreas-Pazifikus (†)
Journal: Marriage, Families & Spirituality
Volume: 12 Issue: 2 Date: 2006
Pages: 143-156
DOI: 10.2143/INT.12.2.2018324

Abstract :
This article treats courteousness in general, and between a couple who are married in particular. For quite some time now, polite manners have been seen as discredited. They are judged to be too old-fashioned, not authentic, and limiting. But recently there has been a trend in the other direction. Whether in fleeting encounters or in long-term relationships, the rediscovery and appreciation of courteousness creates new expanses of freedom that ultimately
refer back toward God. With reference to Romano Guardini, the author pleads for a sort of "ecology of encounter", in which the "courtesy of God" plays a central role. This is never intrusive, but allows the human person to freely develop in different ways. In this sense, courtesy here refers more to empathy, affection and respect than to following etiquette. Also within one's personal situation, it is a question of developing and strengthening styles and forms of behaviour. These stabilise, give a sense of direction and put people at ease. At the same time, they confirm the necessary attention, respect and love between oneself and the closest Other. Courteousness implies offering signs of closeness. Courteousness is not everything, but without it, the closeness and the distance of two intimately joined persons becomes even more difficult to shape. In any case, the attitudes fostered by courteousness are a sign of a creative mode of human interaction that helps to shape a common daily life together and to keep this common life continually moving in creative directions.


Download article