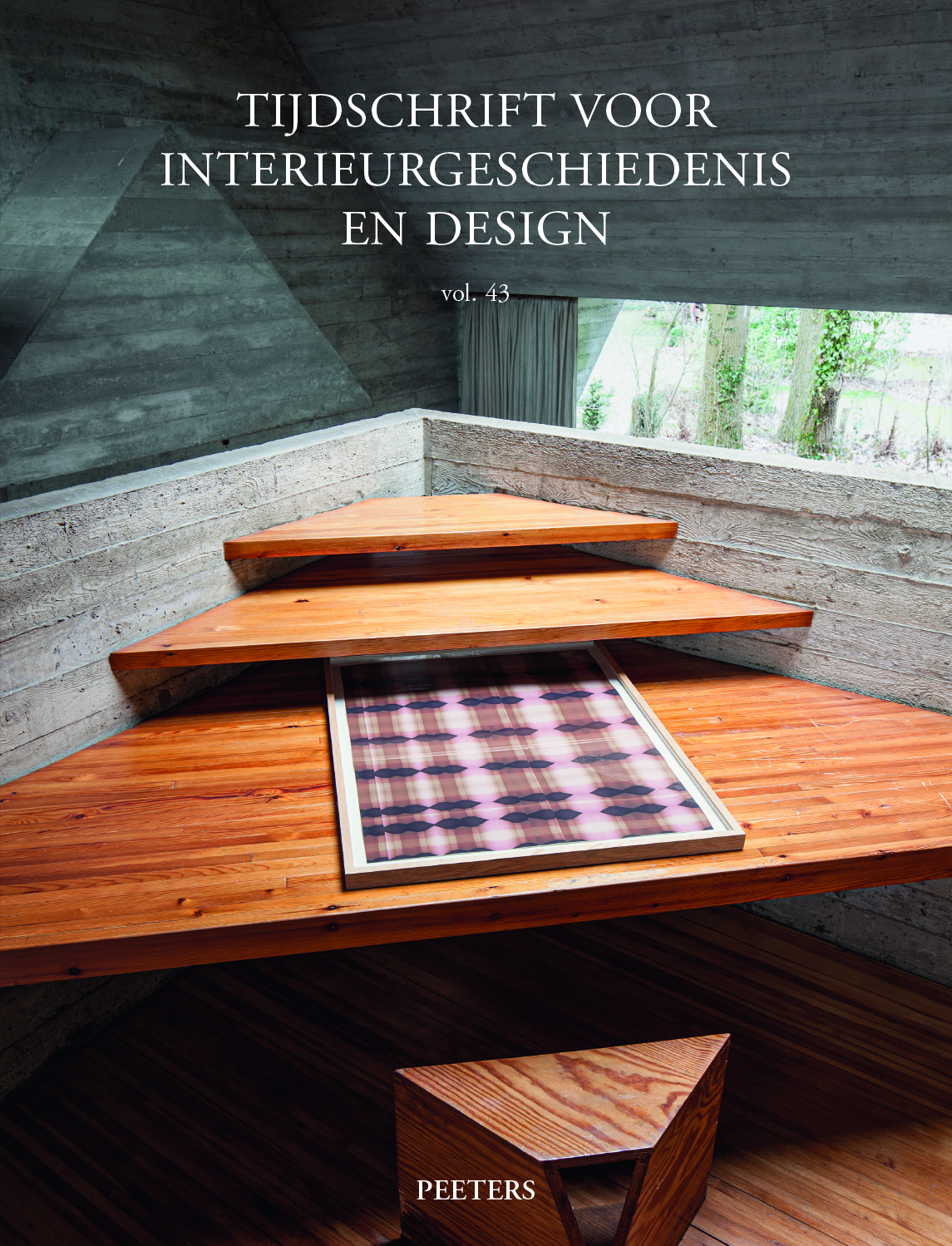 Document Details :

Title: Interieuropvattingen van Amalia van Solms
Subtitle: Een Frans getint hof in de Republiek (ca. 1625-1675)
Author(s): FOCK, C. Willemijn
Journal: Tijdschrift voor Interieurgeschiedenis en Design
Volume: 34 Date: 2005
Pages: 25-45
DOI: 10.2143/GBI.34.0.2017755

Abstract :
Amalia van Solms' Conceptions of Interiors, A French-Style Court in the Republic (circa 1625-1675)

Two earlier Leiden research projects, the inventories of the house of Orange Nassau (1974-1976) and the history of around 65 dwellings on the Rapenburg in Leiden (1986-1992) are the occasion for a critical analysis of the extent to which the furnishing of the interiors of Stadholder Frederik Hendrik of Orange and his wife Amalia van Solms deviated from that of the elite of the bourgeoisie during the Republic. Through the close relations that Frederik Hendrik maintained with France since his youth, he was open to French developments, such as the new apartment system that is evident from an early date in his palaces. In contrast, there is not yet any question of an enfilade in the building projects of either Frederik Hendrik, who showed great enthusiasm for such architectural enterprises, or of Amalia.
Amalia's own preferences and tastes are especially evident in the furnishings she chose (inventories 1632, 1654-68, 1673). For instance, she showed an increasing preference for expensive fabric wall-hangings – following the example of the Marquise de Rambouillet – rather than the costly tapestries long preferred, or even the typically Dutch and widely admired embossed gold leather. The fabric wall-hangings were first used as summer hangings, but in the interiors created during her period as a widow (after 1647), it is clear that tapestries, as well as gold leather, were completely absent from her apartments – a conscious, fashionable choice followed not even by the Frisian stadholders in Leeuwarden. Indeed, it is possible to speak of ensembles, whereby the whole textile furnishings were made en suite according to the newest Parisian fashions; this included so-called 'French' chairs rather than the usual 'Spanish'. Two suites of upholstered furniture, including richly finished beds with their hangings, were even imported directly from France in 1632-34. Other fashionable French types of furniture, such as a stool tabouret and a guéridon, can be shown to have been present in Amalia's apartments from a very early date, while Frederik Hendrik had a costly pair of embossed silver branding irons sent from Paris in 1639, especially for Amalia's rooms.
She also introduced the lambris à la Française into her cabinets in the palaces of Honselaarsdijk and Rijswijk, undoubtedly on designs by the French architect Simon de la Vallée, who precisely in the years 1633-37 was in the service of the House of Orange. She also had a beautiful inlayed parquet floor installed in her cabinet in Rijswijk, one of the earliest copies of similarly luxurious floors in Maria de Medici's Palais du Luxembourg. Nothing of all this can be found among the circle of the bourgeois elite of the Republic in such an early period.
One of Amalia's very personal innovations – a result of her passion for luxury products from the Far East – was the idea of a porcelain cabinet (starting in the 1630s) and a lacquer cabinet (still in combination with a green silk wall-covering, 1650s), which she had installed in her various apartments.
Some of the ideas that she imported from France are imbued with a royal symbolism, such as the balustrade in her ceremonial bedroom (with a very early lit d'ange) and the alcove. Expensive Turkish floor-carpets in the ceremonial rooms for Amalia and the prince also had a royal aura. In receiving guests, Amalia strictly followed French etiquette, as practised in the hierarchical French apartment system. Only the alcove would eventually make its way into the Dutch bourgeois elite, and that only in the 1660s. Turkish carpets made their appearance in bourgeois houses even later.


Download article