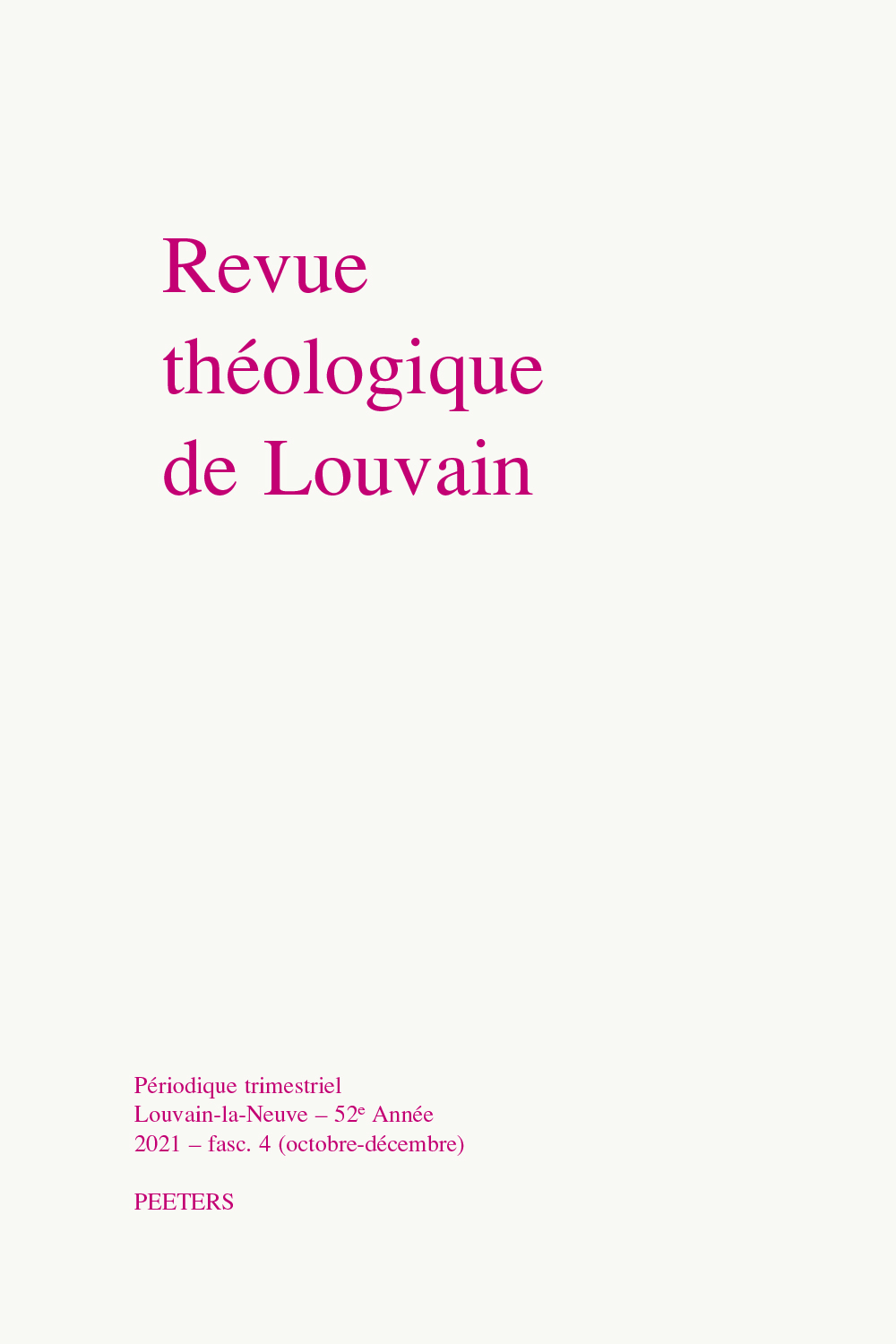 Document Details :

Title: Le ministère du pape selon l'Orthodoxie
Author(s): FAMEREE, J.
Journal: Revue Théologique de Louvain
Volume: 37 Issue: 1 Date: 2006
Pages: 26-43
DOI: 10.2143/RTL.37.1.2017351

Abstract :
Une ecclésiologie de la communion des Églises locales sœurs, chacune étant pleinement l'Église du Christ en un lieu dans la communion avec les autres, est l'unique base possible pour saisir la vision orthodoxe de la primauté romaine. La primauté universelle de l'Église locale de Rome est au service de la communion des Églises locales (régionales) dans la foi apostolique et ne peut donc s'exercer que dans la synodalité ou la réciprocité avec ces autres Églises. Cette primauté de l'Église de Rome se reflète sur son évêque (en lien strict avec son Église locale). Quant à l'infaillibilité du magistère de l'évêque de Rome, elle ne serait acceptable que si ce dernier se faisait le porte-parole de la foi pétrinienne ou apostolique de son Église locale en stricte communion avec l'Église entière.


---


The only basis for grasping the Orthodox view of Roman primacy is an ecclesiology of the fellowship of local sister Churches, each one being fully the Church of Christ in a place in communion with the others. The universal primacy of the local Church of Rome is at the service of the fellowship of local (regional) Churches in the Apostolic faith and can only be exercized in synodality or reciprocity with these other Churches. This primacy of the Church of Rome is reflected in its bishop (in a strict link with his local Church). As to the infallibility of the magisterium of the bishop of Rome, it is only acceptable if the latter were to be the spokesman of the Petrine or apostolic faith of his local Church in strict fellowship with the whole Church.


Download article