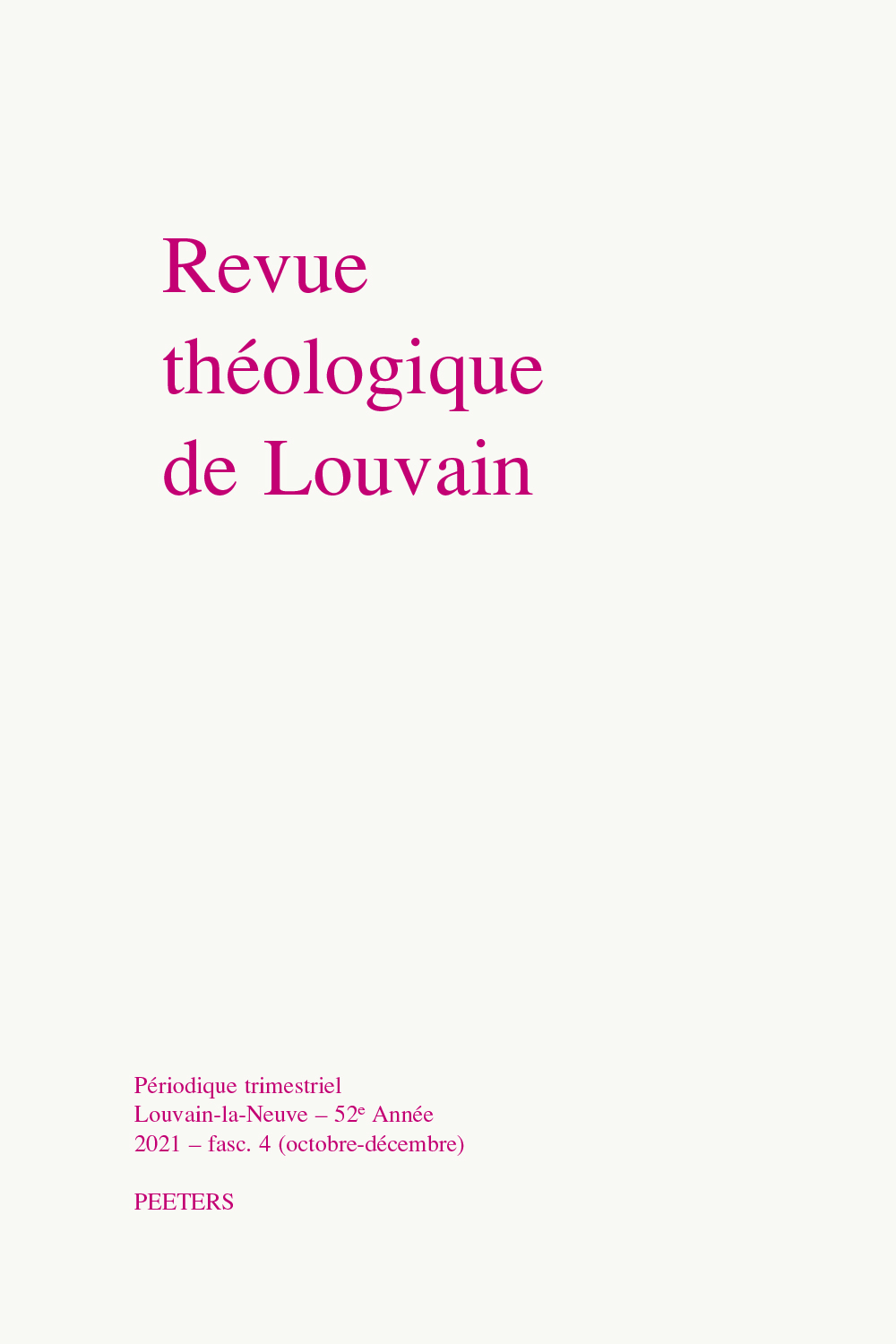 Document Details :

Title: De la relation entre religion et politique
Subtitle: Les principes de la doctrine sociale catholique dans le contexte de l'Union européenne
Author(s): EGGENSPERGER, Th.
Journal: Revue Théologique de Louvain
Volume: 37 Issue: 1 Date: 2006
Pages: 3-25
DOI: 10.2143/RTL.37.1.2017350

Abstract :
Au plan européen, la réflexion sur le rôle de la religion dans la société dite sécularisée ou libérale reste embryonnaire. Toutefois, les trois principes classiques de l'éthique sociale chrétienne (bien commun, solidarité, subsidiarité) se reflètent dans les objectifs de l'Union européenne. L'article rappelle d'abord l'histoire souvent conflictuelle des rapports Église-État en Europe. Il évoque également le débat (janvier 2004) entre Jürgen Habermas et le Cardinal Joseph Ratzinger, consacré à la pertinence d'une approche de la religion et des principes d'une éthique sociale chrétienne au sein de l'État libéral et sécularisé. Il esquisse enfin quelques conséquences pour un renouveau de la théologie morale.


---


On a European level, reflection on the role of religion in so-called secularized or liberal society remains embryonic. Nonetheless, the three classical principles of Christian social ethics (common good, solidarity, subsidiarity) are reflected in the objectives of the European Union. This article starts by calling to mind the often conflictual history of the relationship between Church and State in Europe. It also mentions the debate (January 2004) between Jürgen Habermas and Cardinal Joseph Ratzinger about the pertinence of an approach to religion and the principles of Christian social ethics within a liberal and secularized State. Finally the article sketches a few consequences for a renewal of moral theology.


Download article