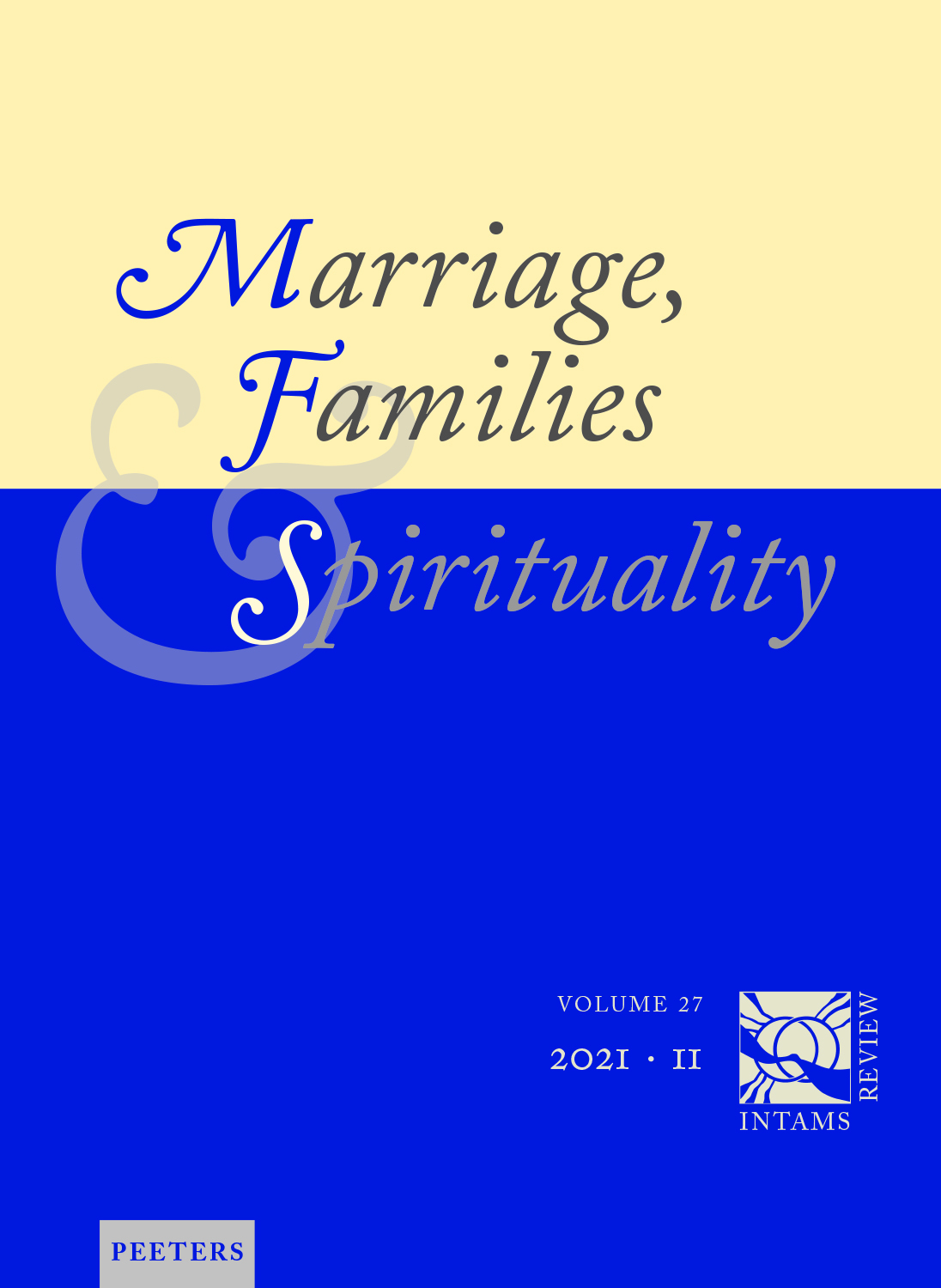 Document Details :

Title: Guiding Principle or Norm?
Subtitle: Tensions in Ethical and Pastoral Thinking About Marriage
Author(s): DILLEN, Annemie
Journal: Marriage, Families & Spirituality
Volume: 9 Issue: 1 Date: Spring 2003
Pages: 77-88
DOI: 10.2143/INT.9.1.2004417

Abstract :
In contemporary western society, the field of primary relationships is changing and the institution of marriage seems to be losing its attraction for many people. Explanations focus on the responsibility of the individual on the one hand, or on the responsibility of society on the other. None of these explanations is sufficient on its own. Therefore a kind of "middle way" is sought, not only for the explanation of the change in the contemporary relational landscape but also for the discussion about the character and the relevance of marriage and other forms of relationship. The current Catholic theological and pastoral approach to relationships, especially marriage, runs the risk of succumbing to dualistic thinking. The author distinguishes four tensions in which the danger of dualism is real. In a contemporary Christian approach to marriage, it is necessary to avoid a separation between body and mind, between earth and heaven, between abstract theological thinking and concrete pastoral care, and between the external form and the internal quality of the relationship. An approach that focuses too much on one pole while neglecting the other is undesirable. Catholic theologians and pastoral workers need to find the courage to be able to take the actual lived situation more serious, to listen to people's experiences and to appreciate their relationships, even if they do not fit into the theoretical ideal. This will also demand a decided effort to dismiss the fear of losing marriage's distinct identity. One should rather be guided by the Christian identity of an option for the weakest and its accompanying ethics of care. At the same time, care for the most vulnerable in relationships, namely the children, will guard against an approach that is too understanding and accommodating. Some normativity must be retained in this respect in dealing with divorced people who are now with a new partner or those in a vulnerable form of cohabitation. Care and responsibility for the children require a strong relationship between the parents.


Download article