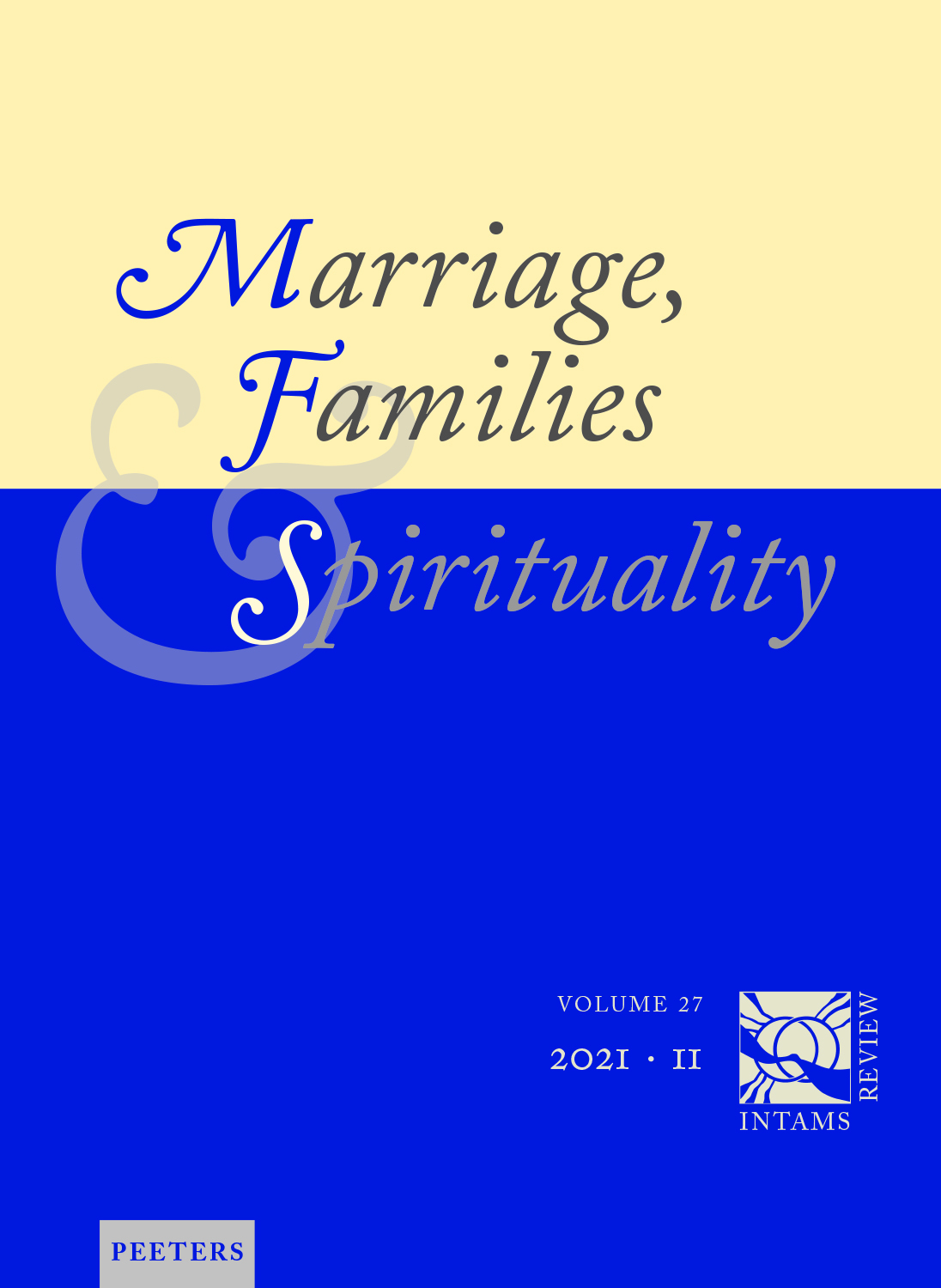 Document Details :

Title: Marriage, Eucharist, and Christian Sacrifice
Author(s): DALY, Robert J.
Journal: Marriage, Families & Spirituality
Volume: 9 Issue: 1 Date: Spring 2003
Pages: 56-76
DOI: 10.2143/INT.9.1.2004416

Abstract :
Three interrelated insights lie behind this article. First, while Baptism is the fundamentally initiating sacrament, and Eucharist the central sacrament, Marriage is the most revelatory sacramental event. For not only is the marriage analogy the most prominent image used by the Bible to express God's relationship to his people, it is through marital and family relationships that most people begin to learn how to enter into and become one with the sacrifice of Christ. This leads to the second insight, one that unveils the authentic Christian meaning of sacrifice. "Unveiling" is needed, because sacrifice is one of the most misunderstood aspects of Christianity. For from the perspective of Christianity's central mystery, the Holy Trinity, and Christianity's central celebration, the Eucharist, sacrifice is not, as a phenomenological analysis of the world's religions might suggest, something that begins with us. Rather, Christian sacrifice begins with the self-offering of the Father in the gift of the Son, continues in the free self-offering response of the Son in his humanity, and moves toward its fulfillment ? and only then does Christian sacrifice begin to become real ? when the faithful, in the power of the Holy Spirit, are taken up into that Father-Son relationship. When the faithful gather for worship and offer the gifts of bread and wine, the participants are made present to the sacrifice of Christ in such a way that they are invited to offer themselves to the Father with Christ. There are thus two transformations that happen: the transformation of the gifts into the Body and Blood of Christ and the transformation of the participants. The third insight unites the first two by recognizing that the Eucharist is a marital event. For the Eucharist, which Catholics traditionally call "The Sacrifice of the Mass", is the celebration of and actualization of the most intense moment of relationship that is possible between the Church and her divine marriage partner. Because in the Eucharist the self-offering of the Father and Son is intimately united to the self-offering of the participants, it is a moment of the formation of the Body of Christ. Creature and creator are thus enabled to become one flesh. In this way the eucharistic event can be seen as paradigmatic for the marriage bond. The union of Christ and the Church of which marriage is a sacrament is enacted in every celebration of the eucharistic sacrifice.


Download article