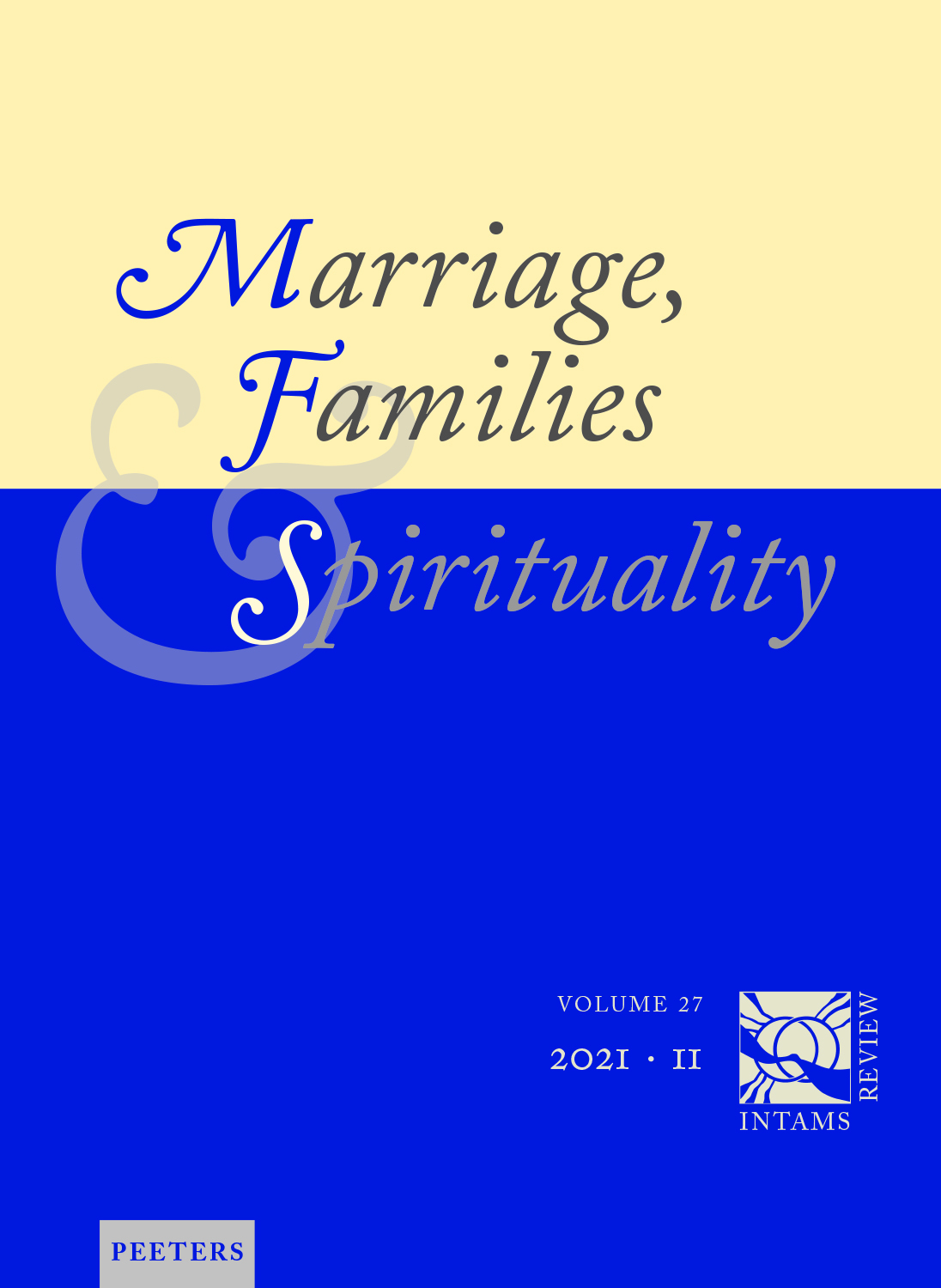 Document Details :

Title: God and His People
Subtitle: A Marital Relationship (Part 2)
Author(s): KIRSCHSCHLÄGER, Walter
Journal: Marriage, Families & Spirituality
Volume: 9 Issue: 1 Date: Spring 2003
Pages: 32-42
DOI: 10.2143/INT.9.1.2004414

Abstract :
The texts of the Bible contain many passages that use marriage as the primary model to describe the relationship between God and Israel, as well as between Christ and the Church. The metaphor of marriage is used frequently in the prophetic writings of the Hebrew Bible. The image is developed in order to reflect upon the troubled history of the relationship between God and Israel. This can be shown through reflection on Hosea 2. After the unfaithfulness of Israel, God once again turns back to his people. He takes the initiative and reconfirms Israel as his bride, pledging his faithfulness and love to her. The text underlines this idea by employing traditional verba solemnia from contemporary marriage rites. This also characterizes the symbolic renaming of the children by the prophet. The Canticle of Canticles, a collection of love poems with erotic emphases, underlines this practice in a different way by using the joining of two people in love as an image of God (who is not explicitly mentioned in this book). The early church made a Christian adaption of the ancient "Haustafel" to describe the relationship between the spouses and its connection with the love of Christ for the church. The well-known text in Eph 5 is historically misinterpreted through an inexact exegesis that neglects its relationship to the life of the baptized. In fact, the text is actually describing the relationship of man and woman as mutual submission. Both the revelation of the Christ event (and the relationship to Jesus Christ) as well as the basic model for discipleship (with reference to Mk 10,40?45) is at play. Marriage and married life thus not only refer to the relationship between God and humanity, showing this relationship in a concrete image. Marriage is also a sort of "laboratory" for discovering the nature of God in God's relations with humanity. This can be the point of departure for further biblical reflections on the sacramentality of marriage.


Download article