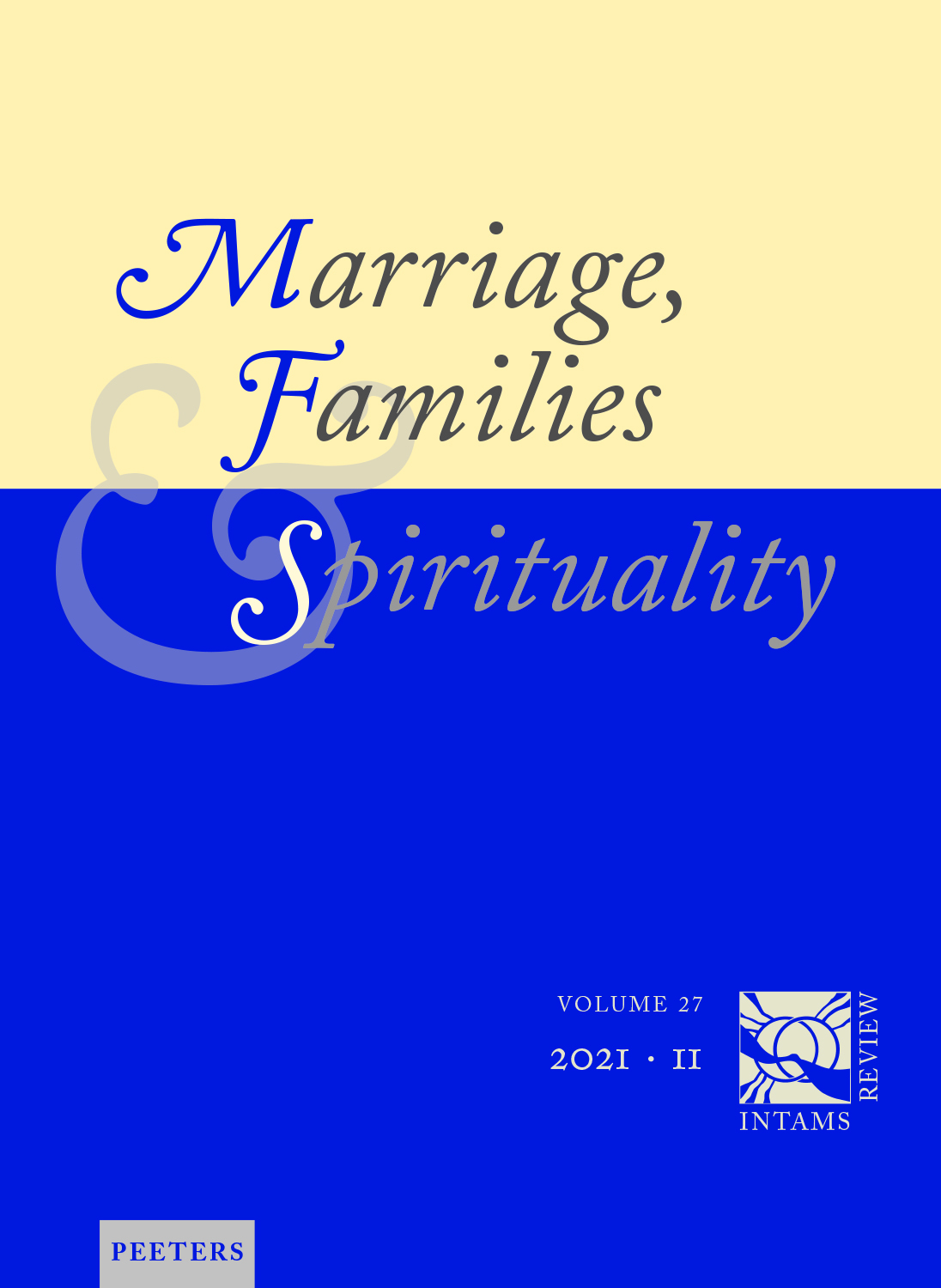 Document Details :

Title: An Opportunity for Religious Growth?
Subtitle: A Study of Marriage in Two Belgian Dioceses
Author(s): PIEPER, J.Z.T.
Journal: Marriage, Families & Spirituality
Volume: 9 Issue: 1 Date: Spring 2003
Pages: 17-31
DOI: 10.2143/INT.9.1.2004413

Abstract :
Marriage preparation is a unique opportunity for the church to offer some guidance in religious meaning given to marriage. Whether those getting married come to this meaning depends on the degree to which they are religious (person), the degree to which entering into marriage has a religious significance for them (event), the degree to which ecclesiastical marriage preparation offers a religious frame of reference (context), and the degree to which context is in tune with person and event (interaction). The article presents a study of this process among 571 participants in marriage preparation programs in the dioceses of Ghent and Bruges in Belgium. Its main conclusions are: (1) We can speak of a fairly religious population, although there is no regular actualization of the religious frame of reference in church attendance and parish activities. (2) The religious significance that the couple attributes to marrying is especially connected to the ceremony. The substance of religious significance is receiving God's blessing at an important stage in life, fidelity to each other as an ethical matter, and leaving open the opportunity for the Christian socialization of a future generation. There are also many people that value marrying in church for the broader context it gives (romance, more personal, more festive). (3) In ecclesiastical marriage preparation, the main concern is almost always the preparation of the ceremony. Furthermore, in 59% of the cases, the meaning of faith for married life after the ceremony is addressed. (4) Those responsible for the ecclesiastical marriage preparation are more focused on the meaning of faith for the marriage than those getting married. Both sides stress the importance of the preparation of the ceremony (selecting texts, hymns, and music). In all there are enough ingredients to allow ecclesiastical marriage preparation to develop to such an extent that it truly gives meaning to marriage. Even 11% of this fairly believing population reports a more permanent influence of this preparation: faith and religion are now more important in their lives.


Download article