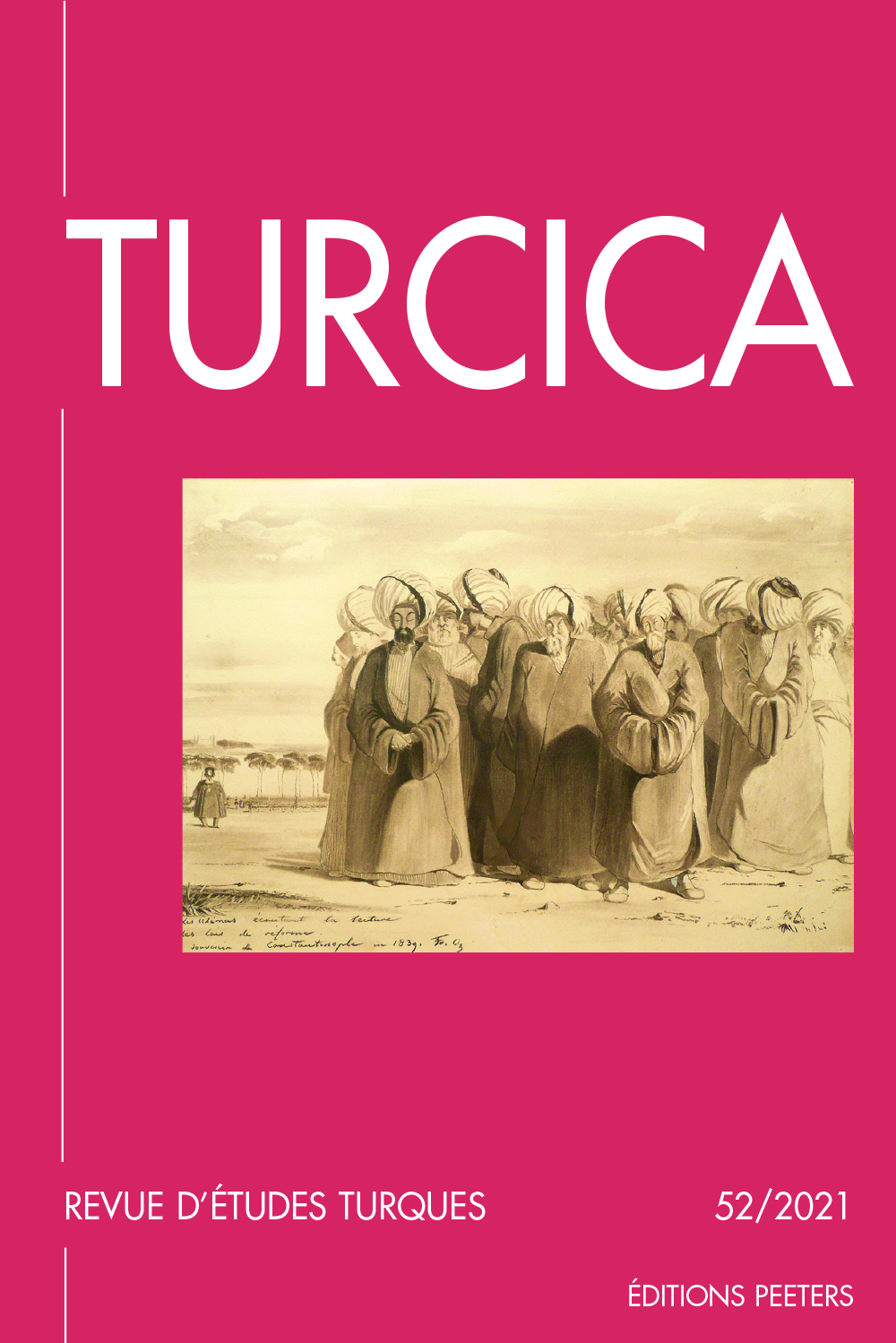 Document Details :

Title: Ahmed Arvasi
Subtitle: Un idéologue de la synthèse turco-islamique
Author(s): COPEAUX, Étienne
Journal: Turcica
Volume: 30 Date: 1998
Pages: 211-223
DOI: 10.2143/TURC.30.0.2004298

Abstract :
Étienne COPEAUX, Ahmed Arvasi, un idéologue de la synthèse turco-islamique
Ahmed Arvasi (1932-1988), enseignant originaire du sud-est de la Turquie, a été chroniqueur du quotidien nationaliste Türkiye et a publié de nombreux ouvrages, constamment réédités, qui diffusent l'idéologie de la synthèse turco-islamique, vision nationaliste des rapports entre la Turquie et l'islam, dans leur dimension historique, culturelle, politique et géopolitique. Ses idées sont ici présentées à titre d'exemple d'un discours nationaliste, xénophobe voire raciste, très opposé à toutes formes de nationalisme kurde?; il se nourrit du récit historique forgé par le nationaliste turc et revêt volontiers des formes anti-impérialistes. L'islam y est présenté comme une valeur indéfectible de la nation turque. Les idées propagées forment un ensemble de lieux communs prêts à l'emploi dans le discours politique nationaliste-religieux.


---


Étienne COPEAUX, Ahmed Arvasi, an Ideologist of the Turkish-Islamic synthesis
Ahmed Arvasi (1932-1988), a native of South-East Turkey, originally was a teacher who wrote as a columnist in the rightist newspaper Türkiye?; he published a set of books spreading an ideology known as the Turkish-Islamic synthesis, a nationalist vision of the relations between Turkey and Islam, in their historical, cultural, political and geopolitical dimensions. This paper presents Arvasi's statements as a case exemplifying a nationalist, xenophobic and even racist discourse, strongly opposed to every Kurdish feeling?; it is influenced by the historical narrative as it was moulded by Turkish nationalism, and is often anti-imperialist. Islam is seen there as an unseparable part of Turkish nation's values. As they are widespread, these statements are part of a set of stereotypes, ready for use by the nationalist-Muslim political discourse.


Download article