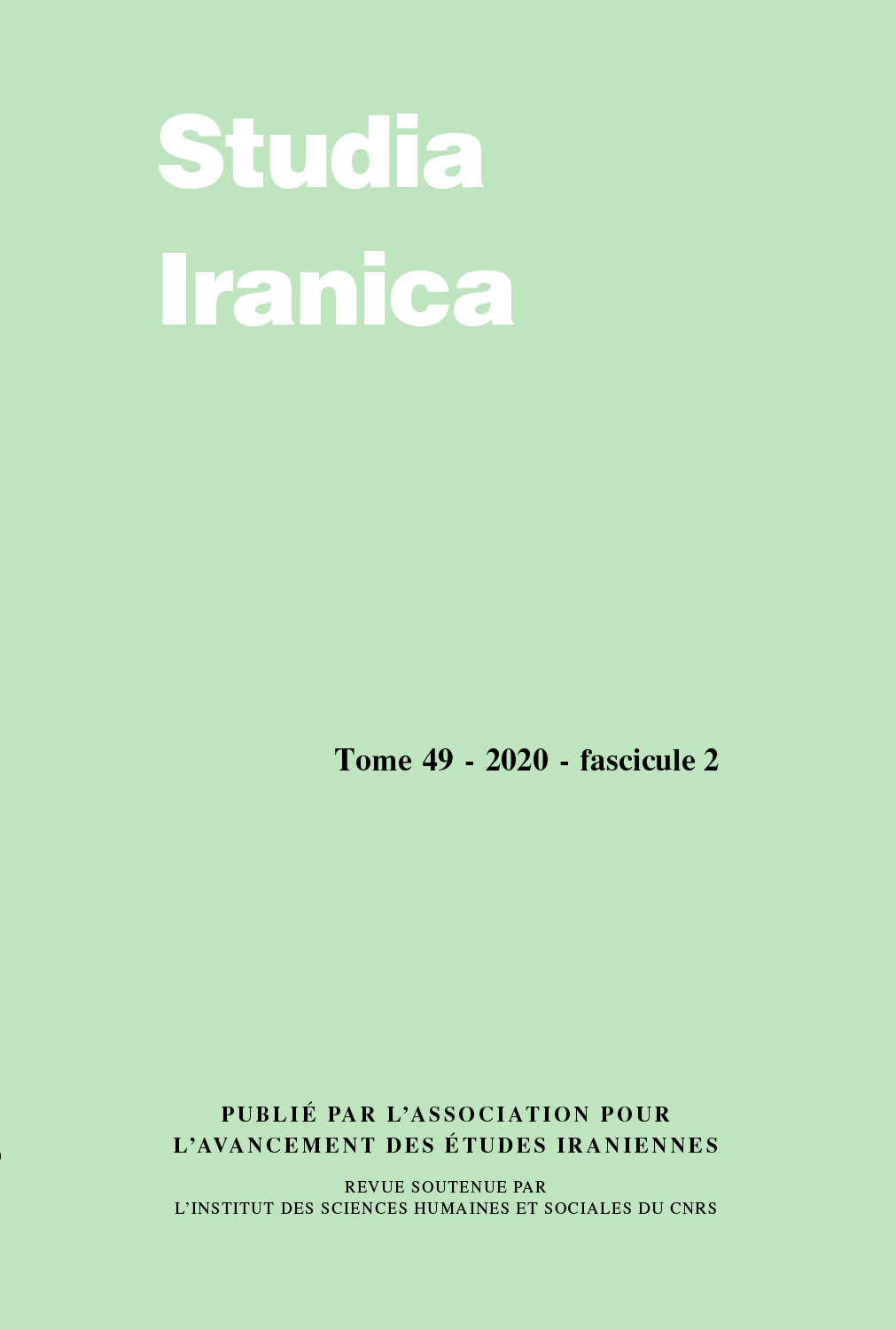 Document Details :

Title: Populäre Naturkunde illustriert
Subtitle: Text und Bild in persischen 'Ajā'ib-Handschriften spätjala'iridischer und frühtimuridischer Zeit
Author(s): RÜHRDANZ, K.
Journal: Studia Iranica
Volume: 34 Issue: 2 Date: 2005
Pages: 231-256
DOI: 10.2143/SI.34.2.2003220

Abstract :
Plusieurs manuscrits illustrés de quatre textes persans sur les 'ajā'ib, datant entre 1388 et 1423-24, période brève mais encore formative pour la peinture persane, sont parvenus jusqu'à nous. L'article décrit les principales différences entre les quatres textes et passe en revue les aspects qui ont pu attirer vers eux leurs mécènes respectifs. Il poursuit en tentant d'établir un rapport entre, d'une part, le caractère des illustrations, et d'une autre part, le texte et le style de la peinture dominant selon l'époque et la région de production de chaque manuscrit. Le développement d'un style 'modernisé' des illustrations scientifiques a contribué au succès d'un texte particulier, le Ajā'ik al-maḫlūqāt de Qazwīnī. Ce processus conduit à l'abandon des autres tendances iconographiques et la prédominance définitive de l'ouvrage de Qazwīnī dans le domaine de l'histoire naturelle populaire illustrée.


---


Several illustrated manuscripts of four Persan texts on 'ajā'ib have been preserved from 1388-1423-24, a short but still formative period of Persian miniature painting. The article describes the main differences between the four texts and considers what may have made them attractive to the respective patrons. It tries to establish how the character of the illustration relates to the text and to the style of painting dominant at the time and place of production of the particular manuscript. Rhe development of a 'modernised' style of scientific illustration has contributed to the success of a particular text: Qazwīnī's Ajā'ik al-maḫlūqāt. This led to the abandonment of other iconographical trends and to the final prevalence of Qazwīnī's work in the field of illustrated natural history.


Download article