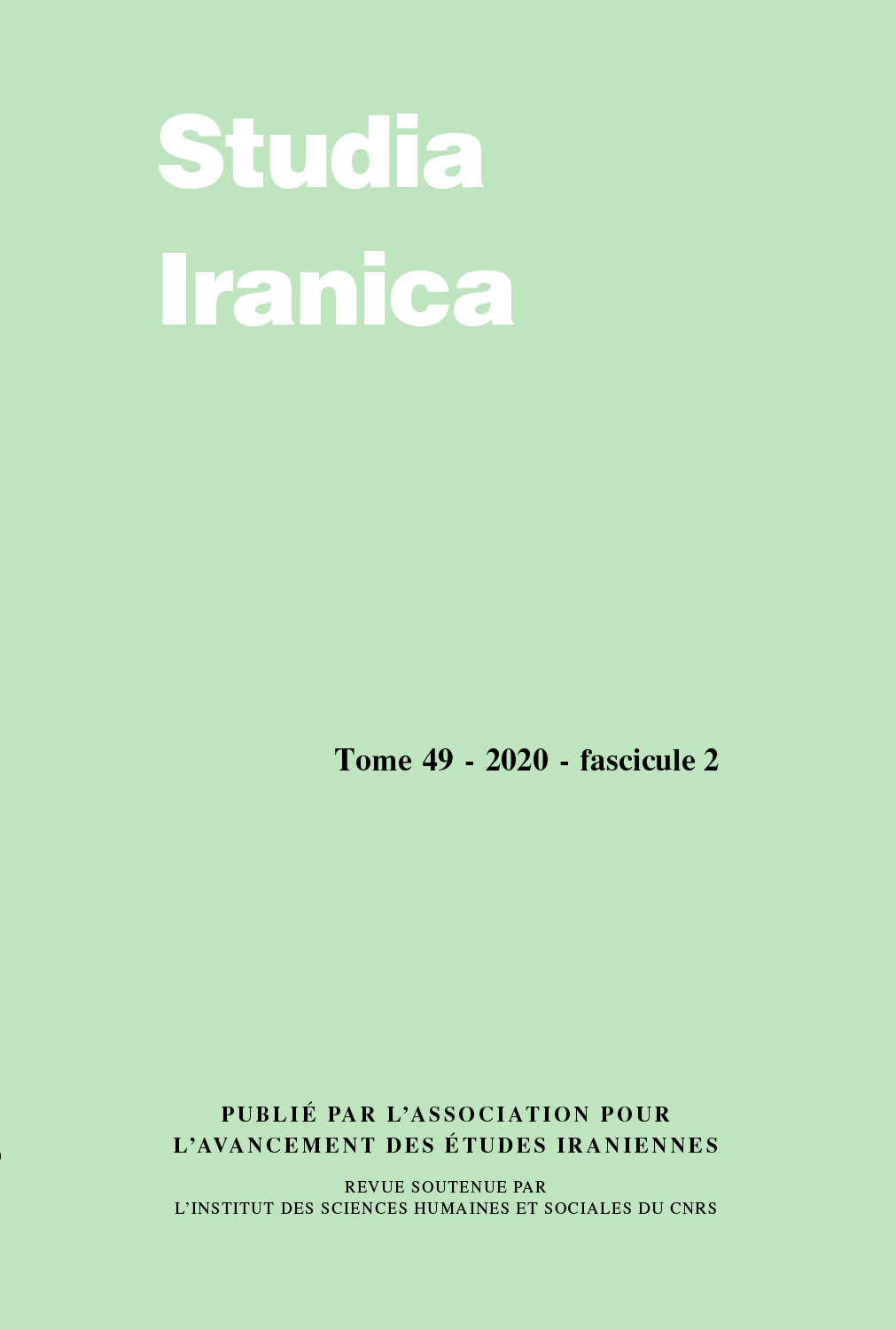 Document Details :

Title: The Syntactic Evolution of Aramaic ZY in Sogdian
Author(s): YAKUBOVICH, I.
Journal: Studia Iranica
Volume: 34 Issue: 2 Date: 2005
Pages: 199-230
DOI: 10.2143/SI.34.2.2003219

Abstract :
Bien que la valeur de l'hétérogramme sogdien ZY diffère radicalement de celle de son prototype araméen zy > dy, la relation historique entre les deux éléments n'a été jamais explorée de façon systématique. Après avoir examiné les trois principales valeurs systématiques de ZY dans le cadre synchronique de même que leur développement diachronique en sogdien, on tentera d'identifier ici les constructions araméennes achéménides pourvues de la particule zy qui pourraient avoir servi de point de départ pour une ré-interprétation fonctionelle de zy en Asie centrale. En annexe, on tentera d'améliorer la traduction de quelques passages araméens difficiles, au sujet desquels les études antérieures se caractérisaient par l'extrapolation injustifiée des données sogdiennes hétérographiques.


---


The syntactic functions of the Sogdian heterogram ZY are radically different from those of its Aramaic prototype zy > dy, but the historical relationship between these two elements has not been systematically investigated so far. The examination of the three main functions of ZY, as well as their evolution within Sogdian, has enabled me to identify a group of Official Aramaic constructions with the particle zy that provide a logical starting point for its syntactic reinterpretation that occured in Central Asia. In the Appendix, I have attempted to improve the translation of several difficult Aramaic passages the previous interpretations of which suffered from the unwarranted extrapolation of Sogdian data into Aramaic.


Download article