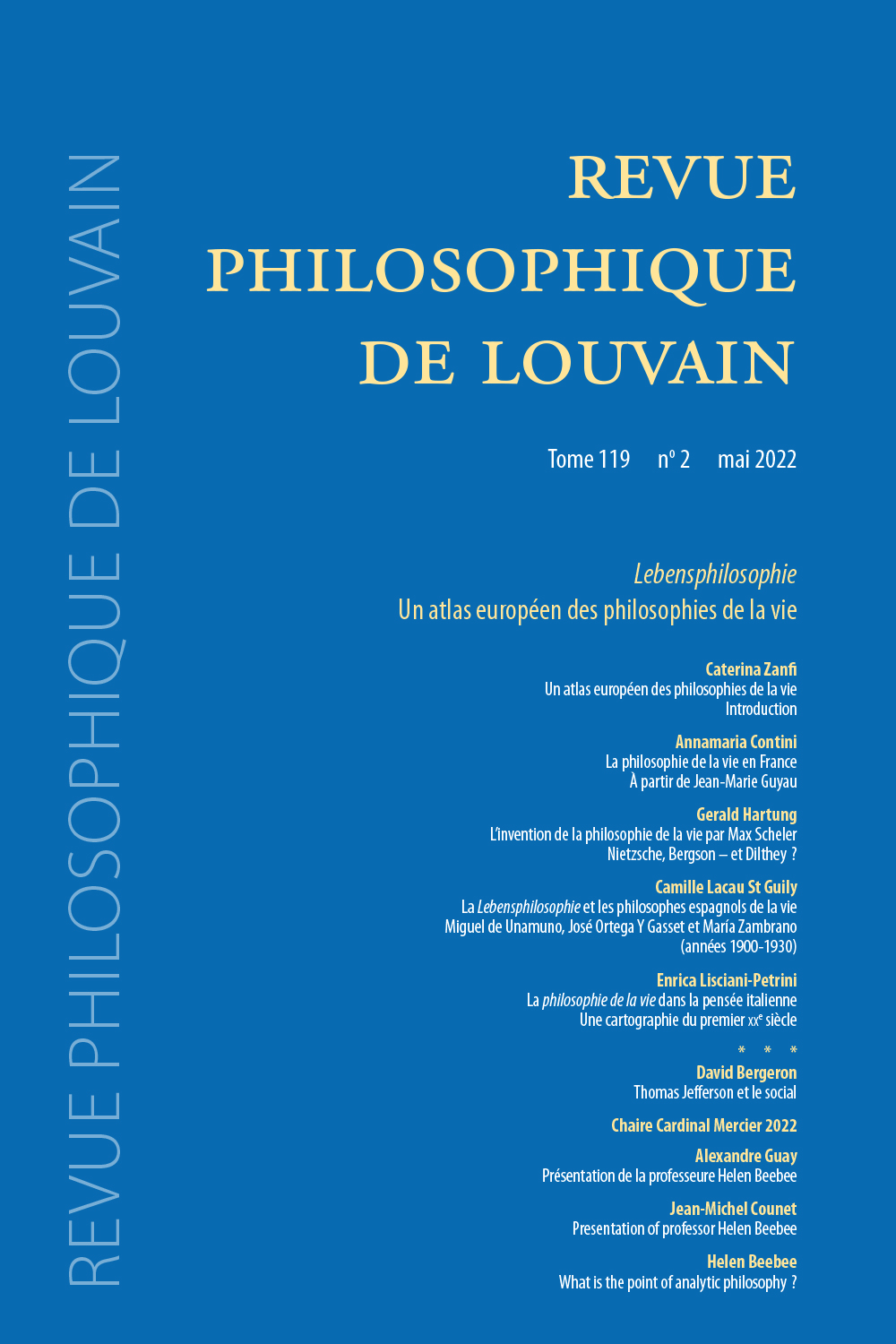 Document Details :

Title: La réduction du contexte chez Bourdieu et Habermas
Author(s): MAESSCHALCK, Marc
Journal: Revue Philosophique de Louvain
Volume: 99 Issue: 2 Date: Mai 2001
Pages: 254-290
DOI: 10.2143/RPL.99.2.634

Abstract :
Chez Bourdieu comme chez Habermas, les rapports entretenus par la théorie de l'action sociale avec une sociologie compréhensive du monde vécu jouent un rôle décisif pour comprendre la transformation des formes de vie. Il est dès lors possible de comparer ces deux auteurs du point de vue des opérations qu'ils mobilisent pour décrire ces rapports. Il en ressort, au delà des différences connues, une certaine proximité épistémologique dans la manière de mobiliser le schématisme de la représentation pour expliquer la compétence pragmatique à suivre des règles. L'hypothèse qu'avance alors l'A. est que cette explication réduit le contexte de l'action à une fonction d'arrière-plan sémantique.

In Bourdieu, as in Habermas, the relations between the theory of social action and a comprehensive sociology of the world as it is experienced play a decisive role in understanding the transformation of forms of life. Hence it is possible to compare these two authors from the point of view of the operations they mobilise, in order to describe these relations. Apart from the known differences, there results a degree of epistemological proximity in the manner of mobilising the schematism of representation, in order to explain the pragmatic competence to follow the rues. The hypothesis put forward by the A. is that this explanation reduces the context of action to a function of a semantic background. (Transl. by J. Dudley).



Download article