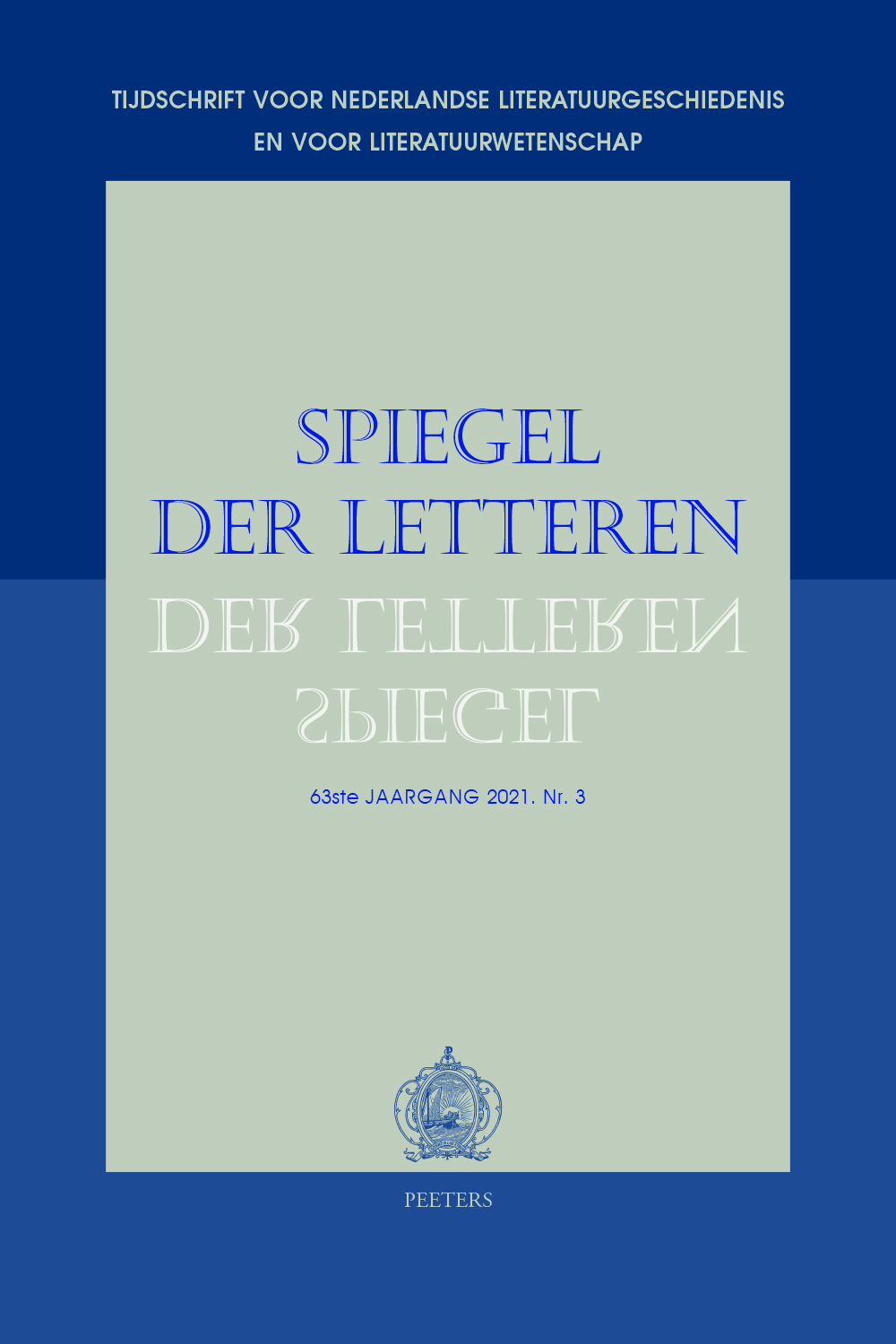 Document Details :

Title: Het reisjournaal van Sint Brandaan, het publiek en de waarheid
Author(s): VAN ANROOIJ, W.
Journal: Spiegel der Letteren
Volume: 40 Issue: 4 Date: 1998-1999
Pages: 245-280
DOI: 10.2143/SDL.40.4.632419

Abstract :
In The voyage of Saint Brendan (De reis van Sint Brandaan), the Irish saint has to make a penetential voyage for having thrown a book on the miracles of God into the fire. During this voyage he is witness of these miracles (miracles of grace), through which he eventually regains his faith. The moral of the story is that the audience, in imitation of Brendan, should have unconditional faith in God's grace. In the source-text of the Middle Dutch version, the Frankish Voyage (1170/80), the narrative's veracity is supported by a number of references to the written word and to books. This dimension of the source-text is further elaborated upon in the Middle Dutch Voyage. More so than in the German version, this has given rise to a communicative frame which encouraged the audience to attach faith to Brendan's adventures and with it to the power of God's grace.



Download article