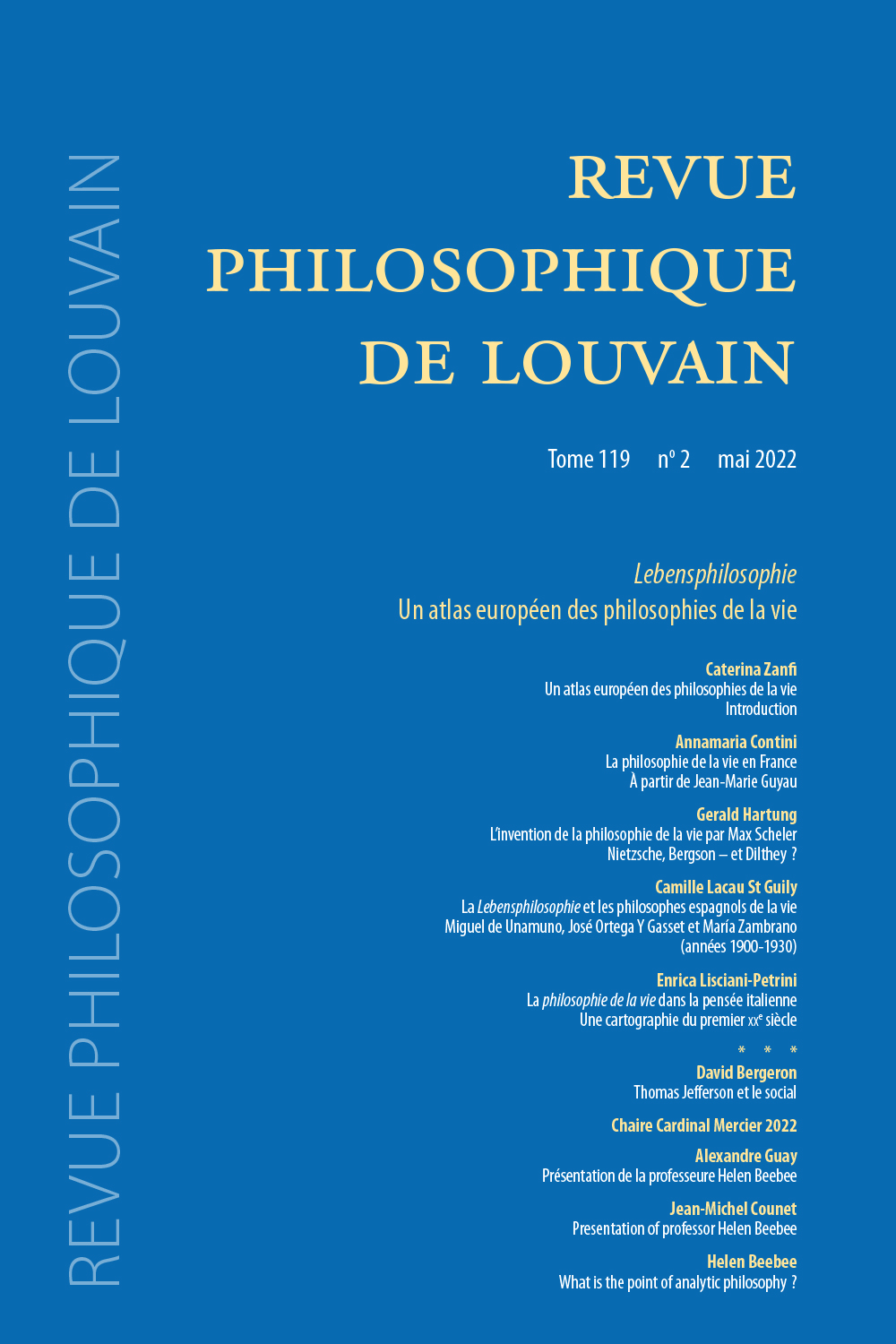 Document Details :

Title: Portée herméneutique de la notion d'«intentio» chez Thomas d'Aquin
Author(s): NARVÁEZ, Mauricio
Journal: Revue Philosophique de Louvain
Volume: 99 Issue: 2 Date: Mai 2001
Pages: 201-219
DOI: 10.2143/RPL.99.2.632

Abstract :
L'auteur se propose d'analyser, dans une optique herméneutique, le sens précis de la notion d'«intention de l'auteur» chez Thomas d'Aquin. Il montre qu'au point de vue sémantique, l'intentio auctoris relève de l'intentio voluntatis. En outre, l'A. observe d'une part que l'intentio auctoris est une notion dynamique puisqu'elle se rapporte intrinsèquement à une finalité; et d'autre part qu'elle possède une valeur analogique, comme il ressort des sujets desquels Thomas prédique l'intention. L'article se termine par une mise en perspective herméneutique de la question du rapport entre l'intention d'un auteur et les textes. Bien que considérablement nuancé, l'optimisme de Thomas d'Aquin concernant la compréhension de l'intention d'un auteur reste en définitive valable par l'intention de recherche de la vérité commune à l'auteur et au lecteur.

The author sets out with a hermeneutical purpose to analyse the precise meaning of the notion of «the author's intention» in Thomas Aquinas. He shows that from the semantic point of view the intentio auctoris pertains to the intentio voluntatis. Furthermore, the A. observes, on the one hand, that the intentio auctoris is a dynamic notion, as it intrinsically refers to a finality; and, on the other hand, that it has an analogical value, as it arises from the subjects of which Thomas predicates the intention. The article concludes with a hermeneutical placing in perspective of the question of the relationship between the intention of an author and the texts. Although considerably nuanced, the optimism of Thomas Aquinas concerning the understanding of an author's intention remains definitively valid due to the intention of seeking the truth common to the author and the reader. (Transl. by J. Dudley).



Download article