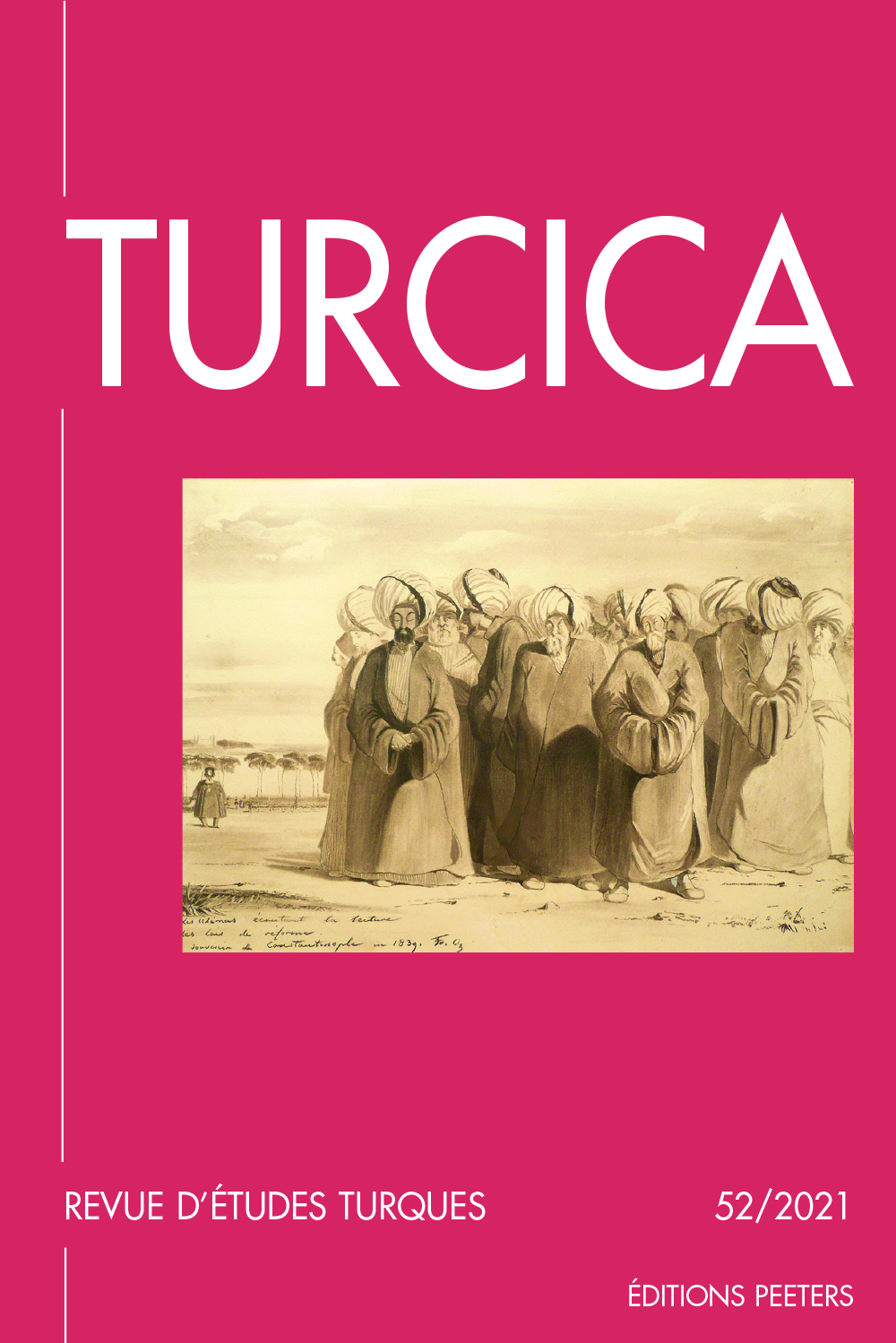 Document Details :

Title: Les études françaises sur la langue turque et leur influence en Turquie
Author(s): AKASLAN, Talat
Journal: Turcica
Volume: 35 Date: 2003
Pages: 215-227
DOI: 10.2143/TURC.35.0.578739

Abstract :
Alors que les descriptions linguistiques sur le turc abondent aux Etats-Unis, en Allemagne et en Angleterre, le nombre d'études sur cette langue reste très réduit en France, même si le turc a été très tôt au centre d'intérêts de descripteurs français (en 1575 déjà, Guillaume Postel rédigeait, à Paris, l'Instruction des mots de la langue turcesque les plus communs), et même si l'on assiste, ces derniers temps, à un regain d'études (doctorales notamment). Corollairement, l'influence des théories linguistiques françaises en Turquie est très faible actuellement, même si les premiers grammairiens et linguistes — et donc les premières descriptions grammaticales de la République — ont été profondément marqués par la tradition française. Cette étude se propose de donner un aperçu succinct de l'état des recherches de linguistique turque, complété par une bibliographie des études faites en France et en Turquie.

Whereas the linguistics studies on the Turkish language are abundant in USA, in Germany and in England, the number of such studies remains very limited in France, although Turkish was at the centre of attention of the early French grammarians (in 1575, Guillaume Postel wrote Instruction des mots de la langue turcesque les plus communs in Paris). However, at present there is an increase in the studies on Turkish (in M.A. theses and doctoral dissertations in particular). Parallel with this, the influence of the linguistic theories developed by the French linguists on the Turkish linguistic studies in Turkey is very little in our time, even if the early grammarians and linguists and the early grammatical studies of the Republic have been profoundly influenced by the French tradition. This document intends to give a succinct idea of the state of the studies of Turkish carried out in France and in Turkey. It also includes a bibliography of the studies realized in these two countries.


Download article