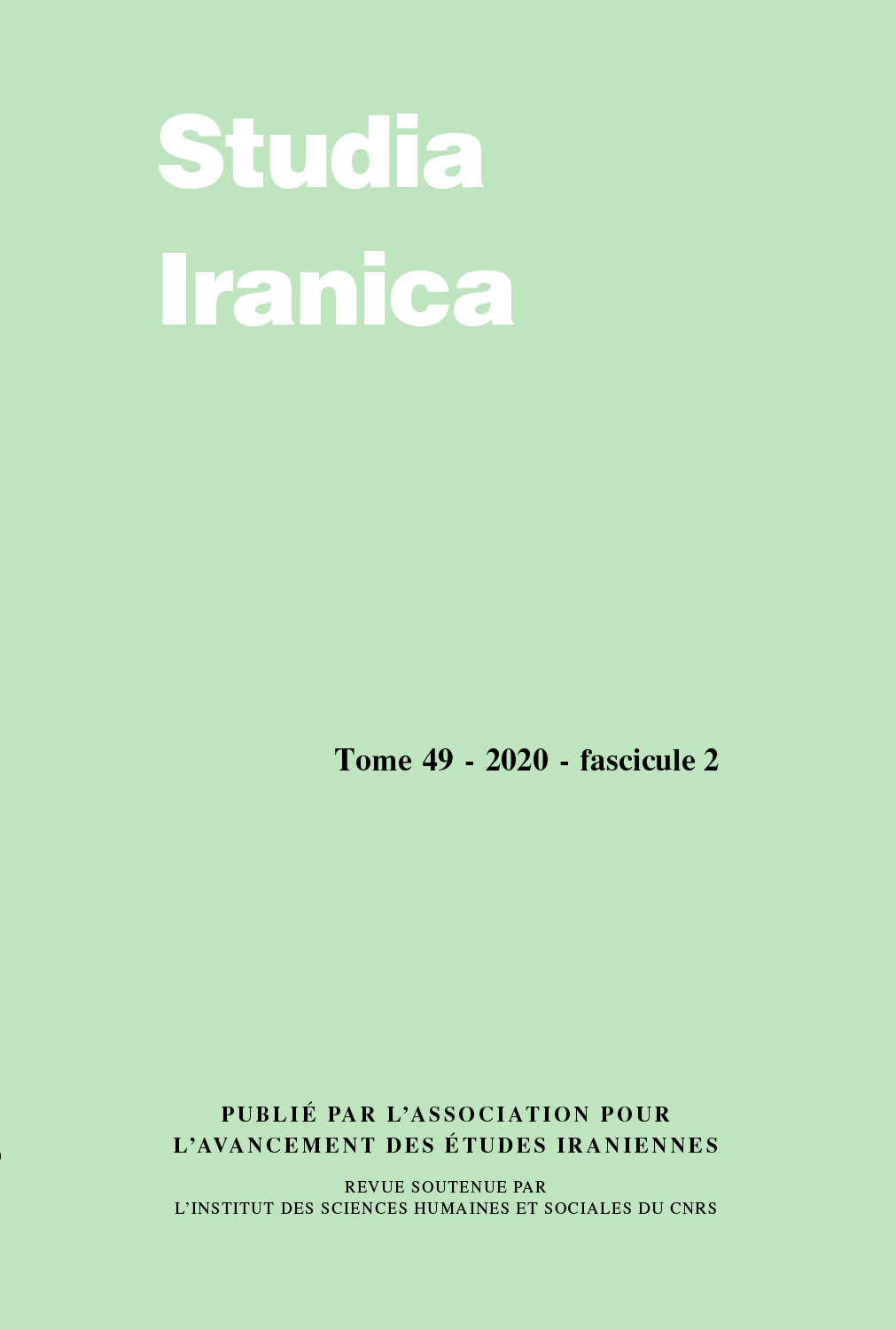 Document Details :

Title: The Secular Judicial System in Safavid Persia
Author(s): FLOOR, W.
Journal: Studia Iranica
Volume: 29 Issue: 1 Date: 2000
Pages: 9-60
DOI: 10.2143/SI.29.1.565532

Abstract :
The article analyzes the functioning of the secular judicial system during the Safavid period. Until the mid-17th century the shah still took an active role in the exercise of justice. Thereafter, most cases were dealt by the divân-begi, the shah's representative in all matters of common law, as well as the lower-level representatives. The role of the divân-begi is discussed and most of the holders of that function are identified. The functioning of the court system, its appreciation, the quality of justice and the nature of the sentences and their execution, are discussed. Apart from the central system, justice in the provinces and by lower ranking officials such as the kalântar, naqib, ahdâth, mohtaseb and yarghu are analysed. It is concluded that the role of the divân-begi was strengthened vis-a-vis the religious judges, who did not really challenge his pre-eminence.


---

L'article offre une analyse du fonctionnement du système judiciaire séculier à l'époque safavide. Jusqu'au milieu du XVIIe siècle le Shah jouait un rôle actif dans le processus judiciaire, mais après cette date il cédait le terrain au divân-begi, son représentant pour le droit commun et public, ainsi qu'à ses représentants des rangs inférieurs. L'article s'interroge sur le rôle du divân-begi dans la gestion du système judiciaire, et identifie la majorité de ses fonctionnaires. Les questions du fonctionnement général de la justice en Iran safavide, l'appréciation de la qualité de la justice, la nature et l'exécution des jugements y sont analysées, ainsi que le rôle des fonctionnaires du système judiciaire provincial, moins haut placés que le divân-begi, comme le kalântar, naqib, ahdâth, mohtaseb et yarghu. En conclusion, l'article souligne le renforcement du rôle du divân-begi vis-à-vis les fonctionnaires judiciaires religieux, qui n'ont pas vraiment contesté son rôle prééminent dans la justice safavide.


Download article