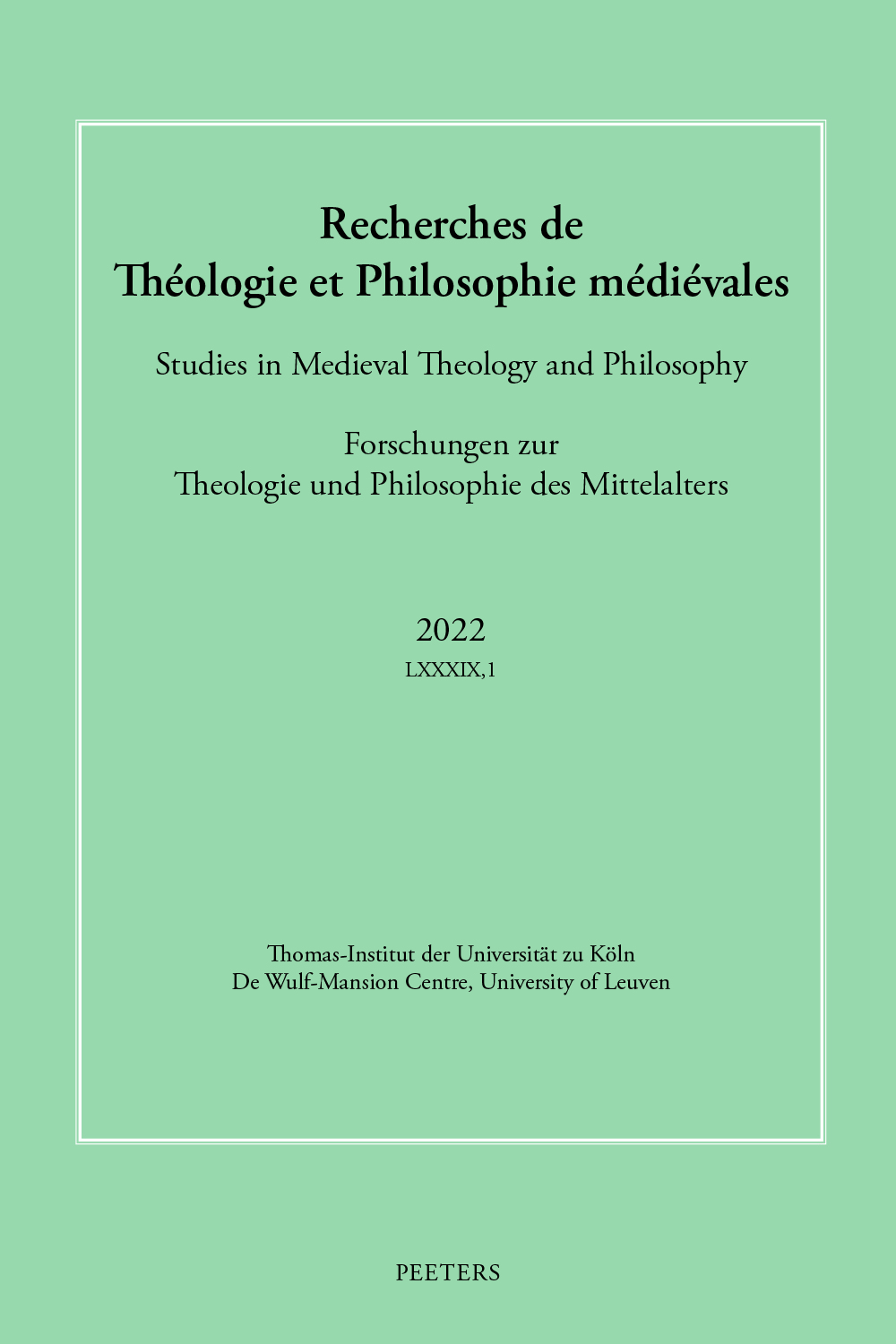 Document Details :

Title: Early Scholastic Angelology
Author(s): COLISH, Marcia L.
Journal: Recherches de Théologie et Philosophie Médiévales
Volume: 62 Date: 1995
Pages: 80-109
DOI: 10.2143/RTPM.62.0.525853

Abstract :
This paper surveys the doctrine on angels taught by theologians in the first century of scholasticism (ca. 1130-ca. 1230). This topic has received virtually no scholarly attention; but it is of interest for the light it sheds on the concerns of school theologians during this formative stage of their discipline. We can subdivide our target century into three parts, the first half of the twelfth century closing with the Sentences of Peter Lombard, the second half of the twelfth century, and the first quarter of the thirteenth century. In the first of these three stages, scholastic theologians, for the first time, faced the challenge of creating a syllabus for the teaching of systematic theology and developed the sentence collection as their genre of choice for that purpose. The question of where to place angels within that context and genre, or even if they should be placed there at all, was the single most heavily debated topic on their angelological agenda. Another major matter on that agenda on which agreement reigned as to the desired outcome, although different masters proposed different itineraries to their common destination, was the felt need to refute Origen's claim that backsliding and conversion remained eternal options, so that Lucifer and the fallen angels might even be saved. Other issues that attracted attention had to do with the psychology of angels and their exercise of reason and will both before and after their fall or confirmation in glory.


Download article