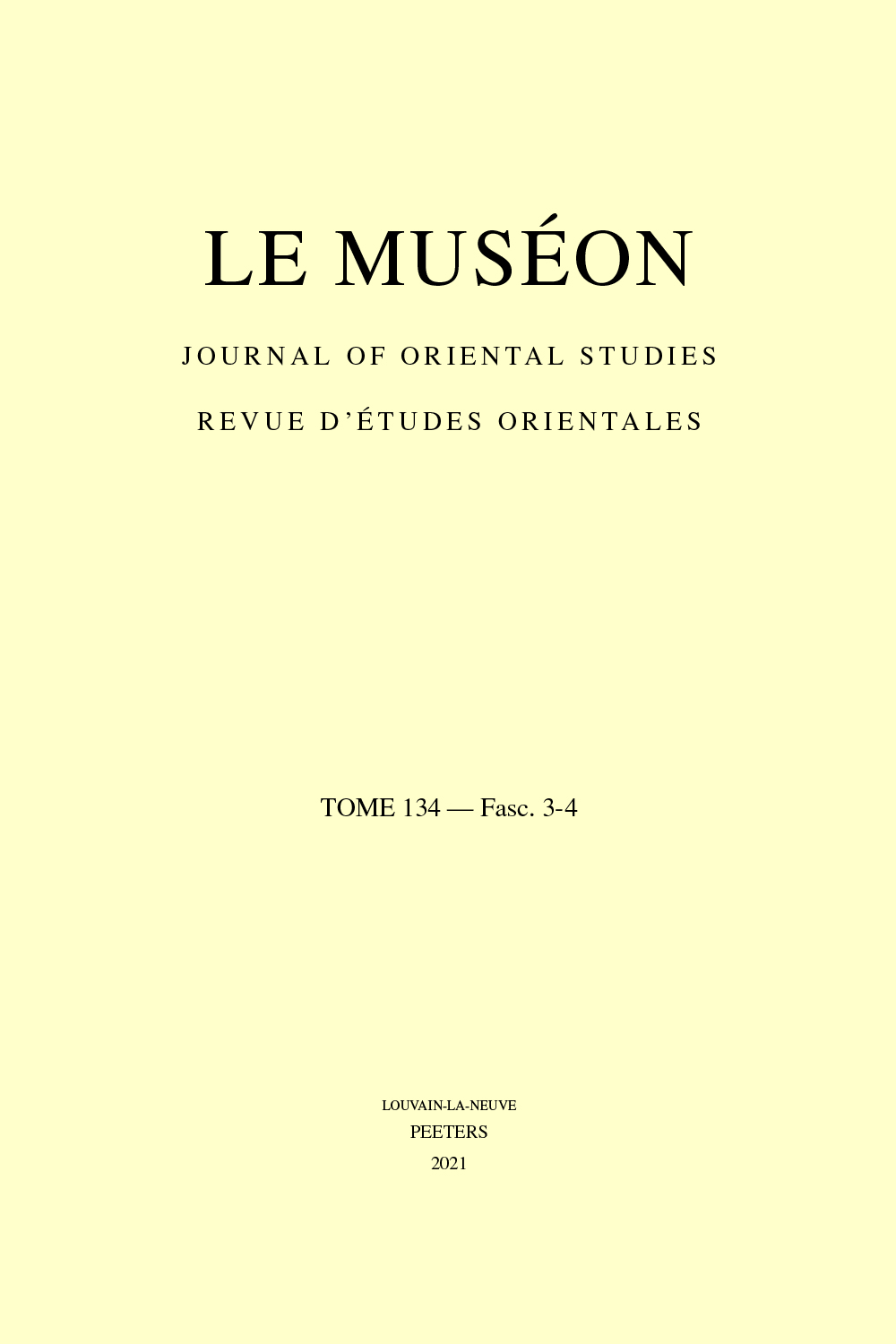 Document Details :

Title: The Arabic Version of the Life of John of Edessa
Author(s): LAMOUREAUX, J.C. , KHAIRALLAH, H.
Journal: Le Muséon
Volume: 113 Issue: 3-4 Date: 2000
Pages: 439-460
DOI: 10.2143/MUS.113.3.519367

Abstract :
The Life of John of Edessa is an important, if little known, Christian apologetic text from the early Islamic period. Notwithstanding its title, this work does not recount the life of its hero, the archbishop of Edessa: his birth, miracles, and pious death. It offers, instead, an account of just one event in his life: his debate with Phineas the Jew in the presence of the Abbasid caliph Harun al-Rashid (r. 786-809). This text is a double apology: ostensibly directed against the Jews, it is also if not more a defense of Christianity against Islam. Indeed, it explicitly presents the caliph as acquiescing to John's arguments in defense of Christianity, an acquiescence no doubt confirmed by John's subsequent raising of the caliph's daughter from the dead. It is a naively fictional account. For all that, it is an important example of how Christians living under Islam sought to defend their version of prophetic monotheism in the midst of what J. Wansbrough has termed the 'sectarian milieu' — a milieu in which Muslims, Christians, and Jews had at their disposal a common symbolic repertoire and endeavored to articulate their identities through the manipulation of that repertoire's symbols.


Download article