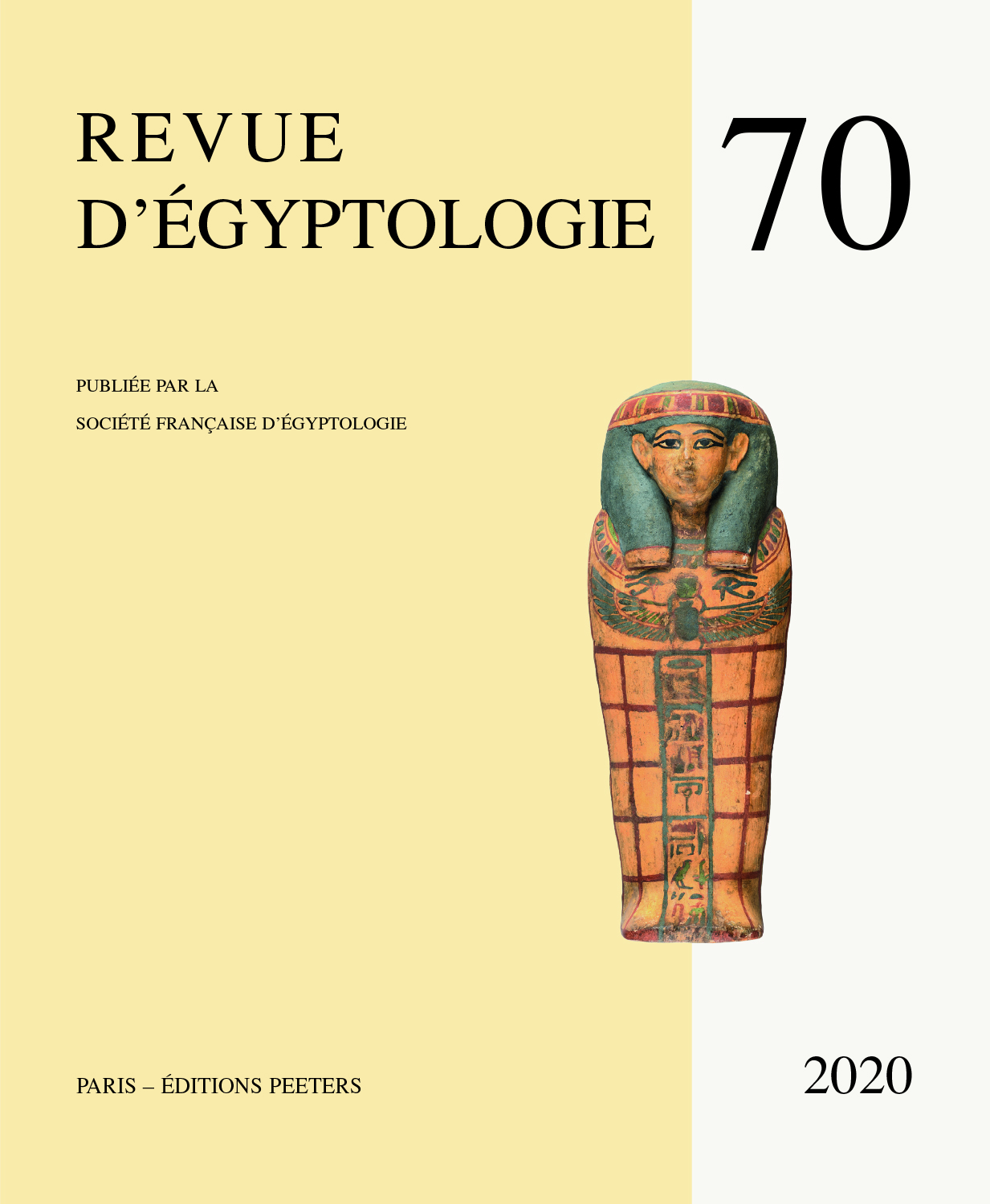 Document Details :

Title: La renaissance d'Osiris au temple d'Opet (P. Vatican Inv. 38608)
Author(s): HERBIN, François-Réne
Journal: Revue d'Égyptologie
Volume: 54 Date: 2003
Pages: 67-129
DOI: 10.2143/RE.54.0.504278

Abstract :
Publication du P. Vatican inv. 38608. Il est datable du Ier ou du IIe siècle ap. J.C. et provient manifestement de Thèbes d'après son contenu. Ce manuscrit rédigé en hiératique est constitué de trois textes différents. Le premier, de nature funéraire, expose une série d'invocations au défunt Khonsou-Thot dans un formulaire très voisin des Livres des Respirations. Les deux autres, nettement plus originaux, ont trait à des rites concernant la renaissance d'Osiris au sein du temple d'Opet qui fournit pour le deuxième texte un parallèle partiel mais important. Un examen attentif des différents éléments du manuscrit, mais aussi une comparaison avec les inscriptions de chapelles osiriennes à Dendara, conduisent à penser que la récitation de ces textes avait lieu le 26 Khoiak.


---

Publication of P. Vatican inv.38608. It dates from first or second century AD and, according to its contents, clearly comes from Thebes. Written in hieratic, this manuscript consists of three different texts. The first of them, of funeral type, provides a succession of invocations to the deceased Khonsu-Thot in a formulary very similar to Books of Breathing. The two others are obviously more original and refer to rites related to Osiris's revival inside the Opet Temple which provides for the second text a partial though important parallel. The close study of the different parts of the manuscript and the comparaison with the inscriptions of Osirian sanctuaries in Dendara, suggest that these texts were to be read on 26th of Khoiak.


Download article