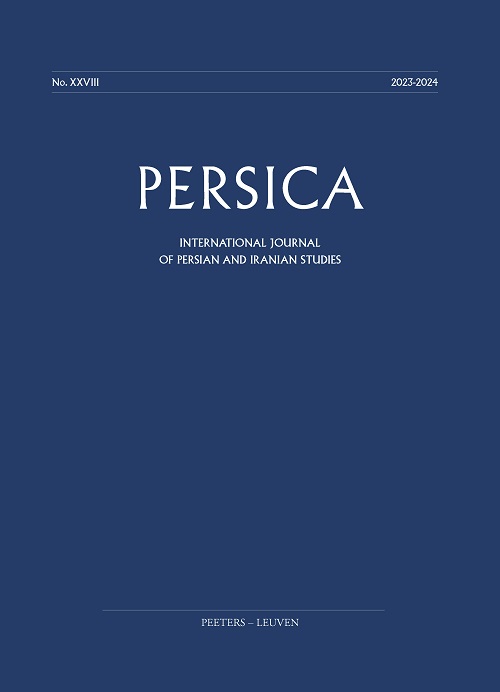 Document Details :

Title: Interpolations to the Text of Šāhnāmeh
Subtitle: An Introductory Typology
Author(s): DAVIS, Dick
Journal: Persica
Volume: 17 Date: 2001
Pages: 35-49
DOI: 10.2143/PERS.17.0.498

Abstract :
The complete Moscow edition of the Šāhnāmeh, and the edition prepared by Jalāl Xāleqi Motlaq which is, at the time of writing (2000), still in the process of being published, together demonstrate that wide textual discrepancies exist even among the earliest and best mss of the Šāhnāmeh. Examination of these discrepancies reveals that the majority of substantial differences are the result of interpolations introduced into the text. These can be as small as the changing of a single word, or can involve whole episodes and run to many hundreds of lines. Editions of the poem published before the appearance of these two critical editions, and in general based on later mss than those used in the preparation of the Moscow and Xāleqi Motlaq editions, show an even greater number of such interpolated passages. Indeed Xāleqi Motlaq has written that the frequency of such spurious lines is "astonishing" (hayrat angiz), and estimates that the interpolatedpassages in some mss, and in popular printed editions, add up to "perhaps more than twenty thousand lines." As a rule of thumb we may say that the later a ms of the Šāhnāmeh is, the longer it is likely to be: i.e. the larger number of interpolations it is likely to contain. In this paper I wish to outline an introductory typology describing the nature of these interpolations. The typology is based on the apparent reasons for the interpolations, and I suggest that these reasons may be divided into five types. Two of these have already been extensively discussed by eminent scholars of the Šāhnāmeh, and, while suggesting further examples, I shall in the main leave these already extant discussions to account for them. The other three kinds have received less explicit attention in the scholarly literature, and part of my intention in writing this paper is to draw attention to them. I shall end with some remarks on the milieu in which mss of the Šāhnāmeh were produced, why this goes some way toward accounting for the highly interpolated state of the Šāhnāmeh text, and the implications of this state of affairs for how we view the poem.


Download article