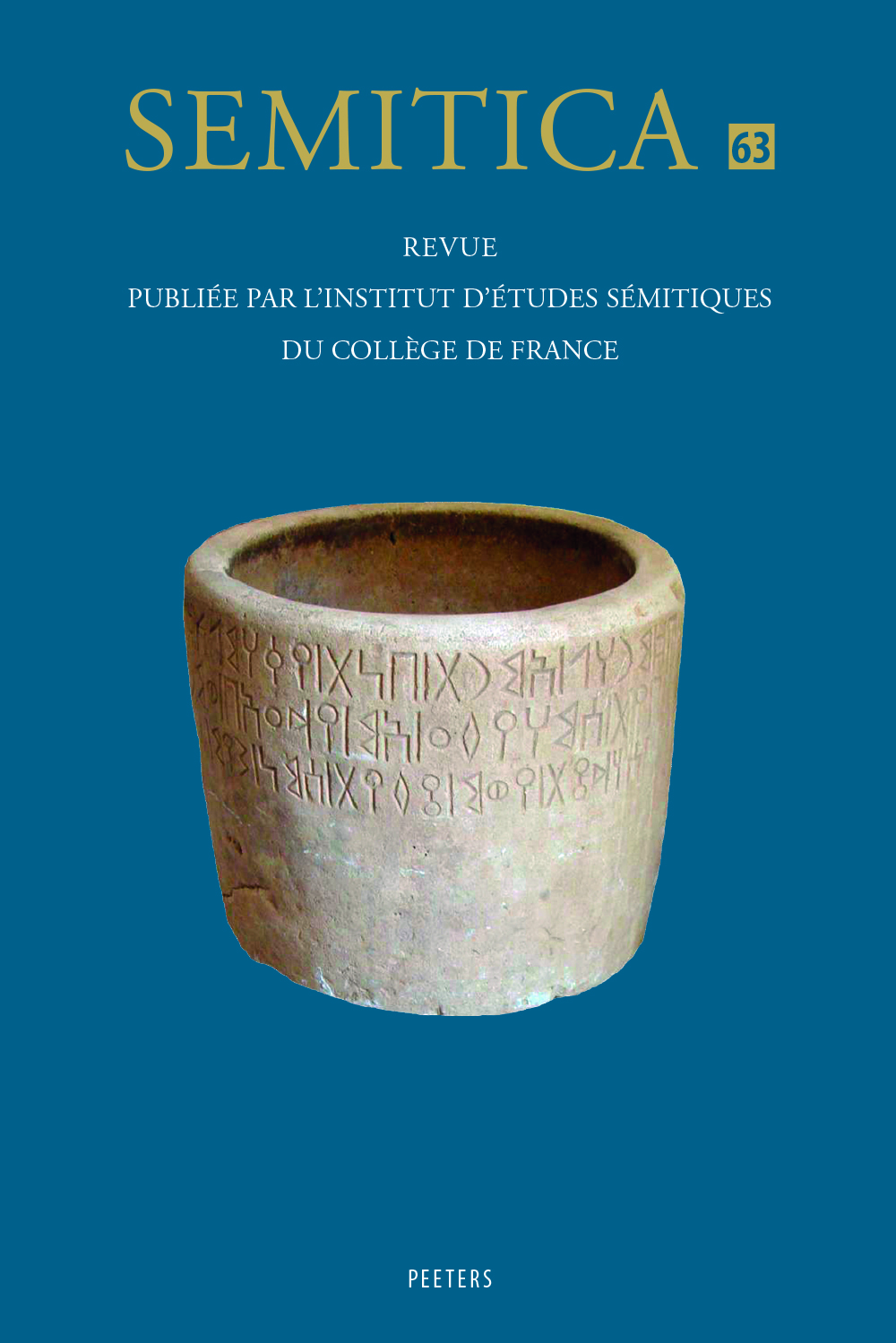 Document Details :

Title: Vows to the 'God who is in Dan' and the 'God of Bethel'
Author(s): NA'AMAN, Nadav
Journal: Semitica
Volume: 64 Date: 2022
Pages: 159-169
DOI: 10.2143/SE.64.0.3291271

Abstract :
The article focuses on the similar presentation of god's name on a stela discovered at Tel Dan and in the legend of Jacob's visit to Bethel. Admittedly, the sources of the two divine designations are wholly different in genre and date. But since Bethel and Dan were the two central sanctuaries of the Kingdom of Israel in the monarchical period, the similarity of names calls for an investigation. The article first discusses the two sources in detail, and then suggests that the designations the 'God of Bethel' in Jacob's legend and the 'God who is in Dan' on the stela memorialized the glorious past of the two cult centres. The two designations refer back to the time when their respective sanctuaries held a prominent place in the Kingdom of Israel and their god venerated in the broad confines of the kingdom.


---

Cet article se penche sur la présentation similaire du nom divin sur une stèle découverte à Tel Dan et dans la légende de la visite de Jacob à Béthel. Les sources sont certes totalement différentes quant au genre et à la date. Mais puisque Béthel et Dan étaient les deux sanctuaires centraux du royaume d'Israël, la similarité des noms justifie une enquête. L'article discute d'abord les deux sources en détail, puis suggère que les désignations respectives de «Dieu de Béthel» dans la légende de Jacob et de «Dieu qui est à Dan» sur la stèle commémorent le passé glorieux des deux centres cultuels. Les deux désignations renvoient à une époque où leurs sanctuaires respectifs occupaient une place de premier plan au royaume d'Israël et où leur dieu était vénéré aux confins du royaume.


Download article