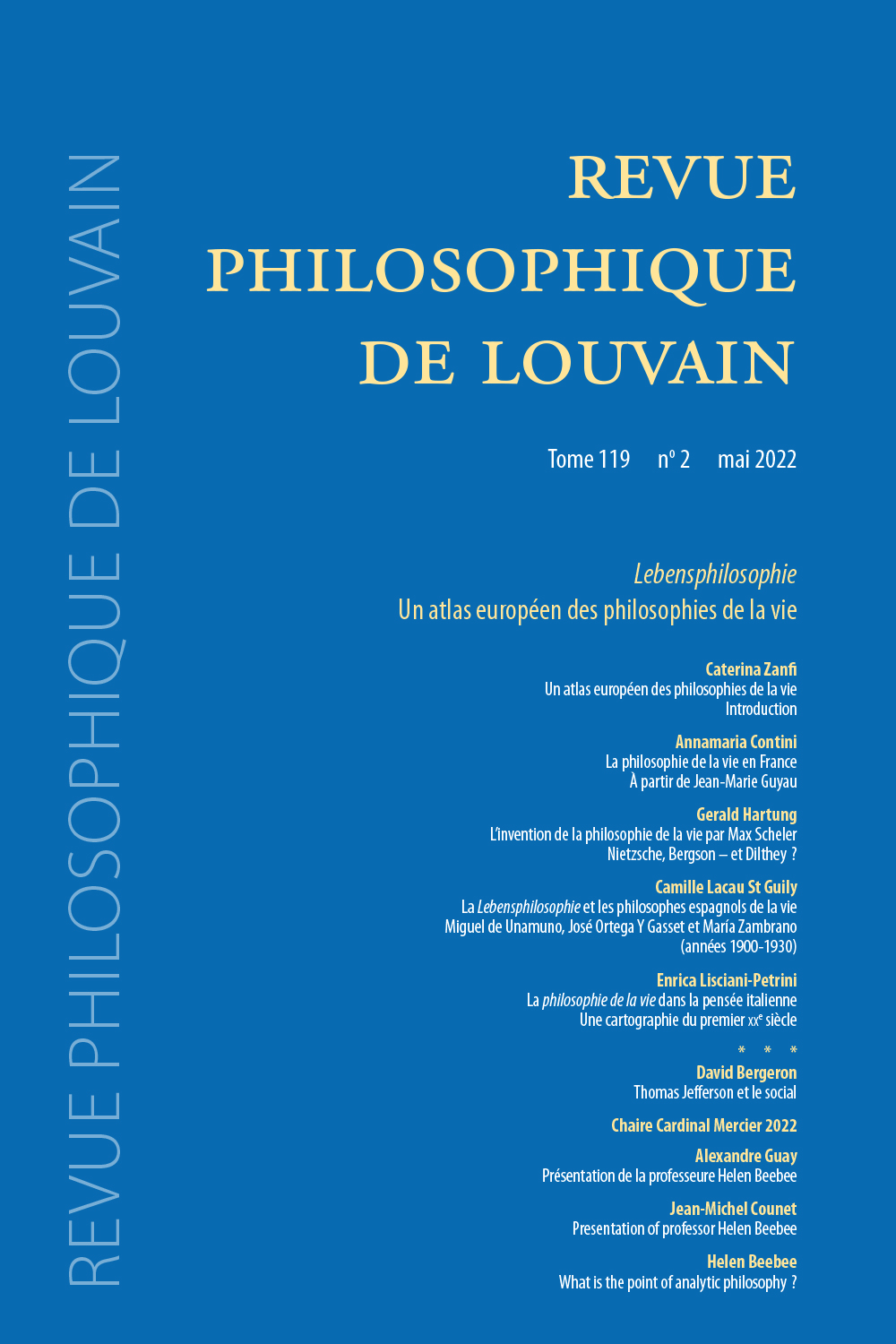 Document Details :

Title: L'auctorialité et la transfiguration de l'expérience esthétique
Author(s): MICHAUX, Clarisse
Journal: Revue Philosophique de Louvain
Volume: 119 Issue: 3 Date: août 2022
Pages: 489-511
DOI: 10.2143/RPL.119.3.3291105

Abstract :
Pourquoi irait-on voir des oeuvres d'art si l'on peut regarder des visages dans des nuages et d'autres formes un peu plus complexes encore dans le macadam? Mon expérience esthétique découvre-t-elle quelque chose d'inédit lorsqu'elle prend pour support des produits de l'Intentionnalité humaine plutôt que des «objets naturels» supposément dépourvus de toute Intentionnalité? Ces questions posent celle de l'apport de l'auctorialité dans le cadre de l'expérience esthétique; elles interrogent sous un angle, parmi d'autres possibles, le rôle de l'auteur. Il est proposé ici de faire progresser cette réflexion à partir d'une expérience de pensée. Empruntant à la méthodologie d'Arthur Danto déployée dans La transfiguration du banal, cette expérience de pensée cherche à déterminer les différences structurelles entre une expérience esthétique menée à propos de Spiral Jetty de Robert Smithson et celle menée à propos d'un indiscernable perceptif qui aurait été généré par des aléas naturels. La question au coeur de cet article est de caractériser la différence impliquée par la présence de la donnée-auteur pour l'expérience esthétique.


---

Why would one go to see works of art if one can look at faces in clouds and other somewhat more complex forms in tarmac? Does my aesthetic experience discover something unprecedented when it takes products of human Intentionality as substrate rather than «natural objects» supposedly lacking all Intentionality? These questions raise that of the contribution of authorship in the framework of aesthetic experience; they question the role of the author from one of a number of possible points of view. The aim here is to advance this thought setting out from an experience of thought. Borrowing from the methodology of Arthur Danto displayed in The transfiguration of the commonplace, this experience of thought seeks to determine the structural differences between an aesthetic experience undertaken concerning Robert Smithson's Spiral Jetty and that undertaken concerning an indiscernable perceptible said to have been generated randomly by nature. The question at the heart of this article is how to characterise the difference implied by the presence of the data-author for the aesthetic experience.


Download article