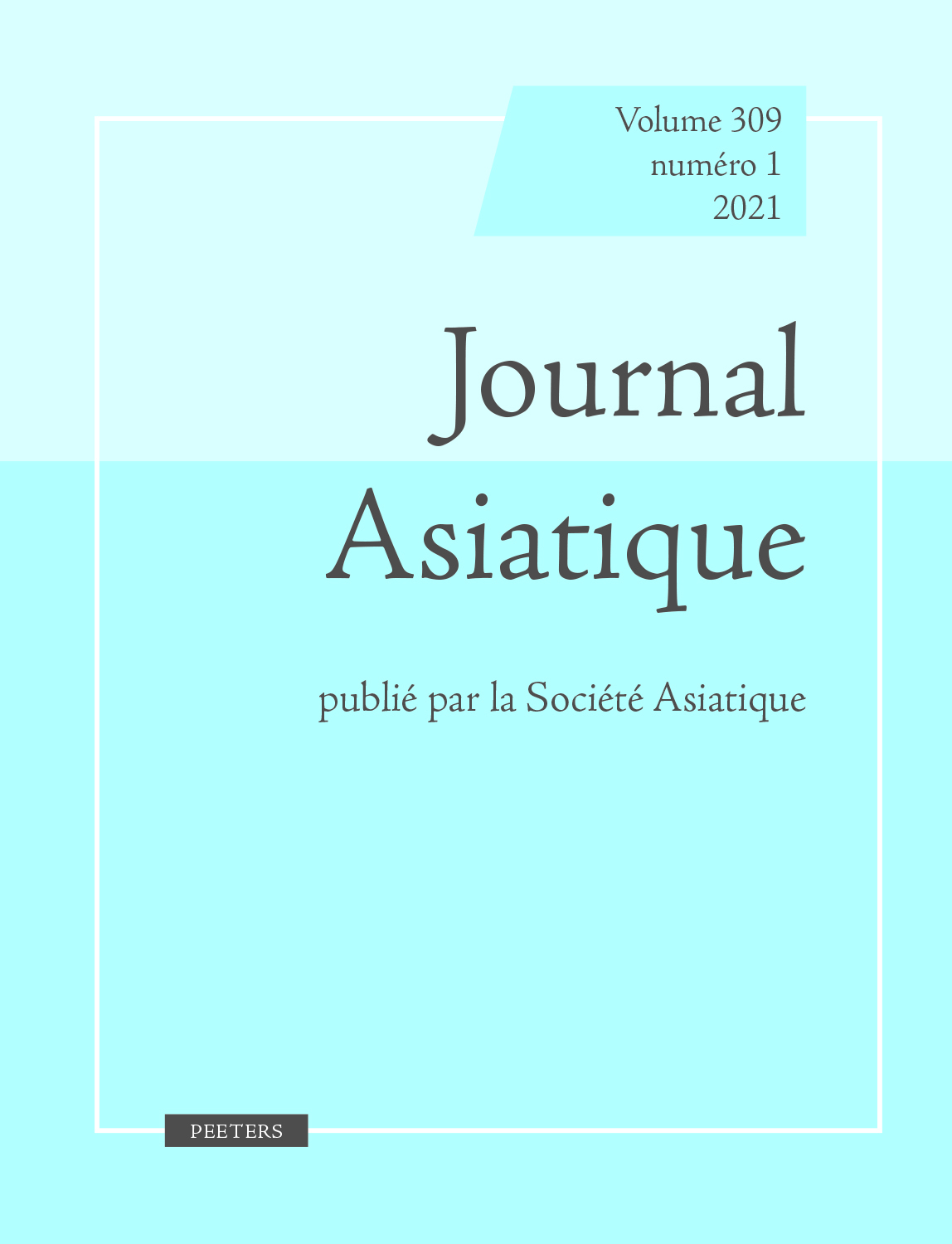 Document Details :

Title: Madrasa, ribāṭ et zāwiya
Subtitle: Instruments de la déchristianisation et de la réislamisation de la Terre sainte par Saladin
Author(s): MOUSSÉ, Clément
Journal: Journal Asiatique
Volume: 309 Issue: 2 Date: 2021
Pages: 203-211
DOI: 10.2143/JA.309.2.3290266

Abstract :
Après ses conquêtes de 1187 et 1188, Saladin tente de réaliser un changement cultuel majeur dans les territoires repris sur les Francs. Il rétablit les anciens lieux de culte musulmans qui avaient été occupés par les chrétiens et entreprend la conversion de certains édifices religieux chrétiens. Il tente également dans les villes conquises de fonder des établissements religieux tels que des madrasa-s, des ribāṭ-s et des zāwiya-s. Cet article cherche à présenter toute la stratégie mise en place par Saladin pour à la fois créer ces structures d'enseignement et asseoir leur pérennité en leur fournissant des revenus grâce à l'établissement de fondations pieuses. Cet article vise également à montrer comme le sultan a utilisé ces structures afin de promouvoir le sunnisme et notamment le maḏhab šāfi'īte.


---

After his conquests in 1187 and 1188, Saladin attempted to realize a major religious change in the territories taken from the Franks. He re-established the old Muslim places of worship that had been occupied by Christians and proceeded to convert some Christian religious buildings. He also undertook to establish religious establishments such as madrasa-s, ribāṭ-s and zāwiya-s in the conquered cities. This article seeks to present the whole strategy put in place by Saladin to both create these educational structures and establish their durability by providing them with income through the establishment of pious foundations. This article intends to show how the sultan used these structures in order to promote Sunnism and particularly the šāfi'īte maḏhab.


Download article