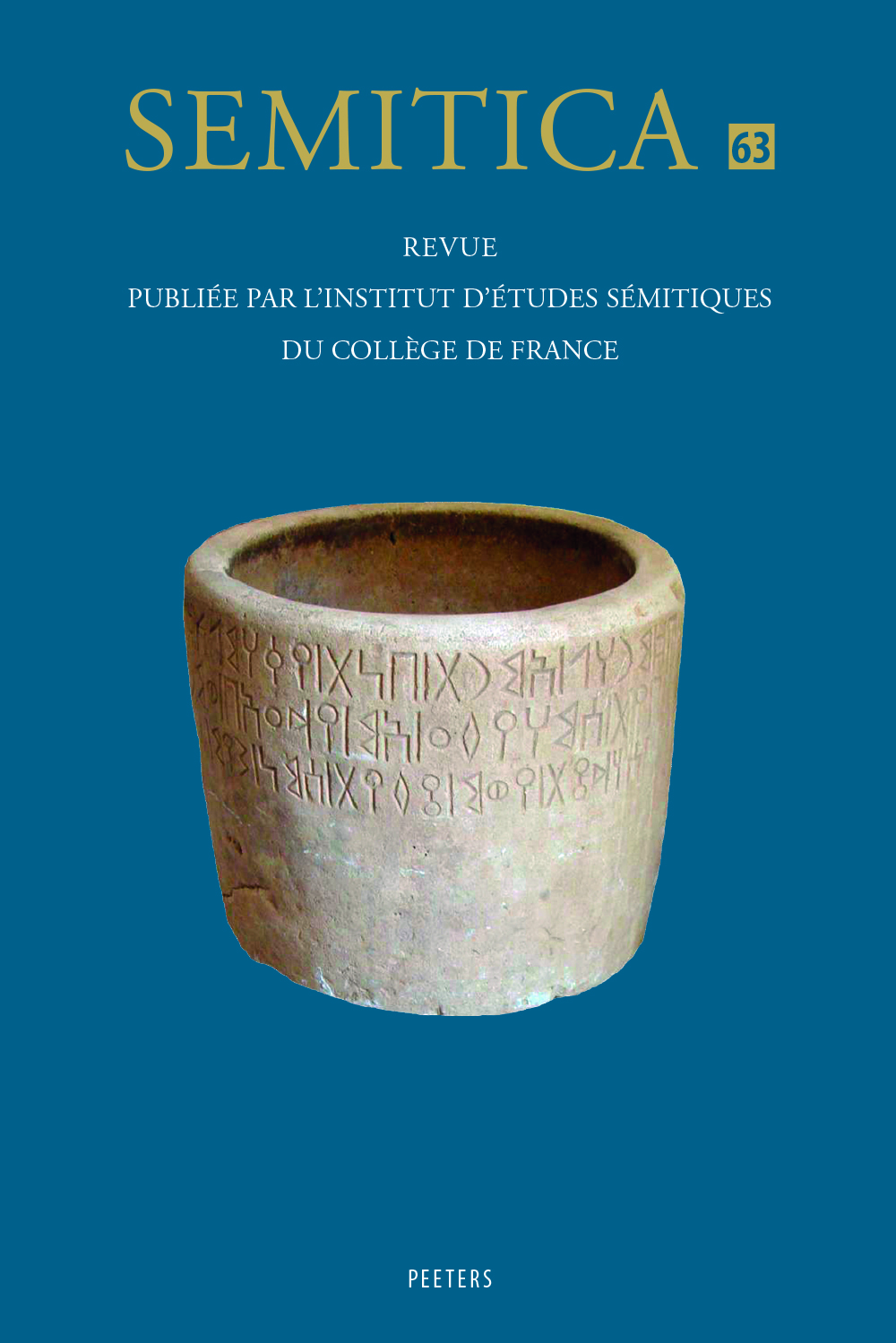 Document Details :

Title: Jacob's Initiation Story
Subtitle: A Juhadite Late-Monarchical Composition
Author(s): NA'AMAN, Nadav
Journal: Semitica
Volume: 63 Date: 2021
Pages: 141-167
DOI: 10.2143/SE.63.0.3289900

Abstract :
The article suggests that the unified Jacob-Esau-Laban story in Genesis 25, 27–33* was composed in Judah in the late monarchical period. The two ethnic groups that took part in the plot are the Edomites of the Negev and Mount Seir and the Arameans of the Harran region. The selection of these ethnic groups is deliberate, as the relations with both of them were particularly relevant for the author and his audience. Isaac and Jacob are presented in the story-cycle as the ancestors of 'Biblical Israel', and the story-cycle was probably composed in writing in the late monarchical period, either at the royal court of Jerusalem or at the temple. The narrative might be considered an initiation story, and the literary element that unifies the plot is that of Jacob's gradual development of the skills of a trickster.


---

Cet article suggère que l'histoire unifiée de Jacob-Ésau-Laban en Genèse 25.27–33* a été composée en Juda à la fin de l'époque royale. Les deux groupes de l'intrigue sont les Édomites du Néguev et du Mont Séir et les Araméens de la région de Harran. Ce choix est délibéré, les relations avec ces groupes étant particulièrement importantes pour l'auteur et pour son lectorat. Isaac et Jacob sont présentés comme les ancêtres de l'«Israël biblique». Cet épisode pourrait être considéré comme un récit d'initiation, l'élément littéraire qui unifie l'intrigue étant le développement graduel des aptitudes de Jacob comme trompeur.


Download article