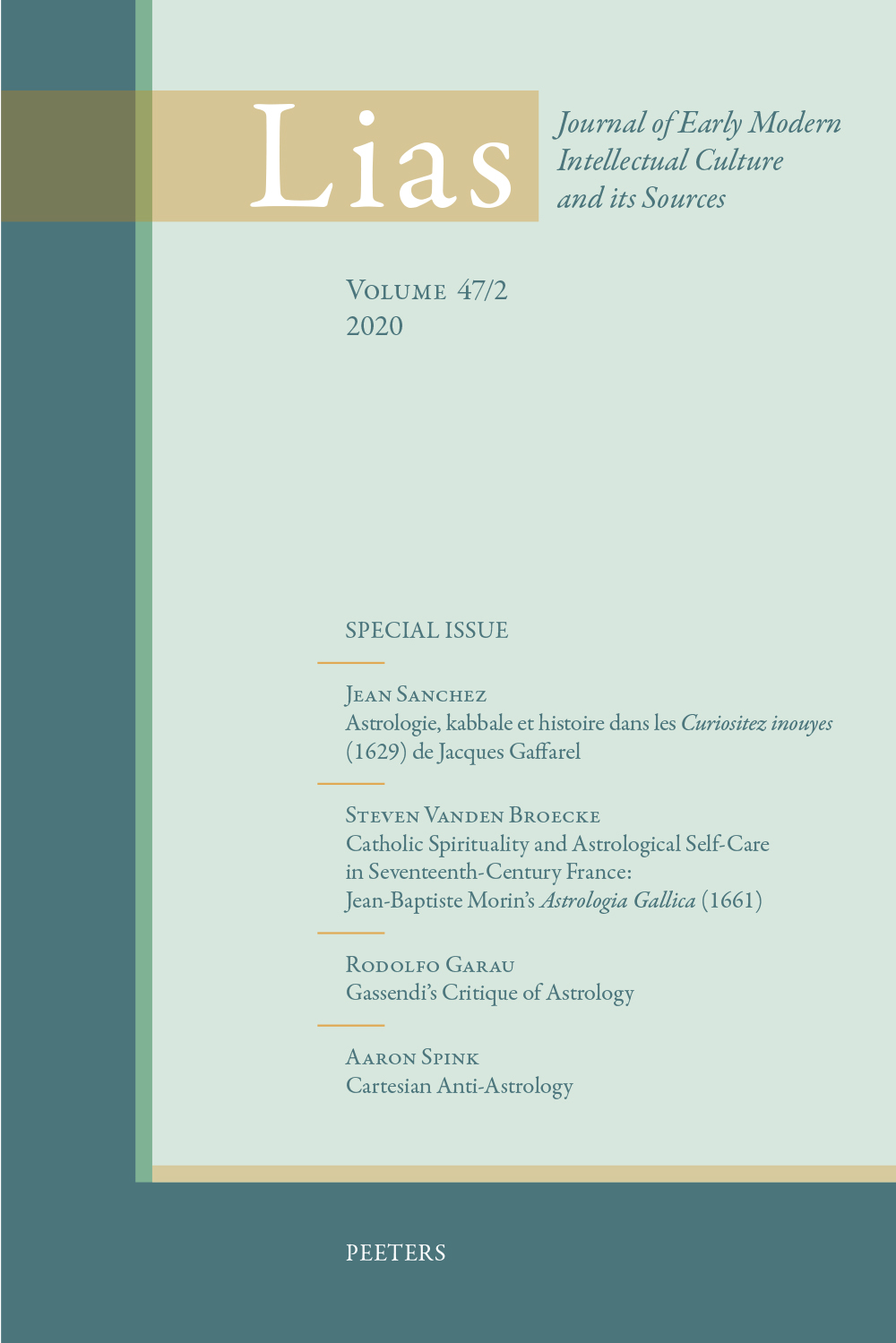 Document Details :

Title: Gassendi's Critique of Astrology
Author(s): GARAU, Rodolfo
Journal: Lias
Volume: 47 Issue: 2 Date: 2020
Pages: 143-174
DOI: 10.2143/LIAS.47.2.3289802

Abstract :
This paper focuses on Gassendi's anti-astrological writings in Animadversiones (1649) and Syntagma philosophicum (1658). It shows that, though his texts present several similarities with traditional anti-astrological writings, Gassendi puts greater stress on the issue of experience, and emphasises the impossibility of establishing astrology on such a basis. Invoked by both supporters and antagonists of astrology, the issue of experimentation was traditionally a contested field. However, I argue that, considering Gassendi's prominent role in the development of modern empiricism and, more generally, the attention paid to epistemological issues by early modern inquirers, the issue of experience acquires greater significance here. I offer further support to this claim by showing that Jean-Baptiste Morin, too, paid specific attention to the role of experience in his Astrologia Gallica. I conclude by suggesting that the increasing early modern emphasis on epistemological issues (of which Gassendi provides a good example), might have contributed to the marginalisation of astrology.


Download article