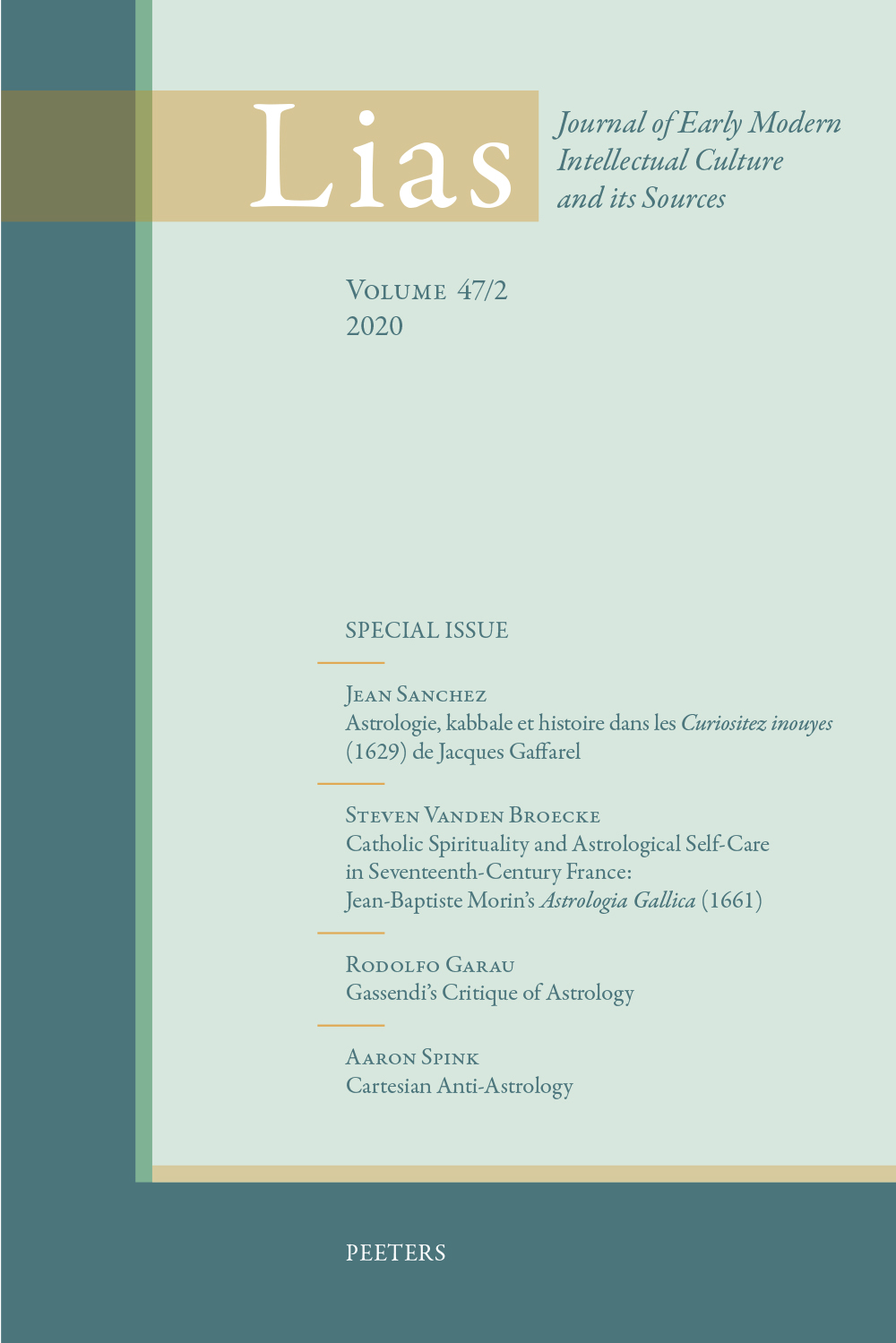 Document Details :

Title: Catholic Spirituality and Astrological Self-Care in Seventeenth-Century France
Subtitle: Jean-Baptiste Morin's Astrologia Gallica (1661)
Author(s): VANDEN BROECKE, Steven
Journal: Lias
Volume: 47 Issue: 2 Date: 2020
Pages: 119-141
DOI: 10.2143/LIAS.47.2.3289801

Abstract :
Some of the most ambitious attempts by astronomer-astrologers to rethink their art's epistemic foundations and predictive methods appeared around the middle of the seventeenth century, at the very time when astrology was rapidly becoming marginalised in European academic culture. The French physician-astrologer Jean-Baptiste Morin (1583-1656) offers the most spectacular illustration of this phenomenon. Morin's Astrologia Gallica (1661) constituted what is arguably the most complete attempt to theorise astrology's multidisciplinary foundations, and to systematise its interpretive methodology, in the art's 2,500 year-long history. This paper argues that the aforementioned seventeenth-century attempts at revamping astrology shared many of the deeper epistemic, theological, and political concerns that were the driving forces behind the work of Morin's philosophical acquaintances (e.g., Descartes, Gassendi, or Mersenne), even if the solutions were different. More specifically, I argue that just as post-Tridentine Catholic theology and spirituality demonstrably shaped the work of these philosophical novatores, so Morin's project represents the point where the astrological tradition was similarly transformed by this shared religious context.


Download article