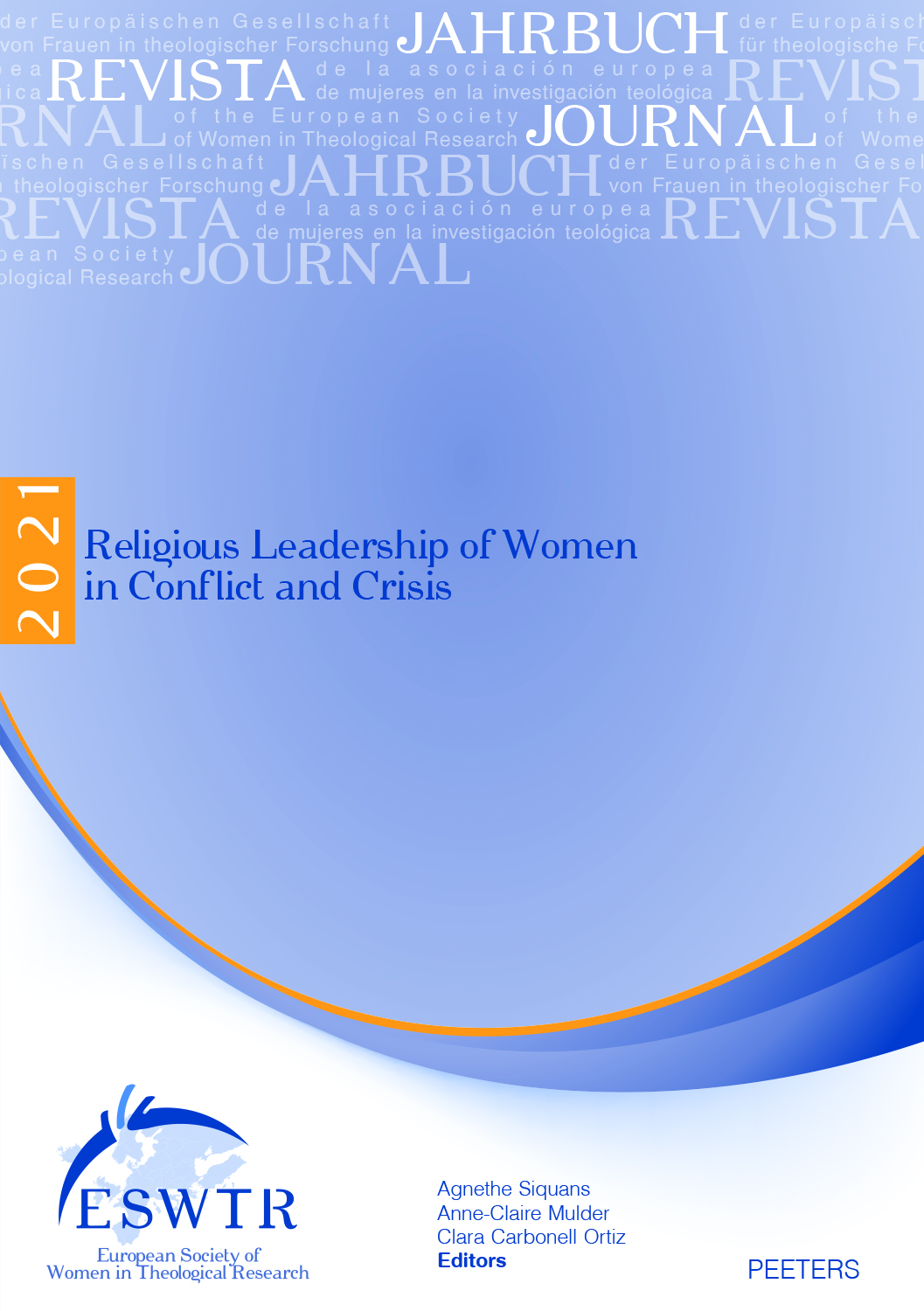 Document Details :

Title: Ritual Impurity and Invisibility of Women in the Russian Orthodox Church
Author(s): GURDUS, Elizabet
Journal: Journal of the European Society of Women in Theological Research
Volume: 29 Date: 2021
Pages: 113-134
DOI: 10.2143/ESWTR.29.0.3289663

Abstract :
In spite of the fact that today women are involved in the life of Church more than men, they do not have same opportunities due to their menstruation, which is seen as impure. This ritual impurity is one of the biggest reasons for the invisibility of women in the Orthodox tradition. In this article, I will explain reasons of restrictions based on the idea of ritual impurity in the Russian Orthodox Church and propose solutions which could help to overcome the invisibility of women and make them feel visible, worthy and proud to be women in the Church.


---

Heute scheinen Frauen in der russisch-orthodoxen Kirchen aufgrund ihrer rituellen Unreinheit unsichtbar zu sein. Trotz der Tatsache, dass Frauen heute in das Leben der Kirche viel mehr als Männer involviert sind, haben sie nicht dieselben Möglichkeiten. Einer der Hauptgründe für die Unsichtbarkeit von Frauen in der orthodoxen Tradition ist rituelle Unreinheit. In diesem Artikel erkläre ich die Gründe für die Einschränkungen, die auf der Vorstellung ritueller Unreinheit basieren, in der russisch-orthodoxen Kirche und schlage Lösungen vor, die dazu beitragen könnten, die Unsichtbarkeit von Frauen in der russisch-orthodoxen Kirche zu überwinden, sodass Frauen sich sichtbar und wertvoll fühlen und stolz sind, eine Frau in dieser Kirche zu sein.


---

Actualmente las mujeres parecen ser invisibles en la Iglesia Ortodoxa Rusa debido a su impureza ritual. A pesar de que las mujeres de hoy en día están involucradas en la vida de la Iglesia en mayor medida que los hombres, no gozan de las mismas oportunidades. Una de las principales razones de la invisibilidad de las mujeres en la tradición ortodoxa se debe a la impureza ritual. En este artículo, explicaremos las razones de las restricciones basadas en la idea de la impureza ritual en la Iglesia Ortodoxa Rusa y propondremos soluciones que podrían ayudar a superar dicha invisibilidad y hacer que las mujeres se sientan visibles, valiosas y orgullosas de ser mujeres en la Iglesia.


Download article