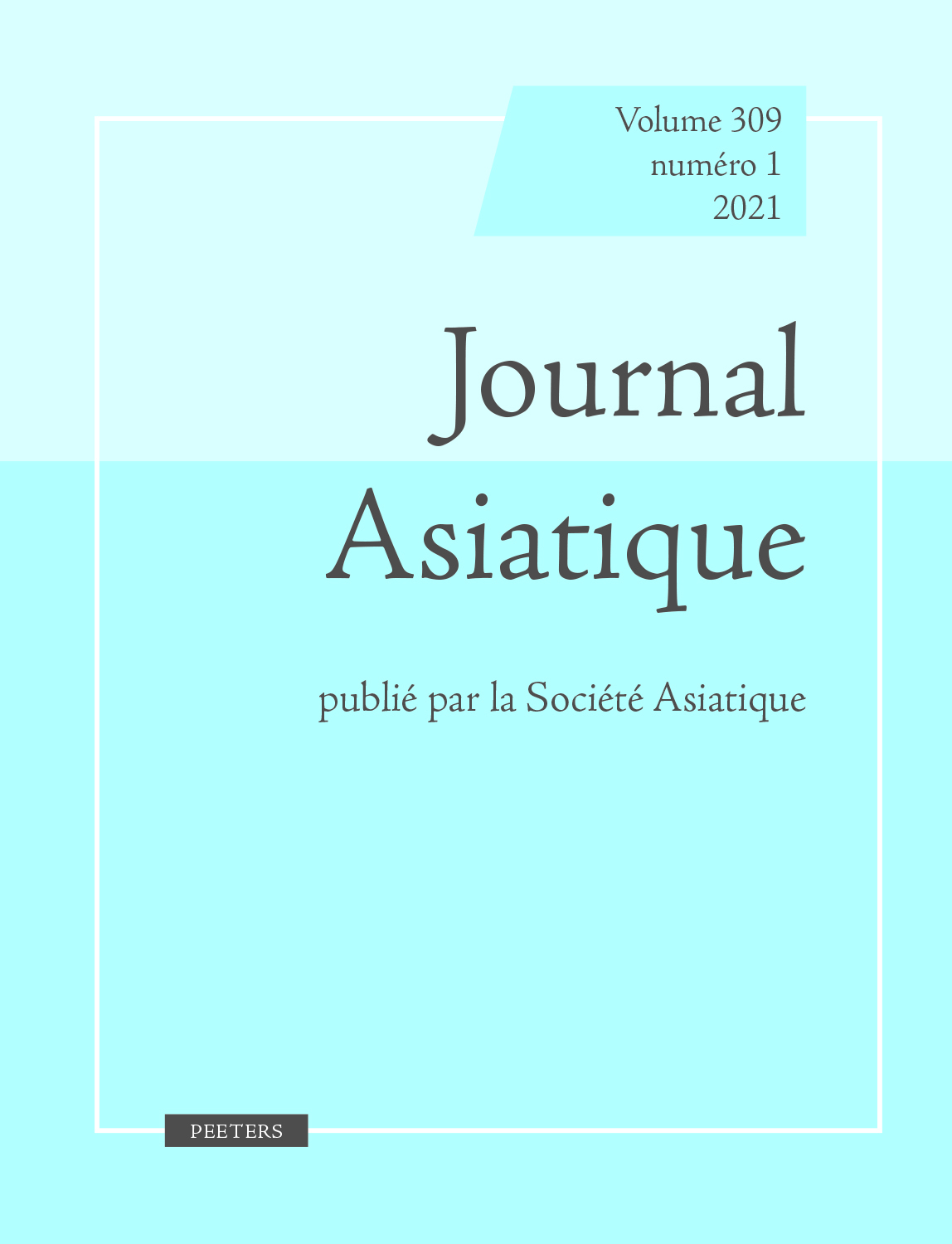 Document Details :

Title: Revisiting Milindapañha
Author(s): LEVMAN, Bryan G.
Journal: Journal Asiatique
Volume: 309 Issue: 1 Date: 2021
Pages: 107-130
DOI: 10.2143/JA.309.1.3289430

Abstract :
This study examines the origins of the Milindapañha by comparing the extant Pāli and Chinese works. The Milindapañha was originally an oral composition composed in a north-west Prakrit, and the Pāli and Chinese works are translations and/or elaborations of it. The major differences in content between the two witnesses suggest that the original Milindapañha was quite different from the extended works that have survived, but more of a short summary of Buddhist doctrine for introducing neophytes to the new religion, a Buddhist 'catechism' – a simple oral instruction of the basic tenets of Buddhism in Q & A form, with graphic similes and metaphors to explain basic Buddhist concepts. This was used as a guide by subsequent tradents, who expanded on the basic format, improvising and adding content as they saw fit. The article also examines questions of time of composition, transmission history, early Chinese understanding of Buddhist doctrine and terminology, and the unique oral and technical language of the Pāli and Chinese surviving witnesses.


---

Cette étude examine les origines de Milindapañha en comparant les oeuvres Pāli et chinoises existantes. Le Milindapañha était à l'origine une composition orale composée dans un prakrit du nord-ouest, et les oeuvres en pāli et en chinois en sont des traductions et/ou élaborations. Les principales différences de contenu entre les deux témoins suggèrent que le Milindapañha original était assez différent des compositions étendues qui ont survécu, et qu'il était plutôt un bref résumé de la doctrine bouddhique pour introduire les néophytes à la nouvelle religion. C'était un simple enseignement oral des principes du bouddhisme sous forme de questions/réponses avec des métaphores pour expliquer les concepts bouddhiques de base qui a été utilisé librement par des transmetteurs ultérieurs qui l'ont développé. L'article examine également les questions de l'époque de la composition, de l'histoire de la transmission, de la mauvaise compréhension de la terminologie et de la doctrine bouddhique par la recension chinoise, ainsi que celle de la langue orale et technique unique des témoins pāli et chinois qui ont subsisté.


Download article