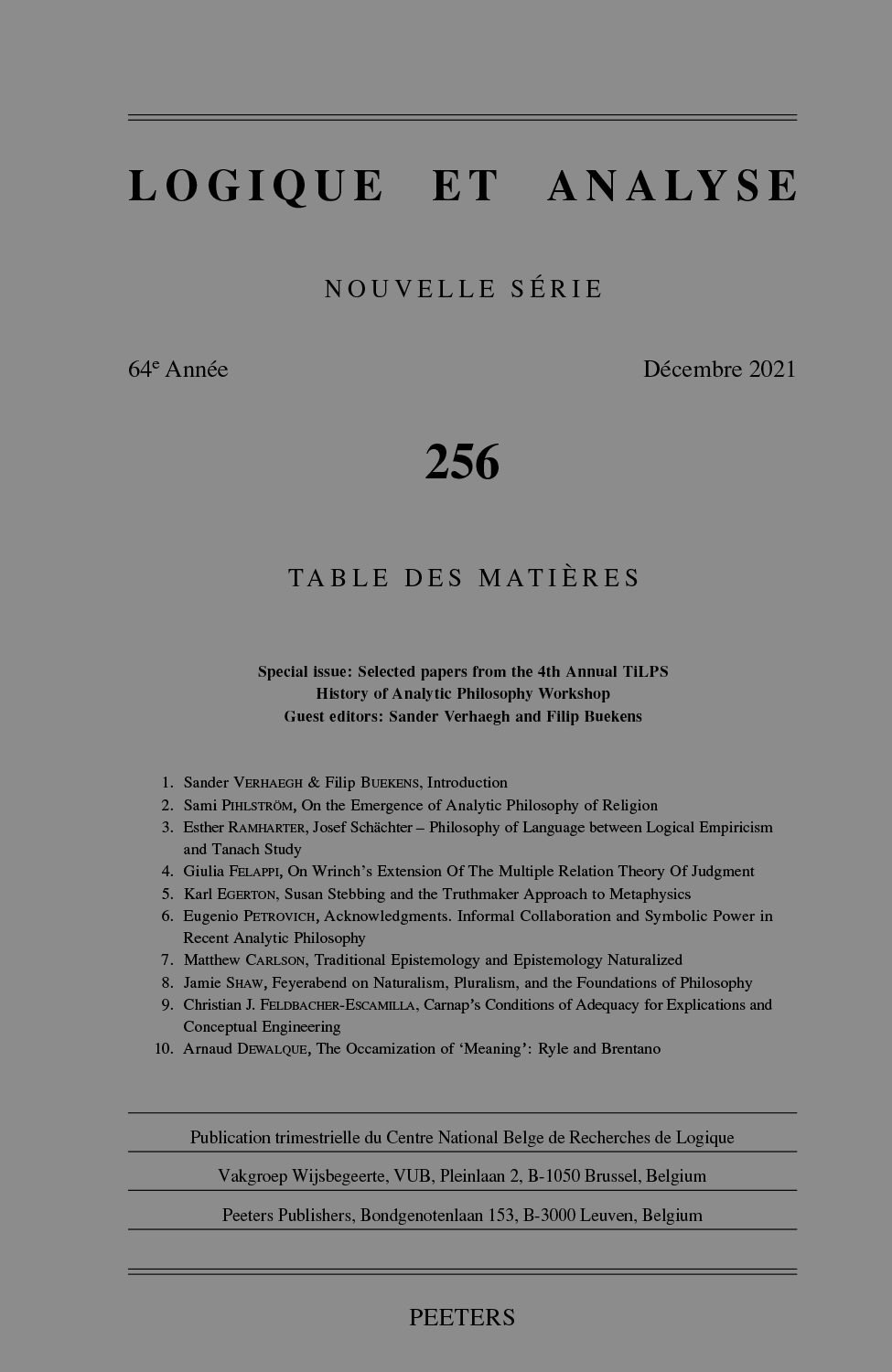 Document Details :

Title: Selecting the Class of All 3-Valued Implicative Expansions of Kleene's Strong Logic Containing Routley and Meyer's Logic B
Author(s): ROBLES, Gemma , LÓPEZ, Sandra M.
Journal: Logique et Analyse
Volume: 252 Date: 2020
Pages: 443-464
DOI: 10.2143/LEA.252.0.3289034

Abstract :
We define all implicative expansions of Kleene's strong 3-valued matrix (with both only one and two designated values) verifying Routley and Meyer's basic logic B. Then, the logics determined by each one of these implicative expansions are axiomatized by using a Belnap-Dunn 'two-valued' semantics. This semantics is 'overdetermined' in the case of two designated values, and 'underdetermined' when there is only one.


Download article