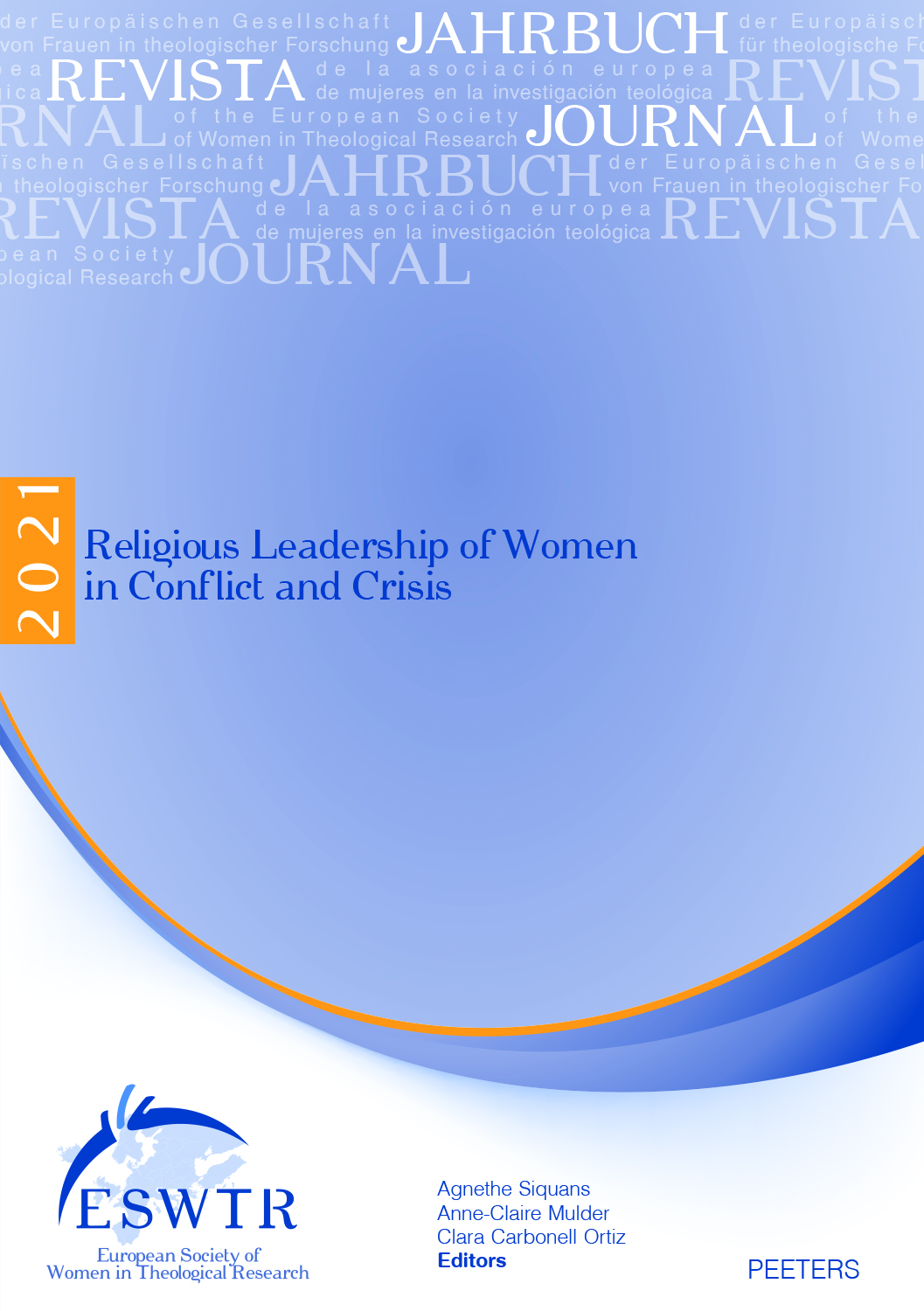 Document Details :

Title: Claves teológicas para la construcción de un imaginario a favor del reconocimiento del otro
Author(s): MARTÍNEZ CANO, Silvia
Journal: Journal of the European Society of Women in Theological Research
Volume: 28 Date: 2020
Pages: 65-84
DOI: 10.2143/ESWTR.28.0.3288482

Abstract :
Las migraciones, la crisis ecológica y las consecuencias del sistema económico neoliberal son en la actualidad tres urgencias planetarias. Para dar respuesta a estas urgencias, este texto pretende profundizar en el imaginario cultural que las sociedades aportan sobre la in/visibilización de las personas, en función de su raza y género, y, de esta manera, analizar cómo son nuestros imaginarios teológicos acerca del diferente. En este sentido, una revisión de la noción de imago Dei puede trastocar el imaginario patriarcal que afecta a la relación entre Dios y la persona, y las consecuencias que tiene esto en el ecosistema social macroplanetario. El texto se pregunta sobre la posibilidad de situar el cuerpo violentado de las mujeres migrantes como lugar teológico para poder reelaborar la noción de imago Dei a la luz de una ontología relacional que permita encontrarse y reconocer al otro-otra como hermana-hermano e hijo-hija de Dios.


---

Migration, the ecological crisis, and the consequences of the neoliberal economic system are currently three planetary emergencies. In response to these emergencies, this text seeks to delve into the social imaginary that societies provide on the in/visibility of people, depending on their race and gender, and in this way, analyze how our theological imaginary about the different is. In this sense a review of the notion of imago Dei can disrupt the patriarchal imaginary affecting the relationship between God and the individual, and its consequences in the macro-planetary ecosystem. The text wonders about the possibility of placing the abused bodies of migrant women as a theological locus to reproduce the notion of imago Dei illuminated by a relational ontology that enables them to find themselves and recognize the other as sister-brother and son-daughter of God.


---

Migration, die ökologische Krise und die Konsequenzen des neoliberalen Wirtschaftssystems sind gegenwärtig drei globale Notlagen. Als Antwort auf diese Notlagen will dieser Text die kulturelle Imagination vertiefen, die Gesellschaften über die Un-/Sichtbarkeit von Menschen, abhängig von ihrer Rasse und ihrem Geschlecht, bereitstellen, und auf diese Weise analysieren, was unsere theologischen Imaginationen über die Unterschiede sind. In diesem Sinn kann eine Revision des Begriffs der imago Dei die patriarchalische Imagination, die die Beziehung zwischen Gott und der Person betrifft, und die Folgen, die das für das makroplanetarische soziale Ökosystem hat, stören. Der Text fragt nach der Möglichkeit, den verletzten Körper der Migrantinnen als theologischen Ort zu positionieren, um den Begriff der imago Dei im Licht einer relationalen Ontologie neu zu formulieren, die es erlaubt, einander zu begegnen und die andere/den anderen als Schwester/Bruder und Sohn/Tochter Gottes anzuerkennen.


Download article