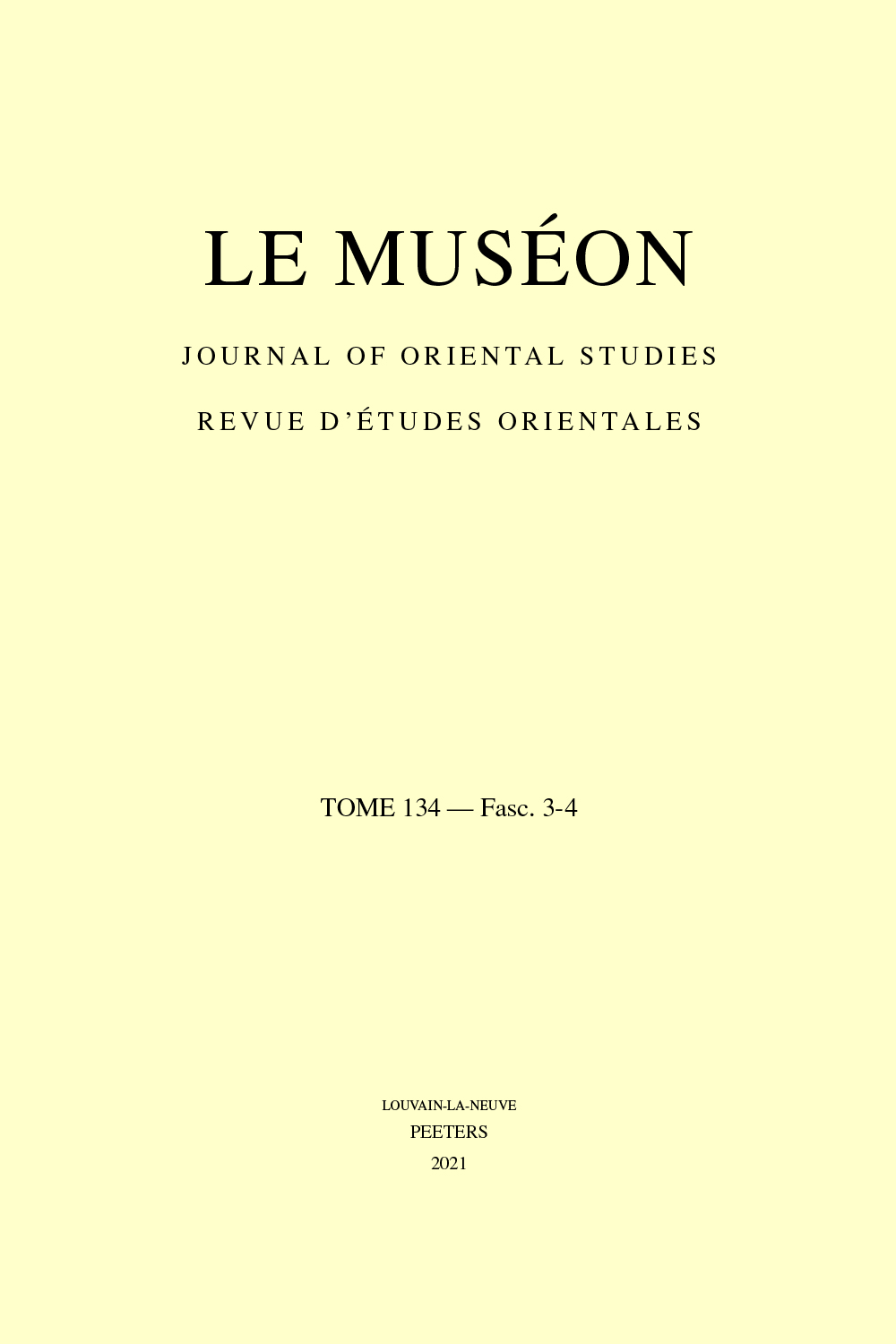 Document Details :

Title: An Old Nubian Lunary with a Greek Addition from Gebel Adda
Author(s): ŁAJTAR, Adam , VAN GERVEN OEI, Vincent W.J.
Journal: Le Muséon
Volume: 133 Issue: 1-2 Date: 2020
Pages: 13-30
DOI: 10.2143/MUS.133.1.3287659

Abstract :
This article provides a first edition of a parchment leaf found in Gebel Adda (Egyptian Nubia) during archaeological excavations in the 1960s. The leaf is currently held at the Royal Ontario Museum in Toronto, acc. no. 973.24.1185. The authors argue that the leaf contains a text in Old Nubian (15 lines on the hair side, 14 lines on the flesh side), which has been largely preserved, as well as later addition in Greek (4 lines on the hair side, 5 lines on the flesh side) that is considerably less legible. The Old Nubian contains part of a so-called lunary, a calendar of prognostics for the 30 days of the lunar month. Lunaries have been well attested in other languages, including Coptic, Latin, and Middle English. The authors suggest that the Old Nubian lunary shows a remarkable similarity to a 9th c. Latin lunary, Cod. Parisinus nouv. acq. lat. 1616, fol. 10v-12r. The Greek addition appears to be connected to Mary and may be a hymnical text or expansion of the lunary text with Christian thematics.


Download article